What spaghetti is to Italians, rajma chaawal is to most North Indians. It is the ultimate comfort food and possibly the most loved one as well. Rajma or kidney beans are not just good looking, reddish-brown beans but also extremely healthy ones - They're low on fat, rich in protein, cholesterol-free and help maintain blood sugar levels in the body. But the one reason that stands out is that rajma make one delicious dish!

In India, they're most commonly eaten in a curry form with rice but people around the world also use them in salads as topping. They also feature very often in Mexican food along with enchiladas, nachos and quesadillas. An important fact to note is that rajma should always be soaked overnight before cooking not just because it helps reduce the cooking time but also because it makes them less toxic.

Here are four different versions of rajma that we just couldn't keep to ourselves. Look them up, try them and treat yourselves to a rajma feast.

1. Punjabi Style Rajma
Recipe by Aditya Bal

Good old rajma is back with a bang! Any Punjabi will tell you that rajma tastes best when infused with luscious onions, tomatoes and zingy spices.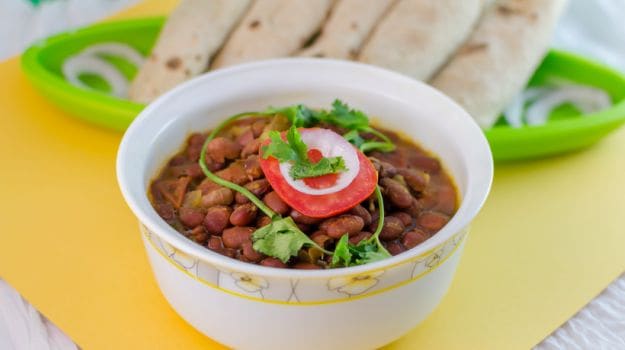 2.
Kashmiri Rajma
Recipe by Niru Gupta
This delicious Kashmiri version boasts of
garam masala
,
green chillies
and is garnished with a generous amount of aromatic
dhania
.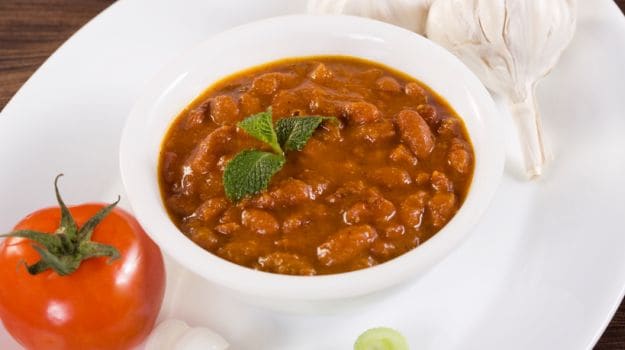 3. Refried Beans
Recipe by Seema Chandra
This creamy and dreamy version of
rajma
will leave you stunned. Soft-boiled
rajma
are mashed together with piquant
spices
and crispy
onions
for added flavour.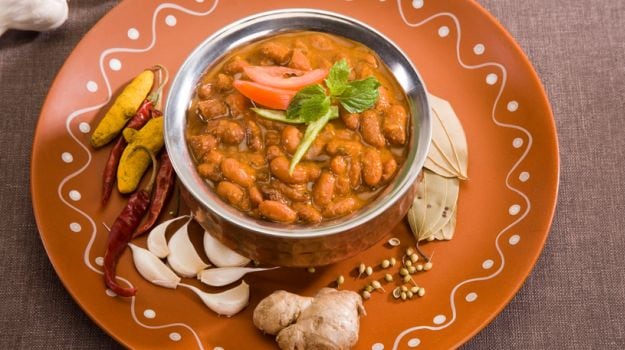 4.
Rajma (No Onion, No Garlic)
Recipe by Niru Gupta
For those seeking a healthier option, this recipe makes the cut. Kidney beans are mixed with crushed chillies, corainder,
tomatoes
,
ginger
and garnished with just a dollop of butter.