Most Wine Drinkers Can't Tell the Cheap From Expensive
Indo-Asian News Service , London | Updated: August 06, 2012 13:01 IST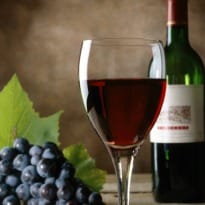 Most wine drinkers are not able to make out the difference between the cheap wines and those that cost up to six times as much, a taste test has shown.

The Daily Telegraph cited the study as suggesting that many wine drinkers were simply paying for the label when they buy expensive bottle.

As many as 578 people participated in a `blind' taste challenge that took place at the Edinburgh Science Festival.

The test participants were given a range of red and white wines, which were priced less than 5 pounds while vintages were priced between 10 and 30 pounds. They were told to say which were cheap and which expensive.

The media report said that according to the laws of chance, 50 percent of their guess should have been correct and this was exactly their level of accuracy. This showed that the volunteers could not distinguish between wines just by tasting it.

These are remarkable results.
"People were unable to tell expensive from inexpensive wines, and so in these times of financial hardship the message is clear - the inexpensive wines we tested tasted the same as their expensive counterparts," said Richard Wiseman, a professor from the University of Hertfordshire, who led the research.