The festival of Navroz or the Parsi New Year is celebrated twice every year. According to the Shehenshai calendar, Parsis will be celebrating the Jamshedi Navroz 2017 today. Within Parsi homes everywhere, kitchens are lit up by the warm flavours of
sugary confections
, to sweeten the mouth (mitthoo mohnu karva) and gladden hearts. The ones mentioned below are a mere handful of the galaxy of sweets that are beloved by the Parsis: I have, for instance, not mentioned
khaman na ladoo, kopra pak
(coconut fudge),
varadh vara
(semolina cakes),
sutarfeni, audh
(a sweet made from coconut milk),
ariso
(a milk and nut sweetmeat), and about a hundred more! Here are some of the most popular Parsi sweets -
1. Sev
Sev is made from very fine vermicelli that has been gently fried in butter, and then kissed with sweetened milk, infused with rose water and dry fruits, nutmeg and maybe a dash of cardamom or two. It all comes together without much effort at all. No celebration is complete without it.(Navroz Special: The Sweet Beginning of the Parsi Community In India)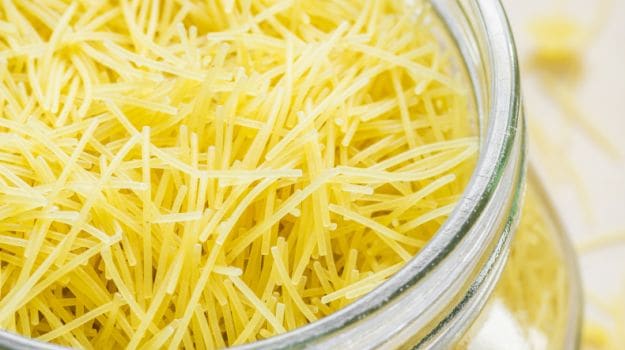 2. Ravo
Similarly, no birthday, anniversary or Navroze goes by without a plate of the creamy, moreish ravo. This is a breakfast dish, a hearty morning confection that prepares you for a day of festivity up ahead. Butter, semolina, milk, cream and sugar are stirred vigorously until they coalesce into a warm porridge, that is then drizzled with flaked almonds and raisins. Certain recipes have been adulterated with vanilla or egg yolks, but in our house, we will have none of it.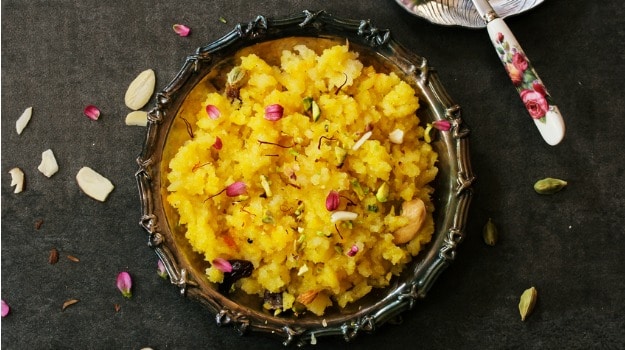 3. Mitthoo Dahi
Mitthoo dahi is nothing but sweetened dahi, another essential for a celebration. To make it, all you need is the troika of sugar, full-cream milk and some curd. Mitthoo dahi is made in much the same way as one makes regular dahi, but it is thicker, sweeter and creamier, thanks to the simmering of the milk until it reduces and the subsequent addition of sugar. If you can, set it in an earthenware bowl. The dahi is ready to eat when it is thick enough to be sliced by a knife. Once it reaches this consistency, chill it in the refrigerator and serve when it becomes pleasantly cool. Or save yourself the trouble and just make your way to Meher Cold Drink House in Mumbai's bustling Fort district, for its sweet dahi set in little chai glasses.(10 Best Parsi Recipes)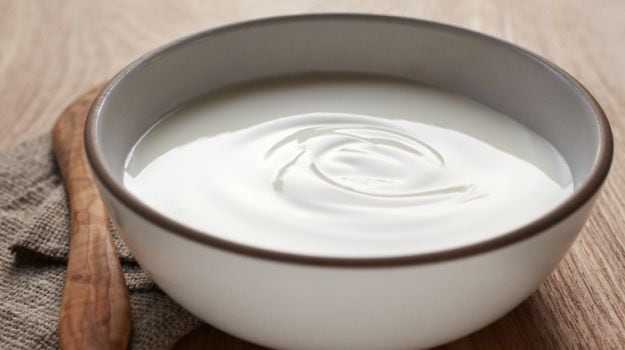 4. Mawa ni Boi
The fish is an ancient symbol of fecundity and regeneration, and not a wedding or navjote or birthday or Navroze goes by without fish, served in some way on the menu. Quite often, the fish on your table is also reflected in the piscine patterns of the chalk (a kind of rangoli made by Parsis, on the thresholds of doors). The fish, after all, lives in water which is the font of life itself. For those who do not have an affinity for the real thing, try the Mawa ni Boi i.e. mawa fashioned into the shape of the boi fish. In Mumbai, it is available at many mithai shops, but we faithfully purchase ours from Parsi Dairy Farm.
The RTI shops across Mumbai offer a chocolate riff on the original. My great aunt used to scoff at this adulterated version, but my younger self loved every bite.
5. Malai na Khaja
Layered, flaky, messy, sweet, the Malai na Khaja are shared by Bohris and Parsis alike. The esteemed Parsi food writer, culinary consultant and Cordon Bleu alumnus, Bhicoo Manekshaw, wrote in her book Parsi Food and Customs that she believes that this dish is similar to baklava and has Iranian roots (although her explanation may be a contentious one, she graciously adds). Whatever its roots, this crisp, deep-fried pastry quickly dipped in sugar syrup, is one of the tastiest sweets to grace the Parsi table.
Again, much like the Mawa ni Boi, this is fairly easily available in mithai shops in Mumbai, but one of the best ones I've had was in Bhendi Bazaar's Fakhri Sweets.(The Parsi Trail: Top 7 Parsi Restaurants In Mumbai)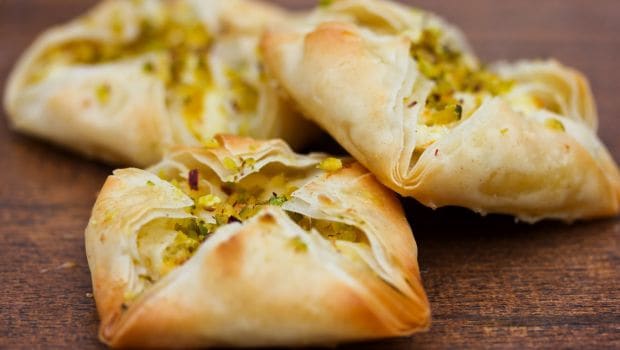 6. Malido
Good luck finding this outside of a Parsi fire temple or home. Malido is born of grains, nuts, dried fruits and eggs - a difficult, genius and ultimately redemptive dish. Much like a risotto, the malido requires stirring, constant stirring, enough to help you elude your visit to the gym. This fudge-like creation is usually offered at Jashans (pujas) as a consecrated dish.
7. Doodh Pak
The Doodh Pak's antecedents lie in Gujarat. A sort of rice pudding, it's a favourite dessert in my house. The rice and milk softening, collapsing into each other; the wave of thick condensed milk; ground pistachios and almonds, and the hint of nutmeg - all of these combine into a blissful, fragrant sweet.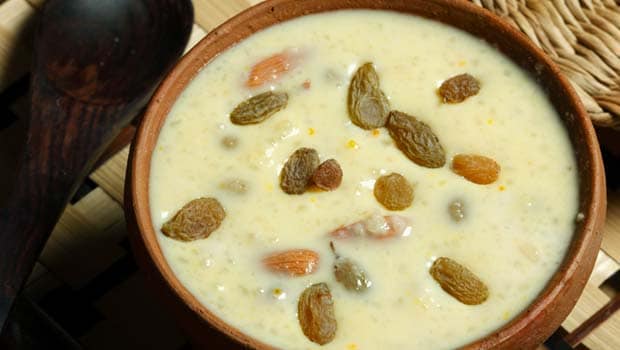 8. Baked Custard
Parsi cuisine is spangled with elements from English, Portuguese, Gujarati, Goan and Iranian cooking. And so it is with the baked custard, borrowed from the British thanks to the Parsi familiarity with milky, sugary food. This is not your ordinary baked custard. The classic British version is made of milk, sugar and eggs, stirred, strained and baked. It is an easy dish, quickly made. But the Parsis have elevated it, gilding the lily with rose water, cardamom, nutmeg, chironji, and the ubiquitous almonds.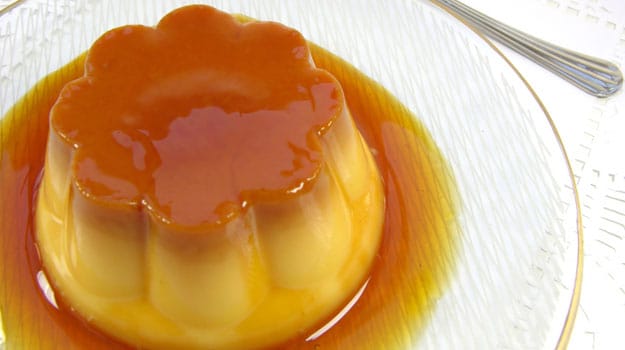 9. Kulfi
Yes! Always served at the end of wedding and Navroz feasts, there is no more beloved ice cream for the Parsis than the icy plank of Malai Kulfi. We swear by the disc-shaped ones from Parsi Dairy Farm, available in classic flavours or spiked with mango, kesar-pista, sitaphal, chocolate and strawberry.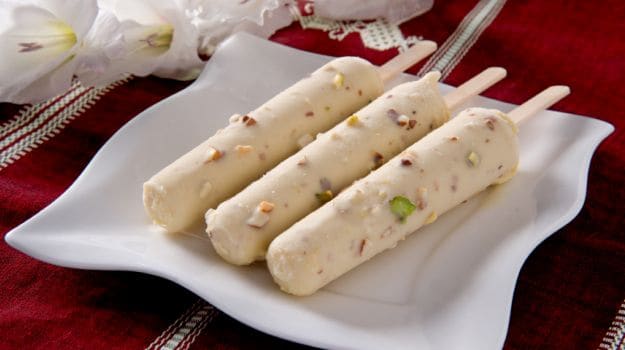 10. Falooda
Falooda isn't what you might call a traditional sweetmeat or dessert, but it is an essential sweet drink on the Navroz table for Iranis. Quite often, the falooda noodles are served as a pudding, in a chilled soup of rose syrup, or with a scoop of vanilla ice cream, an especially popular rendition for the summer.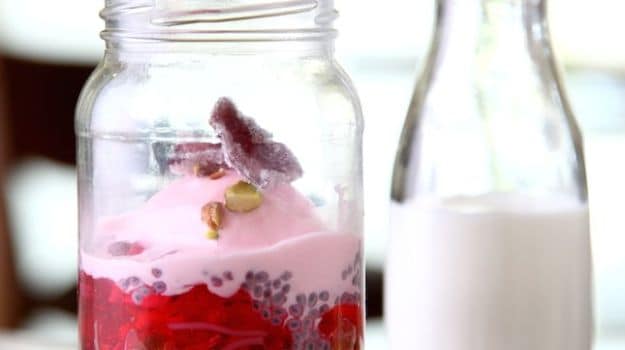 About the Author:
Meher Mirza is an independent writer and editor, with a focus on food and travel. Formerly with BBC Good Food India, she loves anime, animals and artsy things but also comics, technology and death metal.
Disclaimer:
The opinions expressed within this article are the personal opinions of the author. NDTV is not responsible for the accuracy, completeness, suitability, or validity of any information on this article. All information is provided on an as-is basis. The information, facts or opinions appearing in the article do not reflect the views of NDTV and NDTV does not assume any responsibility or liability for the same.