When the sun shines bright on an otherwise cold day, you know it's time to head out and soak up some sunlight. The best way to enjoy the winter sun is by planning an outdoor picnic with your loved ones. Pack a large mat, slather some suntan lotion, set up a picnic basket and pick a nice, sunny spot to have a fun picnic. Now arranging the picnic basket might be a bit of a challenge. You want to carry foods that are easy to make, easy to carry and easier to eat out. We'll make your job easier with the following list of picnic-worthy snacks that will let you enjoy your food amid lots of conversations and laughter.
Here're 7 Best Snacks To Carry In Your Picnic Baskets:
1. Idli
Dry but delicious, idli is one of the best snacks to eat on the go. These steamed delights taste best when paired with sambhar and chutney but if you add some flavours to a regular idli, you won't need any accompaniments when eating out. Try these recipes of beetroot idli, masala idli or vegetable idli.
2. Masala Macaroni
This street-style macaroni has lots of spices but less of cheese, making it the ideal pick for an outdoor picnic. Pack the macaroni in an air-tight tiffin box and carry some disposable forks to enjoy a flavourful meal. Try this recipe of masala macaroni.


Also Read: 5 Unique Macaroni Pasta Recipes That Are Ideal For Weekend Indulgence
3. Sandwich
We are sure sandwich must already be on your mind, and why not? This easy-to-make dish doubles up as a snack and a wholesome meal. And to make things better, we have brought to you some quick sandwich recipes that you can whip in just 15 minutes.
4. Wraps And Rolls
Filling and easy to eat, wraps and rolls are one of the best things to pack for a picnic. No plates, no cutlery, you just need your hands and a good appetite to enjoy these. Here are some of our favourite recipes to make yummy rolls and wraps. Make your pick as per your preference.
5. Picnic Eggs
The name of the dish itself makes you want to pick this recipe. Deep fried eggs stuffed with ham, onions and cheese will bring deliciousness to your table, err... picnic mat. Click here for the easy recipe of picnic eggs.


Also Read: 15 Best Egg Recipes for Dinner | Top Egg Recipes | Top Dinner Recipes
6. Potato Chips
There's no party without munching on crispy and crunchy aloo chips. Carry homemade chips for your friends and impress them with your culinary skills. Click here for a simple-to-follow recipe of potato chips.
7. Brownies
Of course, you need something sweet to end your meals, even if they are on a mat on grass. Brownies are the best option to make, carry and eat out on a picnic, and for the same, here are some easy brownie recipes you can look into.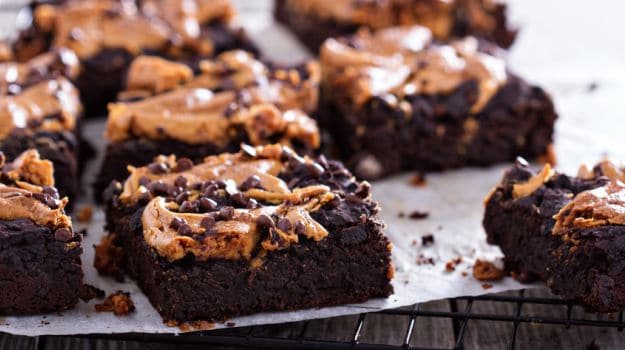 Enjoy a sunny afternoon with family, friends and food this winter. These picnic basket food ideas are sure to come in handy.
About Neha GroverLove for reading roused her writing instincts. Neha is guilty of having a deep-set fixation with anything caffeinated. When she is not pouring out her nest of thoughts onto the screen, you can see her reading while sipping on coffee.