Ramadan 2020: According to Islamic tradition, Ramzan is the holiest month of the entire year, "a month of blessing" and brings with it a fresh wave of festive cheer. It lasts for 28 to 30 days depending on the sighting of the moon. The day starts at the crack of dawn by eating a meal referred to as 'Suhoor' or 'Sehri' before the Fajr prayer, and rounds off by breaking the fast after sunset, followed by an elaborate 'Iftar' meal eaten right before the Magrib prayer. During the month of Ramzan, Muslims all over the world abstain from consuming food or water during the day. This year, Ramadan begins on 23rd April 2020.SuhoorThe Suhoor meal, or the pre-dawn meal, is wholesome and packed with energy-rich foods in order to fuel one through the day. Fruits and vegetables are eaten as they are loaded with fiber, which keeps one full for a longer time. The meal also includes bread and rice that are rich in carbohydrates to keep energy levels up, and protein such as egg, meat or dairy to boost immunity. Nuts are a popular choice too, as they release energy over a period of time and help prevent fatigue and lethargy.
Tip: Avoid consuming tea or coffee as the caffeine content leads to loss of water, thereby increasing one's thirst.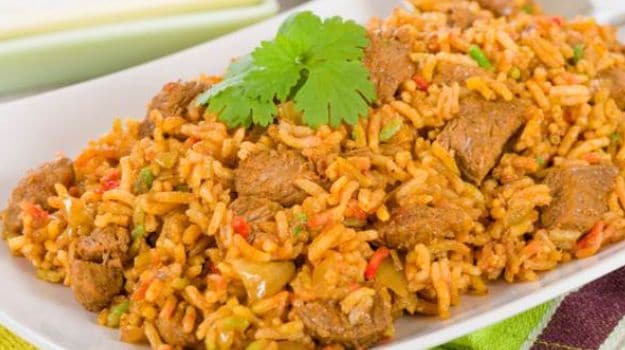 Ramadan Mubarak 2020 | PC: iStock
Iftar Meals Across the World
As legend has it, Prophet Muhammad had broken his roza by eating three dates. So traditionally, Muslims eat dates along with milk, juice or water. The meal is followed by the fourth prayer of the day called Maghrib prayer. It is interesting to note that countries all over the world cook up the Iftar meal differently. Muslims in Afghanistan indulge in traditional soups and onion-based meat curries, kebabs and pulao while Pakistan and Bangladesh relish jalebis, haleem, sweetened drinks, parathas, rice preparations, meat curries, fruit salads, shami kebabs and more. In India, Muslims enjoy nihari and haleem, and the Hyderabadi haleem tops the charts, being very popular across the globe as well. Muslims in Kerala and Tamil Nadu break their roza with nombu kanji, a dish prepared with meat, greens and porridge.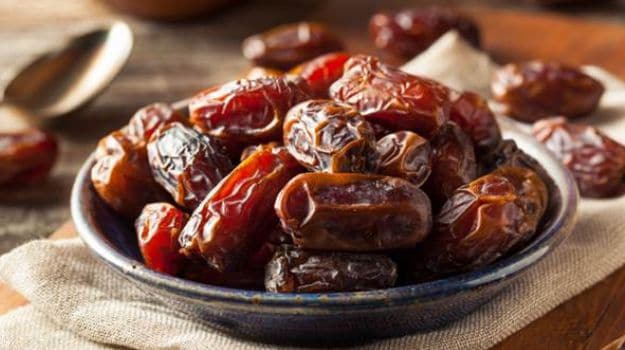 Ramadan Mubarak 2020 | PC: iStock
Significance of Ramadan
Muslims practice sawm, or fasting, for the entire month of Ramadan while the sun shines. Fasting is obligatory for all adult Muslims except those who are ill, travelling, elderly or women who are pregnant. But contrary to popular belief, Ramzan (or Ramadan) isn't just about fasting. It is also a month of devotion, compassion, generosity, forgiveness and repentance. One of the most basic ideas behind keeping a roza is to inculcate patience and a sense of self restraint, to cleanse the body and mind. It is a period of self-reflection and appreciation for what we have. By fasting, Muslims express their gratitude to Allah for revealing the Quran to Prophet Muhammad during this holy month, the ninth month of the Islamic calendar. The month of Ramzan also encourages one to be charitable. The Quran says the poor, the handicapped and those who are deprived also have their share in your money.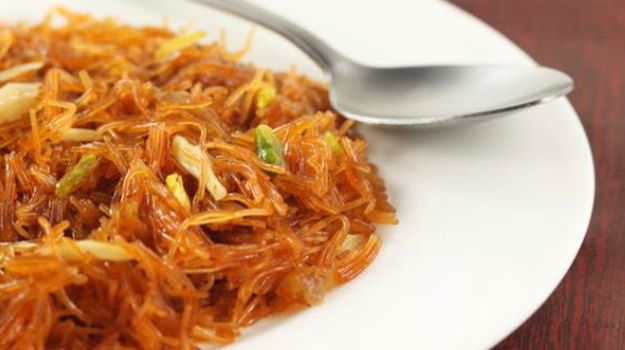 Ramadan Mubarak 2020 | PC: iStock

With Ramzan starting off, it is a special time of the year, when you will find certain localities in cities like Hyderabad, Delhi, Mumbai and Kolkata coming alive with festive fervour, especially in the evenings. The markets will be brimming with people buying fruits, dates, refreshing sherbets, meethi sewai, and exotic dishes for the Iftar meal. A stroll down the popular food streets is an absolute must around this time of the year to indulge in a range of authentic delicacies. But if you are up for some cooking at home, we present six scrumptious yet simple recipes for you.

Ramadan 2020: 6 Scrumptious To Try At Home:

1. Sevian With Peach Murabba2. Kabuli Pulao3. Murgh Makhanwala4. Multani Chaamp5. Mutton Taka Tak Lahori Style

Happy Ramadan 2020!