Restaurant Recipes - The Imperial Hotel, New Delhi
Pragati Shukla , NDTV | Updated: April 02, 2013 15:32 IST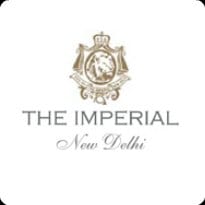 In this new series, you can read about (and jot down in your little recipe notebook) some mighty recipes that are created behind the impenetrable kitchen doors of various restaurants and cafes. In this article, The Spice Route - A South East Asian restaurant at The Imperial Hotel opens its kitchen doors to you and shares some of its signature recipes so you can recreate these in your own kitchen! The Spice Route has been ranked as one of the top ten restaurants in the world by Conde Nast Travel in the past.

Chef Veena Arora - Chef De Cuisine at The Spice Route has been, in the past, bestowed with the honour of 'Best Lady Chef' by Ministry of Tourism in India for her 'Outstanding Achievement and Contribution to the Promotion of Tourism in the Country' by the President of India.

In this small note, chef Veena talks about her journey - "I was born and brought up in Thailand. I grew up amongst Thais as we were the only Indian family in this town. Following my marriage to an Indian, I settled into India in the year 1980. We had a small restaurant in Thailand and we were virtually living on Thai food there. It was, therefore, easy for me to learn about commercial Thai Cuisine.



The Spice Route - An interior shot



In the year 1996, I joined Hotel Imperial as their Consultant Chef for the yet to be opened Spice Route. Ever since then, I have been attached to The Spice Route kitchen creating various menus for different seasons and occasions all-round the year. I also continue to create different versions of the cuisine for the Neo-Thai food lovers owing to the ever increasing popularity of the cuisine."

Kung Hom Pha - Por Pia
Ingredients:
5 pieces prawns
5 gms lemongrass
5 gms fish sauce
2 gms white pepper
5 nos por pia sheets

Method:
1. Take the prawns and put lemon grass, fish sauce and white pepper on it.

2. Spread out the por pia sheet and keep 1 prawn on it.

3. Then roll it up, leave the tail open.

4. Fry crisp and serve with sweet chilli sauce.

Chemeen Thoren

Ingredients:
150 gms prawns
02 gms red chilli powder
02 gms turmeric
Salt as per taste
Tamarind/lemon juice as per taste
10 ml coconut oil
15 gms curry leaves
15 gms onion (chopped)
03 gms cumin seeds
15 gms coconut (grated)
04 gms ginger & garlic paste

Method:
1. Cut prawns into small pieces. Marinate prawns with turmeric, chilli powder, salt, ginger & garlic paste.

2. Put oil in the wok, add cumin seeds, chopped onion, grated coconut and curry leaves.

3. Then add marinated prawns and tamarind juice.

4. Garnish with grated coconut and fried curry leaves.