That the air pollution levels in Delhi and North India have hit 'alarming' levels is common knowledge now. It is something we grudgingly have accepted, praying to the gods for rain or the government for some drastic action (neither of which seems in sight). Schools in Delhi have declared a three day holiday, given the current situation. It is unprecedented and unsettling. It is recommended that one stays indoor and uses an air purifier even within their homes and offices. However, it may often not be practically possible to barricade yourself in a room for days to come. At some point or the other, one needs to step out. But before you do so, have you bought a face mask yet?
Face masks are not a fashion statement, in the current scenario they are a necessity. Every time you or anyone from your family steps outdoors, you must wear a face mask to minimize the ill-effects of the pollutants in the air. And not just any mask. It is important that you choose wisely and select the mask that is best for the current situation. Below are some masks readily available in the market which will serve the purpose. Select as per your requirement:
1) 3M N95 - The most affordable and easily available masks are made by 3M. Choose the N95 8210, which by definition filters out 95% of the particles larger than 0.3 microns (PM2.5 refers to particulate matter which is 2.5 microns). The mask is also foldable, which makes it easy to carry in your bag or purse. The elastic straps are a bit tight but keep the mask firmly in place. The top of the mask has a little sponge (cushioning nose foam) padding and an adjustable metallic nose clip for a perfect fit. They cost around Rs.130 per piece online and Rs.300 in stores (can be found at any large pharmacy). N99 is also available for those who are susceptible to respiratory disorders (it filters no less than 99% or the particles).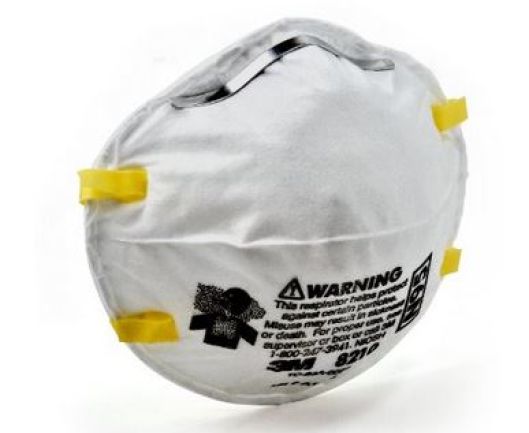 Image via Amazon

2) 3M 9004IN - Another one from the 3M stable, this one is lighter than the N95 and thus offers relatively lesser protection. It is also easier on the pocket and is priced at Rs.80. It filters out more than 90% of 0.3 micron particulate dust. This one is foldable as well and has a nose clip to hold it into place. These are disposable and should not be washed, like 3M N95. The elastic straps of N95 8210, however, are tighter and ensure a better fit. It is bestseller from the 3M line, but do keep in mind that it is not a N95 mask.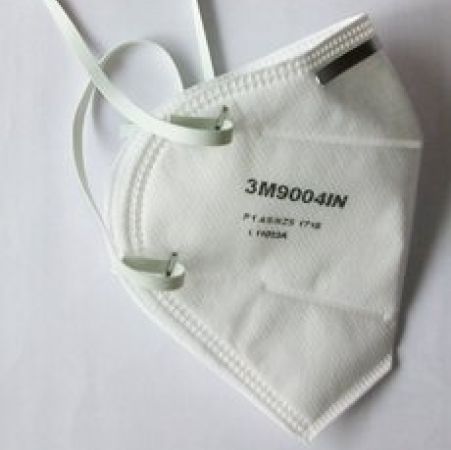 Image via 3M India

3) Vogmask - You may have seen these masks in stores, bright and eye-catching. They come in a variety of designs and are perfect for the wow-factor. Specifications wise, they are N99 certified and thus filter out 99% of the particulate matter as small as 0.3 microns. The cloth straps go around the ears, making them comfortable for long wear use. They also block smells and sulphur dioxide etc. which the above two masks don't. You can choose a mask without an exhale valve, a single valve or a double valve. The single valve masks are appropriate for everyday use, while the double valve masks are better for those undertaking any activity that raises the heart rate and breathing like cycling, running, etc. Manish Mehrotra has designed a range for them as well. All this comes at a cost and the masks range upwards of Rs.2000. They can be bought from their store in Khan Market or online from their website. They have masks designed to fit children specifically too and are washable.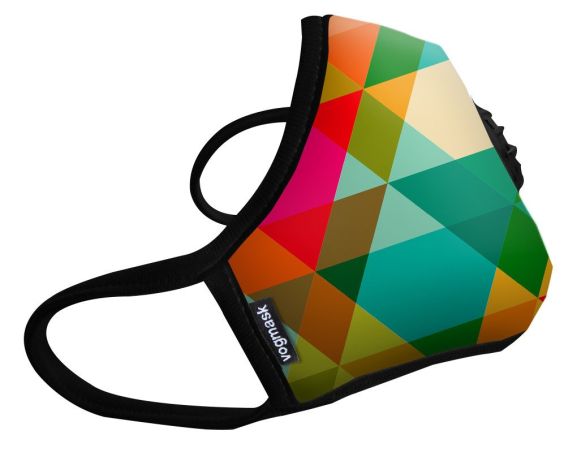 Image via Vogmask

4) Atlanta Cambridge - This is a partnership between Delhi-based Atlanta Healthcare and Cambridge Mask Co. This UK based firm was stated by the former China Director for Vogmask. These are also N99 certified and can be purchased online. They are available in attractive designs. You can choose between no valve, one valve or two valves and they cost Rs.2000. You can purchase the masks in various sizes ranging from small to XL.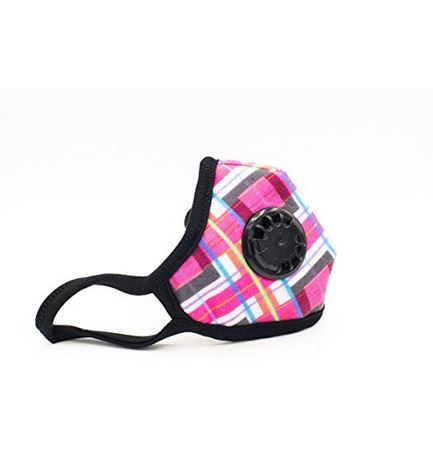 Image via Amazon

5) Dettol Air Mask - A popular brand, one that comes with much credibility. These masks are priced at Rs.699 and if pharmacists are to be believed, are flying off shelves. However, we could not find any certification on their packaging or website and thus their effectiveness can not be confirmed. The mask is black in colour and comes with a pouch and two filters.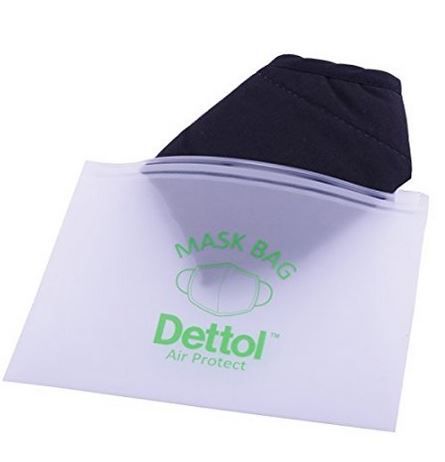 6) Totobobo - These rubber masks come last in this list largely due to their discomfort in wearing. The F-94 is what is recommended for North India's air situation. The Singapore and Hong Kong based company makes two masks only, one for men and another for women and children. The masks are reusable and the filters can be changed. These are a little tougher to source than the above masks.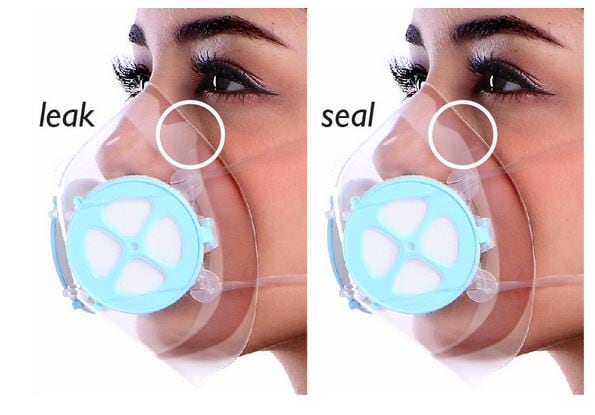 Image via Totobobo
Below are some key points to keep in mind while choosing an anti-pollution mask:
1) The fit is critical. If the mask doesn't fit well, its effectiveness is compromised.
2) The mask should be certified to filter out at least 95% of the PM2.5, which is one of the most dangerous pollutants in the air. The certification could be the American NOISH which gives out the N95, N99 or N100 stamp or the European EN149 FFP2 or Chinese YY-0469.
3) The disposable masks should ideally be used only until you can breathe comfortably and discarded henceforth. This could be as little as 2-3 days.4) The surgical masks that are easily available in the medical stores are unfortunately of no use to battle the current state of air pollution.
Pick the one that suits your needs best, but make sure you and your family are well protected. The current situation in Delhi is almost 'catastrophic' and demands immediate steps to be taken, even if they involve wearing a mask every time you step out of the house. Breathe easy, live better.