Sushmita Sengupta | Updated: December 29, 2017 20:57 IST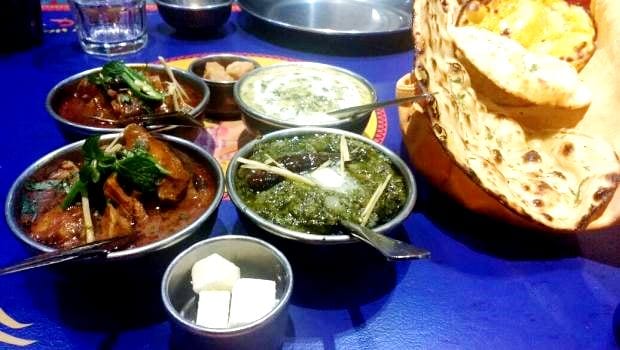 saddi dilli going strong still, you ask? Our heart-warming melange of winter foods, of course! Often dubbed as the culinary capital of the nation, Delhi has no dearth of food or foodies. Here you find the most loved co-existence of food from across communities, suitable for all seasons, mood and weather. And winter is no different. Long story short, the union of winter and winter special treats is a rather sacred one for Delhi and the whole of North India, missing out on which would be a blunder.

Several restaurants are celebrating the season's best foods through interesting menus and one of them that caught our attention comes from Dhaba, the quintessential Punjabi food haven that people from the national Capital Region know very ell about. Established in 1986, Dhaba is celebrating the holy matrimony of winter and its special food in all its glory! The Big Fat Punjabi Menu curated by Chef Ravi Saxena celebrates the auspicious union of Sardi Mausam and Punjabi Khana which has been an essential aspect of Punjabi cuisine that deeply values the idea of seasonal eating. We happened to be one of the invitees at the big fat Punjabi wedding and the experience was nothing short of celebratory. The special menu available through January is making the most of the seasonal produce bursting of authentic Punjabi flavour.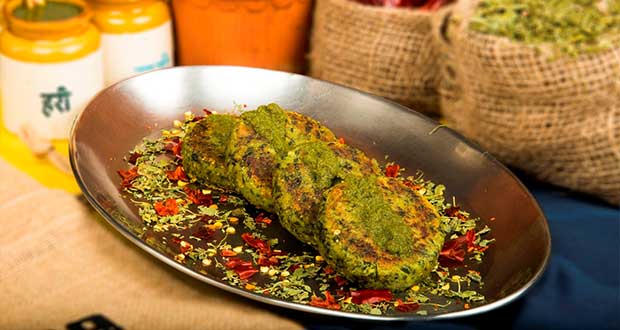 We were presented with the starters Saag ki Tikki made with assorted seasonal 'saag' patties with spices, cooked on tawa. Amongst their Non-vegetarian delights were Kaleji-Gurda Taka Tak made with goat kidney and liver marinated with homemade spices, tossed on tawa and Murgh Tangdi made with tandoor cooked chicken drumsticks tossed with onion and green chillies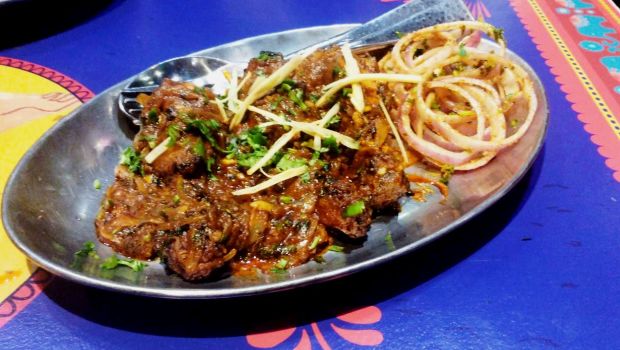 The tender tikkis impressed in the very first bite for its perfectly balanced flavours and a lovely grainy and tender texture. The masalas in the Kaleji -Gurda Taka Tak and Murgh Tangdi were an overwhelming blend but seemed the same after a point of time.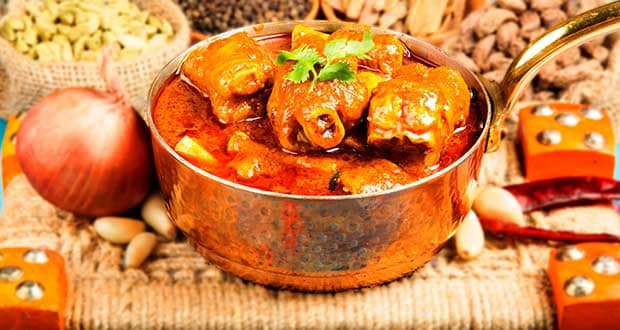 Chef Ravi told us, "We have use of fresh masalas epitomize Dhaba food, and that is what we have tried to incorporate in our special menu. The Tawa fried delicacies are the specialty of Dhaba food which you would find in our starters too. "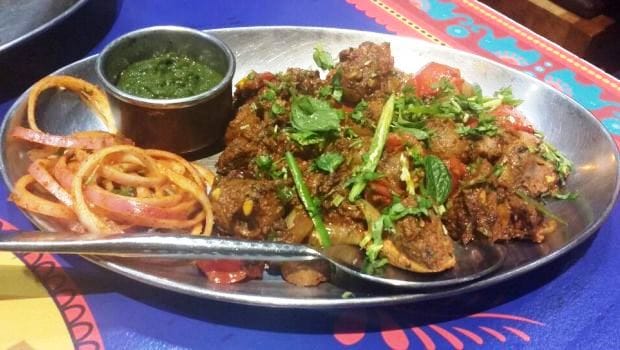 The restaurant claims to have handpicked the best seasonal produce of the country which are only available for a limited time of the year and has used it ingeniously in their special menu.
For the main course we had a spread of Sarso ka saag - the ultimate winter classic made with mustard leaves tossed with garlic, onion and spices, Makki ki Roti, Methi Mattar Malai made with fresh fenugreek leaves tossed with green peas, simmered in a creamy gravy. The delightful Dilli ki Nihari made with select cuts of goat meat, slow cooked with blend of homemade spices, Amritsari Paya made with goat trotters stewed with heartwarming spices.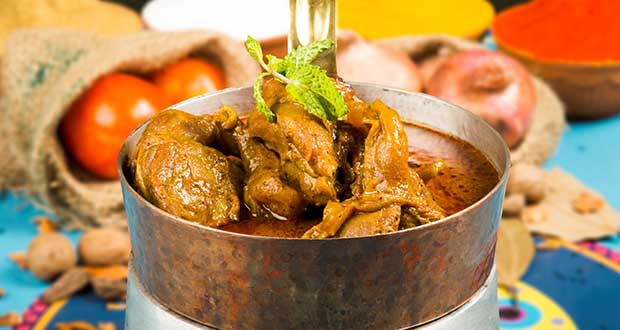 The sarso ka saag was definitely the star of the spread with its beautifully cooked greens and and its rich play of flavours. Those who expect the saag to be a spice-fest may be a little disappointed as the the saag is a little low on the mirchi ka chhok, but that doesn't make it any less flavourful or rich.

Another highlight of the spread was the Amritsari Paya cooked in a variety of rustic spices, the thin stew was bursting with soothing flavors perfect for the nippy weather.

The predominant use of garlic, ginger and chillies in the dishes was too unique and winter-y too miss.

For their sweet endings, the marriage party was served a rich Badam ka halwa made with finely chopped almonds and oodlesof ghee, topped with nuts. A soul-warming treat out and out!

Amidst the cheer and burps, we also enjoyed our fill of beverages that are not part of the special winter menu but we highly recommend you to try when you go there next. The sweet and warm virgin toddy made with the goodness of honey, cinnamon and ginger was quite a highlight in itself.

Yes its chilly outside, snoozing in your blankets and ordering in is definitely an enticing option. But missing out on this delightful shaadi ka khaana would be a mistake too. Gather all your friends and family and head for this culinary extravaganza!

You can find the special menu at all Dhaba-Established 1986 outlets across Delhi-NCR

1. R-5 Upper Ground Floor, Epicuria Food Mall, Nehru Place, New Delhi

2. 2nd floor, DLF Place Mall Saket, New Delhi

3. R-303A, Third Floor, Ambience Mall, Ambience Island, DLF phase 3 Gurgaon




Winters and Delhi have a love-hate relationship which is difficult to put in words. While the nip in the air is definitely heartwarming and a big relief from the sweltering temperatures of the past months, the heavy sheath of fog, traffic and the accompanying seasonal infections serve as quite a mood-spoiler too. What keeps