Are you sure of the grocery that you bought today will stay fresh and tasty for a week or so? Most foods bought at a grocery store do not come with expiration date and need to be checked for their freshness from time to time. It is a common misconception that if we store foods in the refrigerator, they might stay fresh and edible. It is imperative to keep a track of the time a food can be kept before it begins to deteriorate, or in some cases, become unsafe and less nutritious. Sure, all foods have a certain shelf life and cannot be kept beyond a certain period.
Our expert nutritionist, Dr. Shilpa Arora says, "every food has a shelf life and should not be consumed after the specified period. Considering the sources most foods come from nowadays, we must try to keep it simple and maintain a healthy and balanced life."
Here is a handy list of common foods and their shelf lives that will help you know how long foods remain fresh and nutritious and just how much you should stock them up:
1. Canned Foods
"When we talk about canned foods, you would know their shelf life generally extends to one or two years, which is only possible due to the preservatives added to them. They are high on sodium and sugar that keep them fresh for a long time, causing various health issues. Nowadays, we lead an unhealthy lifestyle and choose canned food over fresh, leading to high blood pressure, diabetes, depression and other health hazards. These foods are extremely dangerous in the long run and may have a negative impact on your life. Try and avoid canned foods as much as you can," insists Dr. Shilpa Arora. Once opened, you must remove the food from the can and place it in a sealed container in the refrigerator.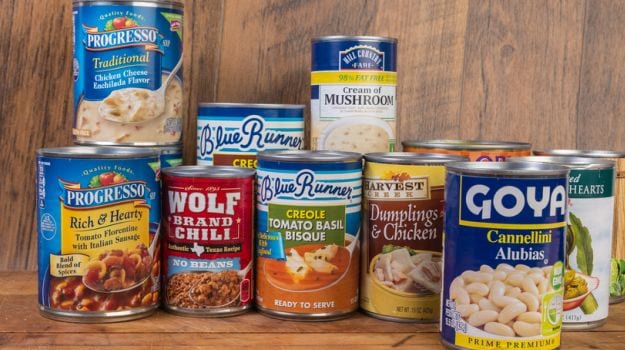 2. Dairy Products
Milk: A packaged milk box doesn't need to be stored in the refrigerator if they are unopened. However, once opened, store it in the fridge and consume it within seven days. However, if you notice any discoloration, odour or a different texture, you must immediately throw it away. Powdered milk can last up to a year.
Cheese: Hard cheese can last six months if unopened and must be consumed within three to four weeks after opening the pack. On the other hand, soft cheese should not be stored for more than a week.
Cream: Heavy cream can last up to 10 days and sour cream for about one to three weeks if refrigerated well.
Yoghurt: While yoghurt can survive for up to one to two weeks in the refrigerator, it can be frozen for about a month.
Butter: Butter when kept in the refrigerator, can last up to two weeks and if frozen, it can extend to about a year. As far as peanut butter is concerned, unopened package can stay fresh until six to nine months, while opened package must be consumed within three months.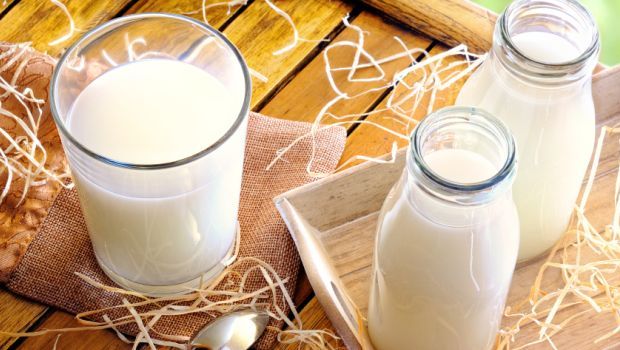 3. Eggs
Eggs may last long for around two to four weeks if kept in the refrigerator. They can last up to one year if you take them out the shell, beat them and freeze in a freezer safe container. As far as hard-cooked eggs are concerned, you must consume them within a week, freezing them is not recommended.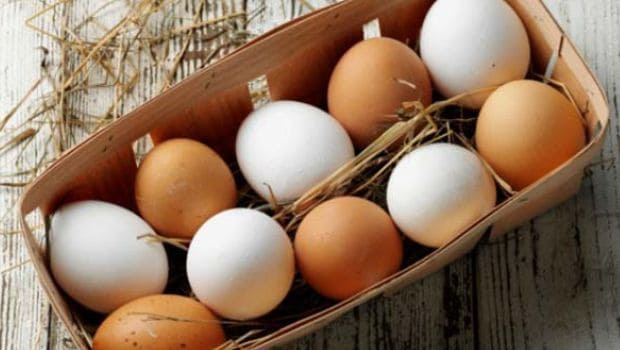 4. Meats
In the case of meat, here's a list -
Ground meats- one or two days
Chicken- one or two days
Fish- Fish can be kept uncooked until one or two days, while cooked fish can last up to three to five days provided it is refrigerated.
Bacon- five to seven days
Hot dogs- Packaged hot dogs generally stay fresh till two weeks if unopened and must be consumed within one week after it is opened.
Pork (sausage) - It lasts until one or two days in the refrigerator and one or two months in the freezer.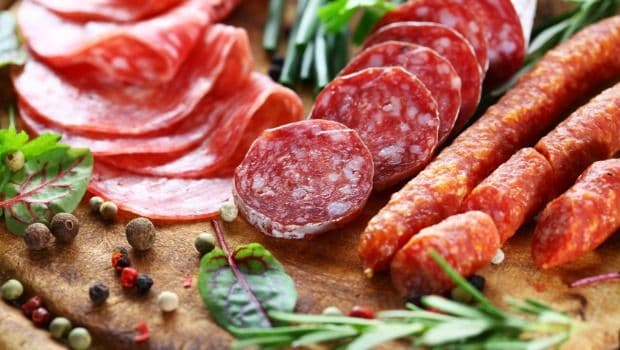 5. Edible Oils
Edible vegetable oil, corn and canola oil will last up to one to two years if unopened, while opened packages last till about six to eight months. Olive oil can stay till about six months.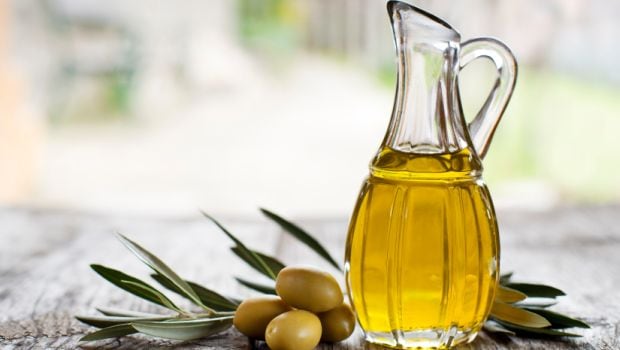 6. Fruits
Canned fruits- Should be stored in an air-tight container, can last up to 3 days.
Apples - 1-2 months
Bananas - 2-3 days or until they ripen
Berries, cranberries - 3-4 weeks
Grapes - 1-2 weeks
Lemons - 2-5 weeks
Melons (watermelons/muskmelons) - 6-8 days
Oranges - 2-3 weeks
Peaches - 2-3 days
Pineapple - 3-5 days
Pears - 10-14 days
Plums - 2-3 days
Kiwi - 6-8 days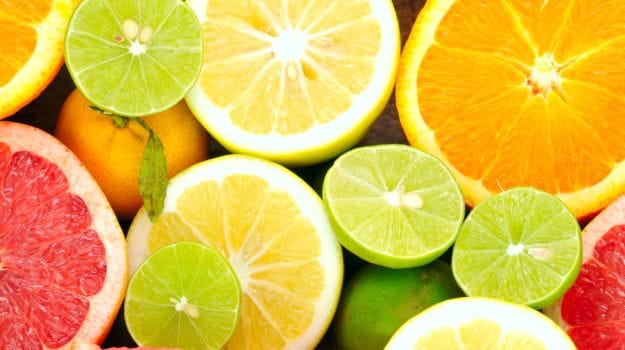 7. Vegetables
Canned Vegetables- Should be stored in air tight container, can stay up to 3 days
Asparagus- 3-5 days
Beans- 3-6 days
Beetroot- 4-8 days
Broccoli- 5-7 days
Cabbage- 4-8 days
Carrots- 1-3 days
Cauliflower- 10-14 days
Cucumber- 10-12 days
Celery- 3-4 days
Fennel- 6-7 days
Lettuce - 10-12 days
Mushrooms- 2-3 days
Okra or lady finger- 5-7 days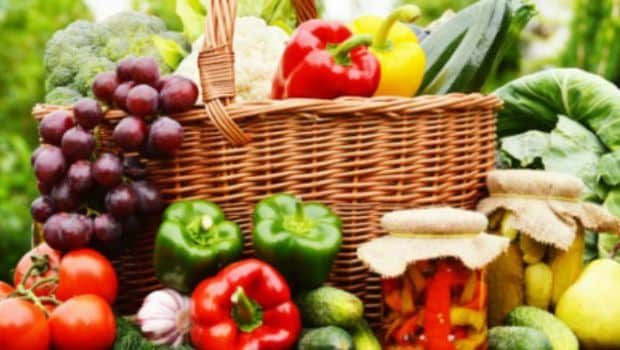 Onions- 1-3 weeks (must be kept in a dry cool place)
Peas- 5-6 days
Peppers- 1-2 weeks
Potatoes- 2-3 weeks (do not refrigerate)
Radishes- 2-3 weeks
Spinach- 2-3 days
Tomatoes- 7 days (ripe), 2-3 weeks (green)
Turnips- 4-5 days
Our expert Dr. Shilpa Arora suggests that one should have homegrown vegetables to avoid any hazardous consumption and live healthy. It is also recommended that the products you buy must be consumed within a few days of purchase, so that you know you are not eating anything that may convert into a dangerous food putting your health at risk.