Breakfast Recipes- There's nothing like a big fat North Indian breakfast. Be it Paranthas or Chola Pur or the simple Poha, this is one grand meal that will fill you up completely and so delicious that it is just what you need to start your day. We've all grown up listening to our mothers chant, "breakfast is the most important meal of the day" and yet, most of us just gobble anything while walking out of the door or even worse, starve until lunch time. Once and for all, we need to learn: Breakfast can make or break your day. It's the best way to say good morning to your body, the ideal way to fuel you up and get ready for the day. So we help you make it special with our 15 best North Indian breakfast recipes.

We admit, mornings always seem to be crazy hectic, whether you're trying to make it to work or send your kids to school on time. None of us have the luxury of time to spend in the kitchen. But if you can spare a few minutes, these hearty North Indian breakfast recipes will make your mornings more delightful than ever. Because even if you're short on time, you deserve a gorgeous meal first thing in the morning. From masala omelettes to paneer toasty, India is known to put its own spin on everything! And we've rounded up recipes which showcase the best of what North India has to offer, easy to make and quick to serve.

Piping hot kachoris served with aloo ki sabzi in UP, mouth-watering chole bhature in Punjab - each state in India has its own specialties. And how could we forget butter-laden parathas straight from Amritsar? Stuffed with anything and everything, ranging from mooli to aloo, gobi to paneer.


Since Indian food tops the charts when it comes to nutrition, here's yet another reason to devour our 15 lip-smacking North Indian breakfast dishes. Start scrolling, you know you want to…
Spice up your mundane morning routine with this quick and easy poha recipe. Cooked with onions and potatoes and flavoured with lemon and curry leaves, it's oh so light and perfect for when you don't feel like cooking.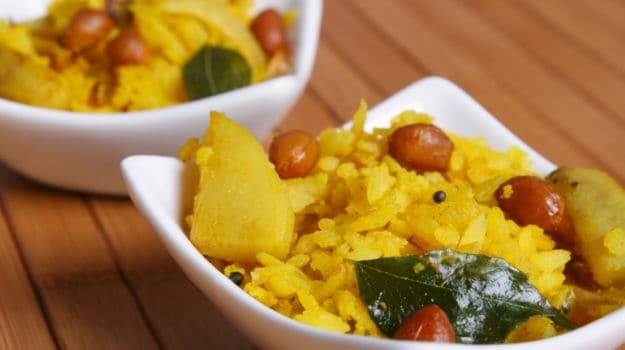 One of the most easiest and quickest breakfast recipe, poha is an extremely nutritious meal. Image credits: iStock
It's a known fact that North India is crazy about parathas. Butter laden and nothing short of spectacular, you will love this version stuffed with grated gobi. Serve piping hot with pickles or chutney and a bowl full of yogurt.
Piping hot parathas, stuffed with veggies and spices would keep you full for a long time. Image credits: iStock
Straight from a Punjabi kitchen - garma garam Chole Bhature! Cooked with rustic spices, lap up the lip-smacking chole with feather light bhaturas. You deserve to indulge.
Made from moong dal and stuffed with paneer, this makes for a delightful option for breakfast. Spruce it with some coriander chutney, pickles or tomato chutney. If you're looking for a low calorie option, use minimal oil. It will still be divine!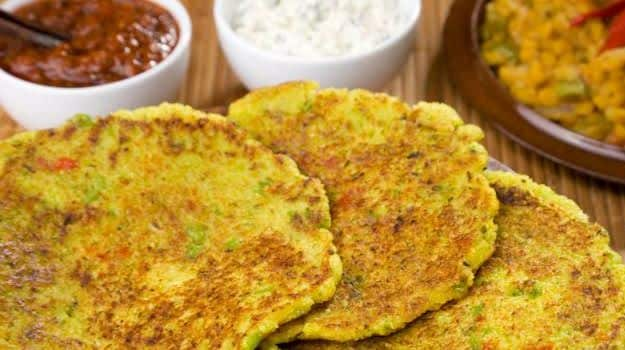 Stuffed cheela accompanied with chutneys is a yummy option for your breakfast or brunch. Image credits: iStock
In need of an incredibly quick breakfast? Here's paneer toasty to the rescue! Fill the cottage cheese mixture between two slices of bread, toast it and voila! For extra tang, you can spruce it up with some salsa as well.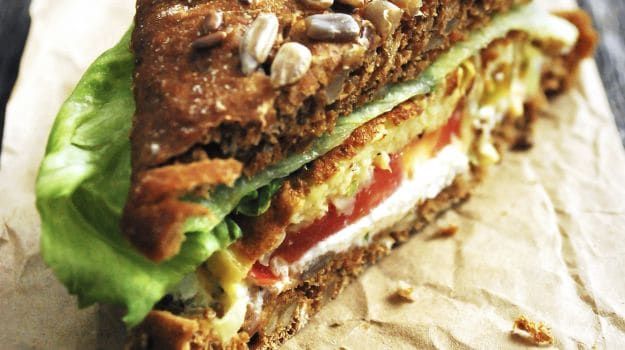 An incredibly tasty and filling sandwich with a myriad of sauces between along with veggies and spices. Image credits: iStock
So easy, and yet so maseladaar – Channa Kulcha is always a hit at the breakfast table! No wonder chole is popular and makes for the simplest accompaniment with kulcha for your morning meal.

Save time and take temptation out of the equation by cooking up a hot and spicy combination of eggs, onions, tomatoes and flavourful spices. This Masala Omelette is sure to draw recipe requests.
Let's face it, we all love poori. No auspicious day in North India can be complete without the frying of the bread in a kadai full of hot ghee or oil. Now make everyday special with this version stuffed with a delicious moong dal mixture. Go on, impress your family!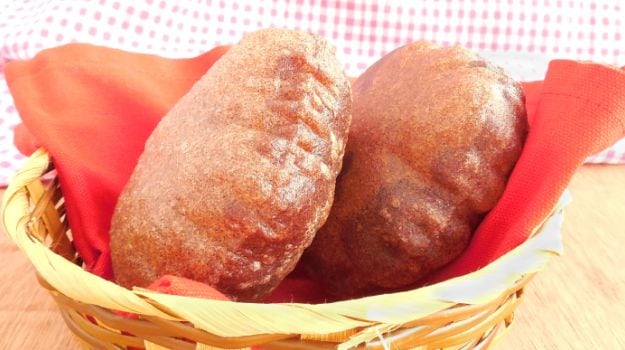 Stuffed puris with dal and spices, a dish you just shouldn't miss! Image credits: iStock
Mashed potatoes cooked in a beautiful gravy, brimming with spices. Lap it up with fluffy hot pooris and go straight to foodie heaven.
Aloo ki sabzi with a whole lot of spices is a dish you can prepare for brunch, lunch and even dinner. Image credits: iStock
Dal Kachori is by far, one of the most loved Indian snacks and rightly so. This is the most popular street snack that you'll find across north India, specially parts of Rajasthan and has a number of varieties. It pairs beautifully with Aloo ki Sabzi and is ridiculously easy to make.
Super crisp, flaky and utterly delicious, kachoris are the ultimate snack or mid day meal that you just won't be able to resist!​ Image credits: iStock
A favourite North Indian sweet, Jalebi has a huge fan following from kids to adults. It is fondly eaten in breakfast and post-dinner dessert in the Uttar Pradesh. It can be served both cold or warm in a circular shape, similar to pretzels.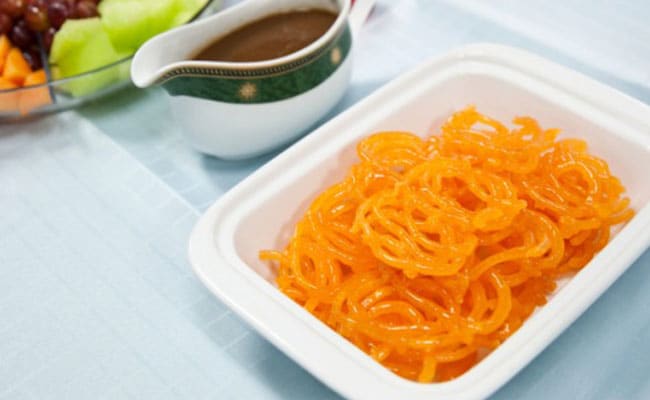 A delectable Indian dessert that is eaten in breakfast across North India. Image credits: iStock
Soft wheat dough stuffed with the spicy filling of mashed potatoes with coriander, chillies and other spices and then rolled out into big round parathas. It tastes best with a dollop of butter!!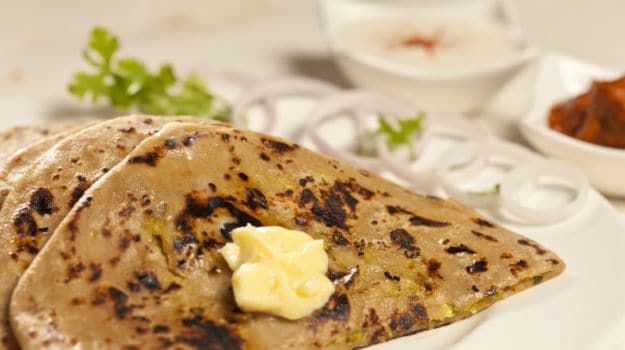 The quintessential north Indian lunch, breakfast or brunch, Bedmi Aloo never cease to satiate a foodie's soul.


Parantha stuffed with the goodness of methi (fenugreek leaves) and mildly spiced. It tastes best when topped with a generous amount of butter.


The most popular Indian breakfast anda bhurji is just a few steps away with this quick and easy recipe. This masala anda bhurji recipe is exploding with a mix of rich and flavourful spices.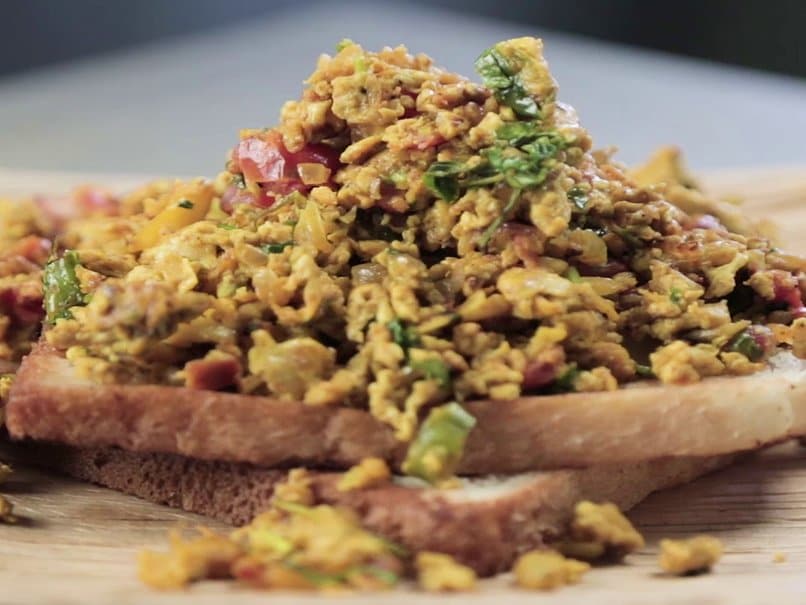 So don that chef's hat and start cooking these breakfast recipes everyday!