Several
cocktails
from the past enjoyed their popularity and eventually lost their charm but some of them turned into evergreen classics. During the 1990s, you would find every other person flaunting a martini glass with a bright pink drink which was named as the Cosmopolitan. It was considered quite a fashionable drink back then. The Cosmopolitan is one of the few cocktails that hit the right note and it still continues to attract attention.
The origin of the cocktail is debatable; however, the most recognized creation has been credited to Toby Cecchini in 1987. According to Mixologist Dhanashree Kirdat Punekar, the story of its origin dates back to1968. A group of marketing men working for a company were looking for a way to bring their cranberry juice to the adult market, so on every carton they printed a recipe for a new cocktail called the Harpoon. This consisted of vodka, cranberry juice, and lime and it may have lacked finesse, but it was enough to encourage barmen to start experimenting.
(Also read: 10 Most Popular Cocktail Recipes)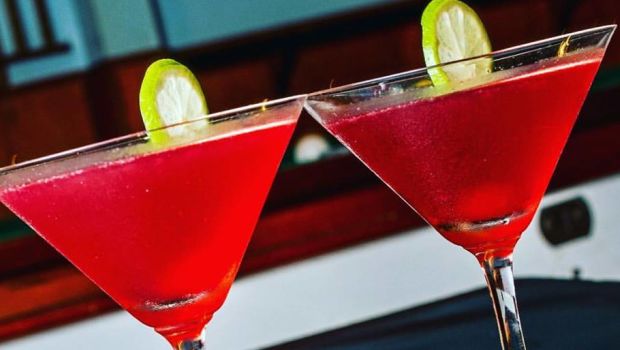 Of the number of people who have been credited with bringing a cranberry-flavoured cocktail to a wider audience, the main player appears to be a bartender named Cheryl Cook, working in South Beach, Florida during the late 1970s. She noticed that her customers wanted to be seen drinking something sophisticated like a Martini, but that turned out to be too sour for them. So, she decided to create a cocktail that the Miami crowd would like.She used lemon-infused vodka and triple sec combined with lime for sharpness and sweetened it with just enough cranberry juice. The drink was then served in a Martini glass as it was preferred by most of her customers. She called the drink Cosmopolitan as a direct link to a leading magazine, whose style and design she was trying to reflect. Eventually, this recipe was tweaked by many mixologists and is now a popular cocktail in many parts of the world.
It is also believed that the Cosmopolitan rose to fame after the popular show Sex and the City was aired on television. The protagonist ladies of the drama series were often seen enjoying the drink which soon became a common feature across bars. After the show, Cosmopolitan became synonymous to a drink for working women.
Here's a quick recipe for Cosmopolitan that you can try at home:
Cosmo on the Rocks
Recipe by Dhanashree Kirdat Punekar(Also read: Meet the Women Bartenders of India who Carved their Way to Success)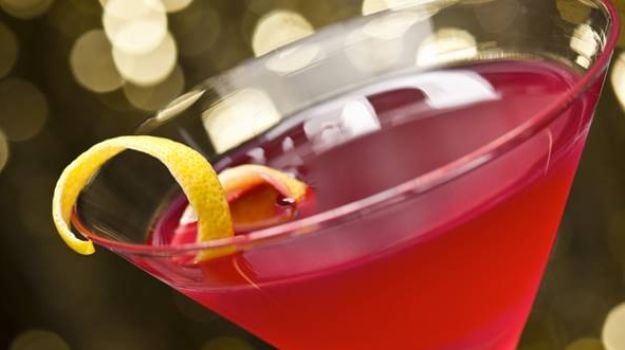 Spark an orange peel and drop it in to make the perfect Cosmo on the Rocks.

Glass: Old Fashioned
Ingredients:
60ml Orange Vodka
60ml Cranberry juice
10ml Lime juice
Garnish: Flamed orange peel
Method:
1. Fill shaker with ice
2. Add orange vodka, cranberry juice and lime
3. Shake
4. Pour it over a bed of ice cubes in an Old Fashioned glass
5. Spark an orange peel and drop it in to make the perfect Cosmo on the Rocks.