Want some inspiration to play around with that vodka in your bar cabinet? Here are our 10 best vodka cocktails.
"When it comes to
cocktails
, vodka seems to be everyone's go-to liquor. It pairs well with pretty much anything, especially if you choose a
vodka
with no inherent flavour", says Shatbhi Basu, Beverage Consultant and Director of STIR Academy of Bartending. By definition, vodka is a neutral spirit without any distinct character and it goes down easy (which often results in ordering another round of Cosmopolitans). Vikram Pal, PCO's Head Bartender says, "It's really simple to make cocktails with vodka since it is neutral in flavour. As a
liquor
, it works really well in refreshing summer cocktails. At PCO, I've created a new 'Made in India' cocktail with mint, cucumber, sugar and
lime
in equal quantities, plus a double shot (60 ml) of vodka. You can serve the concoction over crushed ice in a
martini
glass or on the rocks".Vodka is made by the distillation of fermented cereal grains or
otatoes
, some modern brands use other substances, such as fruits or
sugar
.Vodka is traditionally drunk neat and usually served chilled. It's supreme mixability has made it the base for some of the world's favourite cocktails such as the vodka martini, Cosmopolitan, vodka tonic and Bloody Mary.There are countless recipes for vodka cocktails, and this list attempts to showcase a few of the best ones. "The reason I like using vodka as a base spirit in most cocktails is because it allow us to highlight the delicate
flavours
of the ingredients used", says Nitin Tiwari, Head Mixologist at Ek Bar, Delhi. "If possible, keep vodka
cold
at all times. Just pop the bottle in the freezer for 10 minutes or so if you have space. It really makes the drink taste better", recommends Shatbhi Basu, STIR Academy of Bartending.Here are our 10 best vodka cocktail recipes, when you're in the mood to step up your drinking game.
1. Moscow Mule
Recipe by Mixologist Shatbhi Basu
Refreshing and crisp, this elixir will be your new go-to cocktail.Ingredients:
45 ml vodka
15 ml lime juice
30 ml Ginger Lime Cordial
2 wedges of lime
7Up/Sprite &
soda
to topMethod:
Pour vodka, lime juice,
ginger
lime cordial in a copper mug full of ice. Top it off with half soda, half 7 up or sprite. Stir and garnish with a cucumber stick and fresh mint.
2. Indian Summer (Mango Cocktail)
Recipe by Chef Jason Mendonsa, Blue Frog, Mumbai
Having a party at home? Be your own bartender and whip up Blue Frog's smashing drink with
mangoes
, lime juice and fresh mint leaves.
3. Classic Dry Martini
Recipe by Mixologist Shatbhi Basu
"Shaken, not stirred". That's how James Bond demands his vodka martini, as do we. Note: Make sure the vodka you're using is chilled.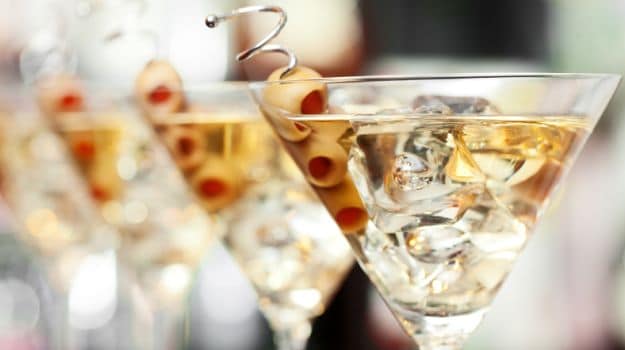 4. Bloody Mary
Recipe by Mixologist Shatbhi Basu
Heat up Sunday brunch with a spicy Bloody Mary. This spunky cocktail is a great companion for your boozy brunch, with the tang of
tomato
juice and zing of Tabasco and Worcestershire sauce.
. Aam Panna with Vodka
Recipe by Chef Prem K Pogakula, Executive Sous Chef The Imperial, New Delhi
Nothing screams summer quite like this tangy cooler. Spike it with vodka and voila!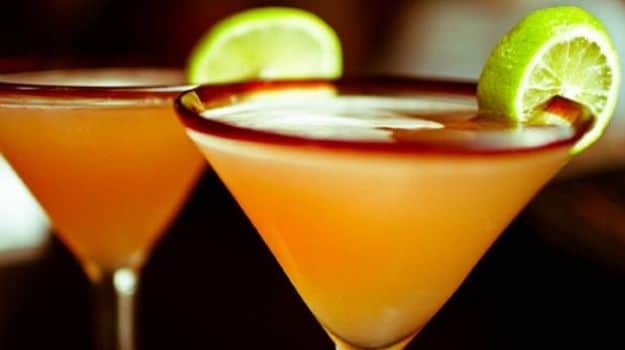 6. Cosmopolitan
Recipe by Mixologist Shatbhi Basu
Channel your Sex and the City-loving self and sip this perfect concoction. You'll be surprised how easy it is to make it at home with a handful of ingredients like
cranberry juice
, lime and vodka.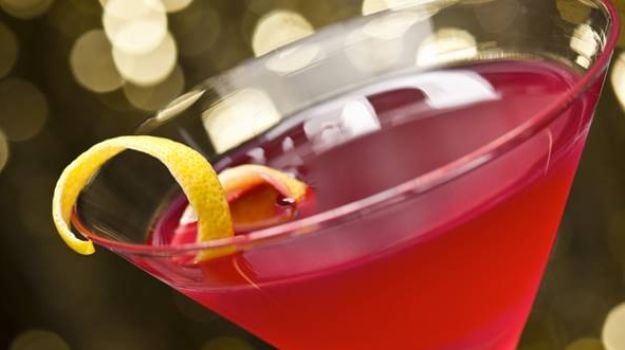 7. Yellow Scorpion
Recipe by Mixologist Shatbhi Basu
Shake vodka,
pineapple
juice and aniseed with lime and sugar to make this gorgeous cocktail. Note: Top it off with freshly ground anise before serving.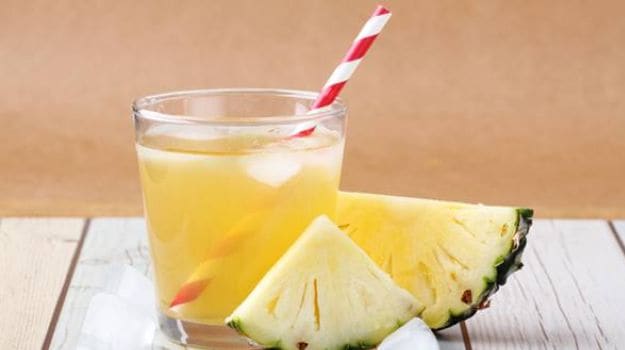 8. Monkey Bar's Maanga
Recipe by Monkey Bar, Vasant Kunj, Delhi
A tangy mix of vodka, aam panna, sweet lime, cumin and salt that is refreshing and addictive at the same time.Ingredients:
60 ml vodka
90 ml freshly squeezed sweet lime juice
45 ml raw mango squash
1 raw mango slice, to garnish
1 cup cubed iceMethod:
1. Add the vodka, sweet lime juice and raw mango squash into a cocktail shaker with ice cubes.
2. Shake well and pour into a
nutella
jar or glass of your choice.
3. Garnish with a slice of raw mango.
9. High Ultra Lounge's Constellation
Recipe by High Ultra Lounge, Bengaluru
Ingredients:
30 ml Gin
30 ml Voda
15 ml elderflower monin
10 ml lime juiceMethod:
Shake all the ingredients and strain into a long glass with baby daisy flowers.
10. Medusa from Greece
Recipe by Mixologist Nitin Tewari, FLYP @ MTV, Connaught Place
Bye bye vodka tonics! Hello Medusa.Ingredients:
60 ml Vodka
20 ml Lime juice
4 slices of Fresh cucumber
90 ml
Apple
Juice
3 sprig Fennel
4 sprig
Coriander
leaves Method:
Shake vodka, lime juice and apple juice. The add cucumber, fennel and garnish with fresh coriander leaves. Serve chilled in a ceramic stone glass, if available.