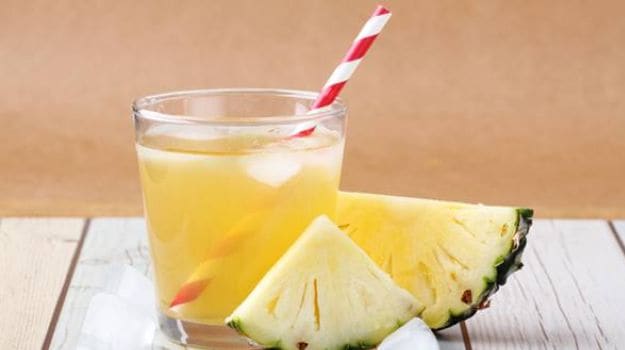 8. Monkey Bar's Maanga
Recipe by Monkey Bar, Vasant Kunj, Delhi
A tangy mix of vodka, aam panna, sweet lime, cumin and salt that is refreshing and addictive at the same time.
Ingredients:
60 ml vodka
90 ml freshly squeezed sweet lime juice
45 ml raw mango squash
1 raw mango slice, to garnish
1 cup cubed ice
Method:
1. Add the vodka, sweet lime juice and raw mango squash into a cocktail shaker with ice cubes.
2. Shake well and pour into a
nutella
jar or glass of your choice.
3. Garnish with a slice of raw mango.
9. High Ultra Lounge's Constellation
Recipe by High Ultra Lounge, Bengaluru
Ingredients:
30 ml Gin
30 ml Voda
15 ml elderflower monin
10 ml lime juice
Method:
Shake all the ingredients and strain into a long glass with baby daisy flowers.