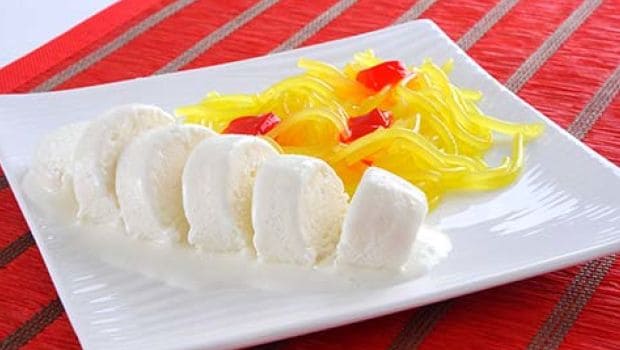 falooda lying on a bed of chilled and creamy kulfi on a super-sunny day is above all. Falooda and summers are synonymous with each other. This one Indian dessert is sure to keep you hooked for long, as it is not only pleasing to the palate but to the eyes as well. If you happen to be a falooda lover, who is always in quest of best falooda in town, then refer to this ultimate guide and indulge in the delight. Read on to know more about them.

Giani's Di Hatti

One of the oldest shops in Chandni Chowk to serve kulfi faloodas, Giani's Di Hatti is the go-to spot for any falooda lover! If you ever happen to be in Chandni Chowk, do give this place a try! The rabri kulfi falooda here is served in huge glasses that are enough to fulfil your falooda cravings. Loaded with generous amounts of rabri, a plate of falooda here is humbly priced and won't burn a hole in your pocket.Where: 651/52, Church Mission Road, Fatehpuri, Chandni Chowk, New Delhi

(Also Read: 5 Yummy Desserts That Have Now Become Too Mainstream )



Roshan Di Kulfi

If you are not yet familiar with this famous eatery, then you're surely missing on a lot of great stuff! From pan kulfi falooda to chocolate Oreo kulfi, this place has it all. They even offer a sugar-free version of the heavenly delight, so you can always ask for one! One of the special highlights here is the mango kulfi falooda, which makes its appearance only in the summer months!

Where: 2816, Ajmal Khan Road, Karol Bagh, New Delhi


Moets Kulfi Kiosk

This quaint little eatery churns out some excellent varieties of falooda. This summer special delight is tailor-made to drive the heat wave away. What makes this place stand out from the others is that it is available late till midnight. So all you night owls out there, it's time to rejoice as this is the perfect go-to place for your odd hour falooda cravings!

Where: Restaurant Complex, 50 Defence Colony, New Delhi-24


Kuremal Mohanlal Kulfiwale

When it comes to fruit-infused kulfis, this place is the best of the entire lot! Their stuffed mango kulfi is an absolute must try. If you're not fond of mangoes, then you can go for other fruit-infused kulfis as well, like apple, orange and pomegranate.

Where: 526, Kucha Pati Ram, Bazar Sita Ram, Near Chawri Bazar Metro Station, Chawri Bazar, New Delhi

(Also Read: The Story of Falooda: A Drink or Dessert? )



Krishna Di Kulfi

An evening at Pandara road calls for a visit to the very famous Krishna Di Kulfi! Apart from their regular kesar kulfi falooda, this place boasts of more than 20 other flavours as well. The copious amounts of falooda they put in the plate is sure to be a paradise for any falooda lover.

Where: Shop 7, Pandara Road Market, New Delhi-03

(Also Read: 5 Best Kulfi Recipes )


So, make the most of these falooda places and indulge in your favourite delight!


It's that time of the year again! Come summers, temperatures begin to soar high. Hot and sultry summer days are finally here, and so is the time to indulge in thirst-quenching delights. The joy of gorging on rose-flavoured
About Deeksha SarinAn eccentric foodie and a die-hard falooda lover, Deeksha loves riding scooty in search of good street food! A piping hot cup of adrak wali chai can make her day bright and shiny!