Kulfi Recipes- Who doesn't love desserts? Especially, when it a creamy concoction that is delicately fragrant and frozen. One of the most loved Indian desserts, kulfi is known to have originated during the Mughal Empire in 16th century. It is believed that in the royal kitchens, kulfi was made using ice that was sourced from the Himalayas.You may have considered it to be a close cousin of ice cream, but that's just not the case. Ice creams are made with an egg custard base with added cream, while kulfi traditionally has one primary ingredient – full fat milk that has to be boiled for hours to adorn a silky, caramelized flavour. Simmering it continuously for long hours lends the distinct flavour and the irresistible smooth texture that has had us hooked to this delight. Milk is simmered over low flame, till it is reduced by two-thirds and becomes thick like rabri. This semi-condensed mix is poured into moulds or kulhars that are then frozen in ice. The secret to this lovely dessert is the right amount of caramelization of milk. The process may require patience but the results are well worth.(How to Make Ice Cream at Home: An Easy, Foolproof Recipe)

Master the art of making Kulfi | Tips and Tricks to prepare Kulfi
If you don't want to be slaving over the stove you can use a cheat recipe with condensed milk instead. But some would like to go the traditional way not comprising on the rich creaminess and gorgeous caramel flavour. Here are some things that you must keep in mind for best results, always.(
10 Best Indian Desserts
)1. Sometimes to cut short the time people may use cornstarch/cornflour, ground up white rice or unflavored gelatin to thicken the milk. Some may also add mava or khoya to enhance the intensity of the flavours.2. The more sugar you add, the softer kulfi will be when frozen.3. For simmering the milk, use a wide pot with a large surface area to hasten the process.4. While boiling the milk, keep stirring it frequently else it will burn. Sugar helps in scalding down.5. When you freeze the
kulfi
, it will expand so leave some space in the mould.6. Experiment with fruity and nutty flavours. You can use
lychee
, paan,
mango
, dry fruits like almonds and pistachios and spices like cardamom and saffron. Adding just a pinch of salt can help balance the flavours.7. Cool the mixture before you pour it into moulds. Also, you can place the mixture in the refrigerator for about two hours so as to avoid the formation of ice crystals on freezing.8. You can use disposable paper cups or stainless steel glasses as moulds if you don't find the original ones. Insert the sticks only when the kulfi is semi-frozen. If you're using flat moulds, use aluminium foil to keeps the sticks in place.(
How to Make the Perfect Kulfi
)

Recreate the classic creaminess at home as we bring you our best kulfi recipes. Try this delightful Indian dessert and you can thank us later.
This one's a seasonal delight. Use fresh, sweet mangoes for a burst of flavour. This recipe used condensed milk, so you cut down on time and labour.(10 Best Mango Recipes)
Sinfully rich and creamy.(Why Mango is Good for You!)
Three unconventional flavours that everyone will love you for - kaju katli, guava and lassi. Flavoured kulfis are trendy and great to show off some culinary moves and impress your guests.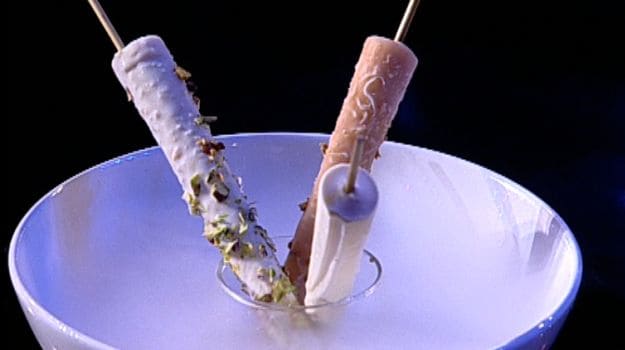 Three kulfi flavours come together for one superb dessert.
A mix of condensed milk and cream to skip the lengthy process and save. Use this recipe if you want to treat your friends with a quick serving of kulfi. Add some toasted almonds and pistachios for the crunch.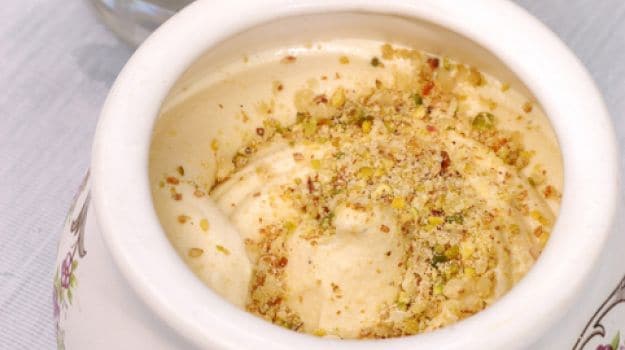 Served in a matki, this kulfi would be a delight to serve the guests at your next party.

The original recipe which uses full fat milk that is simmered till reduced. The traditional kulfi stands out due to the dense, creamy flavour.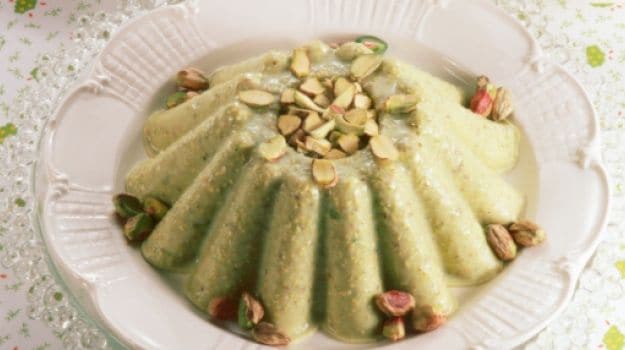 Flavoured with saffron, cardamom, pistachio and almonds, served chilled.
It's the season for fruity and fusion flavours. Not your usual fare, this modern version is made without milk and only three ingredients.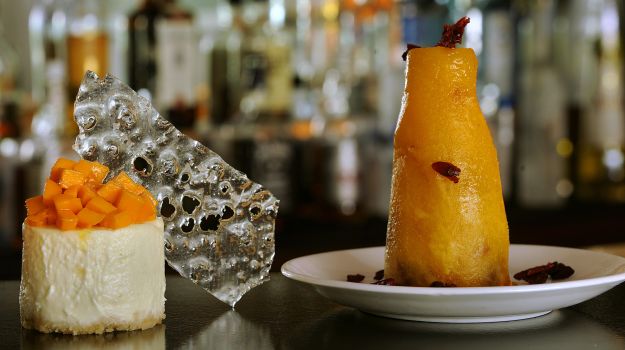 An easy summer dessert made with fresh mangoes, sweet cranberries and lime.
Goodness of saffron along with almonds, cashews and cardamom makes for this delectable kesar kulfi that you can easily prepare at home in no more than 40 minutes!
(Also Read What Makes Saffron the Most Expensive Spice in the World? )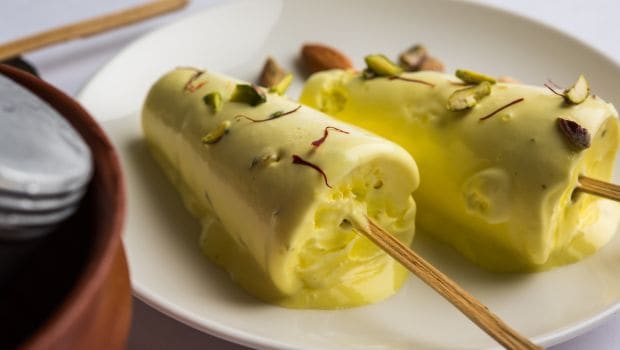 Perfect to relish on a sunny summer day.
Also see:
10 Incredible No-Bake Desserts
Why Free-Range Milk is Good for You
Do You Really Need to Drink Milk?