Summer Cocktails: Mango is the Flavour of the Season
IANS | Updated: June 17, 2015 11:02 IST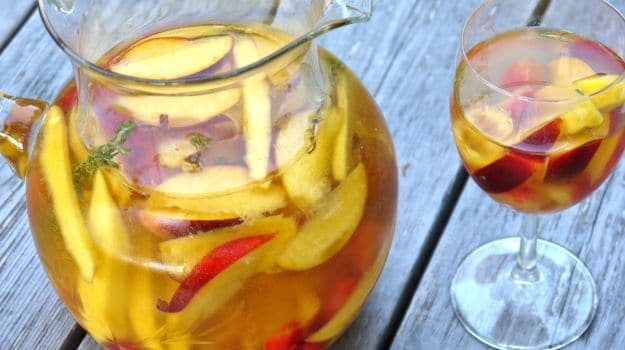 From juices to margaritas, mojitos and daiquiris, mango is being used in myriad forms -- sliced, cube, slushed or even frozen -- in refreshing summer cocktails served at pubs, bars and eateries. Mango-based drinks are turning into a centerpiece of summer sips lapped up by the young and old alike.

"From refreshing drinks to sweet tangy desserts, from the main course dishes to salads, mango makes up for each one. Being a seasonal fruit, it is also cost effective and provides ease in accessibility," said Vikrant Batra, owner of Cafe Delhi Heights.

(It's Time for Mango Mania)

In the scorching summer heat, these mango-based coolers, available between Rs.300 and Rs.550 on an average, are turning out to be one of the most refreshing ways to stay cool. "Be it the chilled mango-based cocktails or mouth-watering cuisine, it is the choice of many cafes, pubs, bars and restaurants to enhance their sales and also to elevate the experience," noted Sandip Chatterjee, food and beverage manager, Upper Deck Bar of Mumbai-based The Resort Hotel.

(10 Best Mango Recipes)

Mango is also a highly preferred fruit for drink lovers as it gets quite well with alcohol. The citric taste of the fruit gives out a refreshing feel, says Sanjay Kumar, executive chef of Delhi's Tex-Mex restaurant Rodeo. "Mango-based cocktails are very refreshing to beat the torrid heat, and yet it gives you a taste that is not overpowering at all. It is one of the most used ingredients to prepare any dish or beverage in the summer and the one that appeals to the customer the most," said Kumar.
Rodeo, in fact, has launched a special Mango menu and are serving special cocktails like Mango Margarita and Mango Daiquiri at just Rs.395 exclusive of taxes.

(How to Make the Perfect Mango Lassi)

There's also a Cafe Immigrant, which has a Thai lemongrass and mango chaas, spiked with vodka. "The lemongrass keeps the guests refreshed as well as mango keeps the tantalizing fruity flavor," said Umesh Kapoor, consultant chef, Cafe Immigrant.

Yasheel and Sourav, co-owners of south Delhi's Pamphilos Kitchen and Bar, which stirs up Mango Sangria, Mango Kentucky, Mexican Cocktail Mango Agua Fresca and Mango Martini, explained that "when used in its raw form, a mango cocktail is light and refreshing. It's for those who like their drinks with a fair bit of tang. On the other hand, using the ripened variety leads to drinks that are smoother and creamier in texture, with the overarching flavor of sweetness."

(Make Your Own Mango Bubble Tea)

In India, each state boasts of different varieties of mangoes -- Alphonsos, Chausa, Langda and Dasheri -- and each lends a unique flavor. "From the Dasheri to the Langda, all have an individual hint of flavour to it. It is a delight to serve what customers want in such a rich fashion. It sounds like a festival in itself," said Ashish Singh, executive chef, Cafe Terminus1.

According to Manoj Pawar, bar captain of West Delhi-based Sufiaana, the drinks are seemingly more popular among ladies, who prefer the sweet and tingling taste of ripe mangoes .

Apart from the flavor, the king of the fruit has a lot of health benefits too. "The sweet, juicy tropical fruit adds versatility to any dish in addition to many health benefits such as lowering cholesterol, aiding digestion and nourishing skin and hair," explained Jason Mendonsa, assistant bar manager, blueFROG.

(Why Mango is Good for You)