Summers are in full swing. It's time we must make a few changes to our diet. Adding seasonal foods and some summer drinks to our diet is one of the things that we can do. Talking about drinks, there are a plethora of interesting summer coolers that you can make at home to keep yourself hydrated and energised during these hot summer days. The perfect summer coolers like milkshakes are not just delicious but are also quite nutritious too. And the best part is that you can play a bit with ingredients to make this healthy drink even more interesting and nutritious. From chocolates to nuts, to ice-cream and to dry fruits - there are options galore to try.


Milkshakes are not just healthy and delicious, but are also quick to make. If you are pressed for time in morning or not in a mood to make a wholesome breakfast, simply put together milk and your favourite fruit or veggies and blend together! You can even add some chia seeds, flaxseeds or oats to up the nutritional value. But you know what can be even more fulfilling? A creamier, nuttier milkshake packed with the goodness of almonds!


(Also Read: 10 Best Milkshake Recipes To Try At Home)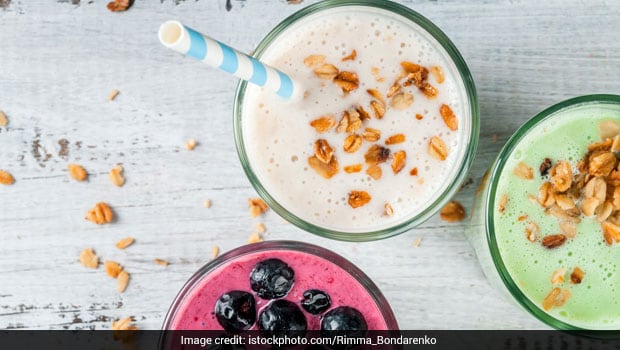 We've got a stellar almond and saffron milkshake that can be your go-to milkshake recipe when you need a wholesome quick fix for instant energy.


The recipe has the goodness of ground almonds, walnuts and flaxseeds blended with milk, honey and saffron, and served chilled. You can top it with leftover ground almonds and saffron strands with ice and do away with summer heat.


Saffron, since ages, is known to have various health benefitting properties, including boosting immunity. On the other hand, almonds when included in shakes and smoothies automatically take the taste quotient a notch up. Besides, they are a powerhouse of essentials vitamins, minerals and nutrients that our bodies need to function properly. Do we need any more reasons to try this goodness of a milkshake?


Find the recipe of almond and saffron milkshake here.


Try at home and let us know your experience in the comments section below.
About Aanchal MathurAanchal doesn't share food. A cake in her vicinity is sure to disappear in a record time of 10 seconds. Besides loading up on sugar, she loves bingeing on FRIENDS with a plate of momos. Most likely to find her soulmate on a food app.