Milkshake Recipes: In the blazing heat during the summer season, most of us don't usually feel like eating a lot and instead, load up on icy cool beverages that fill us up and help us stay hydrated. One of the most popular beverages to binge on during this season is the good old milkshake. Chilled, delectable, filling and loaded with health benefits of milk, shakes are the easiest option to prepare during the peak summers. Are you the person who orders the shake first before the meal at a restaurant? Do you keep searching for the best milkshakes in town? And, do you also feel that this easy and comforting beverage is way too underrated? Welcome to the club!


Milkshakes are dairy based beverages, which are most commonly prepared using fruits, ice cream and flavourful syrups. They are yummy delights that can be topped with everything - from crunchy, chopped dry fruits to whipped cream or fruits. Many of us often confuse milkshakes with smoothies; while both of them are perfect to load up in summers, there is quite a difference between the two. Smoothies are a luscious blend of yogurt with fruits, seeds and nuts, with an optional hint of sugar. They can be consumed as a whole meal since they are loaded with all the essential nutrients required by our body. While milkshakes are considered healthy, they are quite rich sugar content. To overcome this, you can always prepare your milkshakes without sugar or replace it with jaggery or honey.


Besides the usual chocolate or banana milkshakes, there are a host of other flavourful milkshake recipes that you can easily prepare at home. Milkshake is a great way to pour that essential glass of milk everyday down your kid's throat for the nutrients that milk provides. It comes loaded with a host of nutrients like protein, calcium, vitamin A, B1, B2, B12 and D, which are extremely vital for the development and growth of our body. Let's look at some of the delicious milkshakes that we have for you here.
Here Are 7 Best Milkshake Recipes To Prepare At Home During Summers:
This has to be the kids' favourite! Too delicious to resist, this chocolate milkshake recipe is the perfect concoction of cocoa, hazelnut, cream and milk. Blended well and garnished with nuts and chocolate shavings, chocolate hazelnut milkshake is the perfect balance of taste and health.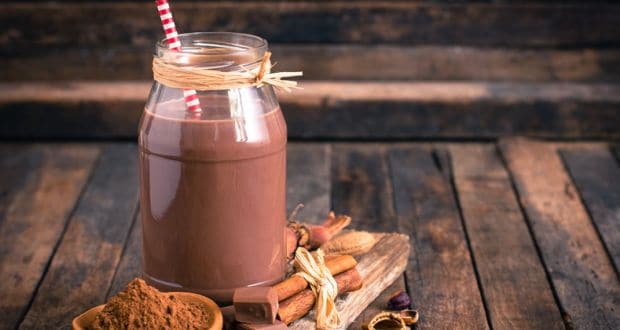 Chocolate Milkshake Recipes: A creamy concoction with flavours of chocolate, cocoa powder and hazelnut.​
A creamy gem of a milkshake with a hint of coffee! Red velvet milkshake has vanilla ice cream blended to perfection with a shot of espresso and ice cubes and further blended with half red velvet muffin. Topped with whipped cream and red velvet muffin crumbs, this dreamy milkshake can be made in a matter of few minutes and with minimal ingredients!


(Also Read: 8 Best Milkshake Places in Delhi)
Milkshake Recipes:
Everyone's favourite red velvet comes in a milkshake with a hint of coffee! Isn't it the best thing ever?
A wonderful way to load up on the heart-friendly nut! Pistachios (pista) are known to be rich in antioxidants, besides boosting the immune system. Here is a milkshake recipe packed with pista and blended to perfection with milk and sugar in a super easy and quick way. You can easily prepare this at home or pack it for work and rejuvenate in the middle of the day.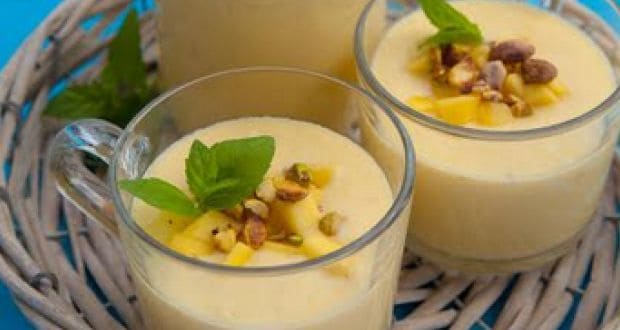 Milkshake Recipes: Beautiful to look at and yummy to taste this pistachio milkshake is sure to win hearts.
Yes, you read that right! Musk melons are not used just for those refreshing juices or smoothies, but also for milkshakes! Delectable cream and a spoonful of vanilla essence blended well with milk, and topped with an inviting scoop of vanilla ice cream - musk melon milkshake makes for an ideal summer beverage to prepare for your next Sunday brunch!
Milkshake Recipes: Musk melon merged in with milk, cream and vanilla essence, topped off with ice cream.
Just four ingredients and about five minutes of time, and you'll have a nutritious yet absolutely delicious milkshake to relish at home! Blend in dates and milk together, add in some sugar along with ice and voila! You have the perfect summer drink ready. This is simply the best milkshake recipe to fill you up for a long time.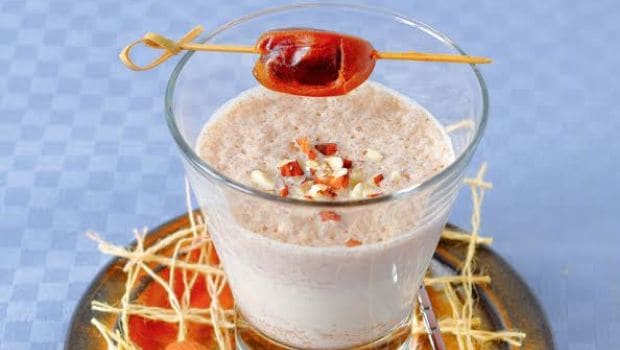 Milkshake Recipes: Milk kicked with a generous helping of dates.
Packed with the goodness of both bananas and milk, this banana milkshake recipe has simply got it all. From being super easy and quick, to being absolutely delectable, thick, fulfilling and healthy; banana milkshake is a great option to prepare at home. With high fibre content along with essential vitamins and minerals, it is perfect for growing children as well.


(Also Read: 13 Delicious Banana Recipes)
Banana
Milkshake Recipes: Along with a delicious taste this recipe of milkshake provides great amount of health benefits.
A heavenly milkshake recipe with the goodness of deep red strawberries! Strawberries are pureed with milk and sugar, and thickened with the addition of ice cream, to make a perfect pink shake. Strawberry milkshake is loved by kids and adults alike.
Fruit Milkshake Recipes: Strawberries, strawberry ice-cream and milk blend together to reach a pink perfection.
This decadent chai milkshake is an innovative drink that brings together the goodness of tea leaf, honey and cinnamon with nutty pistachios and decadent whipped cream and vanilla ice cream.
A quick, easy and delicious banana shake that comes with distinct flavours of immunity-boosting spices such as cinnamon and cloves.
Rejuvenate your body with these divine milkshake recipes that can be easily made at home, and let us know your favourite one in the comments section below.
About Aanchal MathurAanchal doesn't share food. A cake in her vicinity is sure to disappear in a record time of 10 seconds. Besides loading up on sugar, she loves bingeing on FRIENDS with a plate of momos. Most likely to find her soulmate on a food app.