Mornings are not everyone's preferred time of the day. Between snoozing and running late for work, who really has the time to slog for a wholesome breakfast? While
savo
is largely frowned upon, eating junk for the first meal of the day is an equally heinous crime in the world of nutrition. If you usually find yourself dithering over breakfast ideas, we bet you must have not looked hard into the world of wholesome Indian breakfast. The culinary expanse of this country envelopes nutritious breakfast options. These are quick to put together, yummy on the palate and promise good health. The humble
chila
is one such item of the same world.
What makes chila such a well-loved breakfast option is its versatility. The final output can be a product of a range of ingredients and sumptuous fillings. There are just so many options to try and much room for experimentation. From a die-heart foodie to the finicky calorie-counter, this single food item has the ability to please all alike. If the idea of waking up to fluffy, delectable chilas make you go 'yumm' and all excited, we suggest that you give the art of making one a serious thought. While cooking a chila gets as easier as it can, few thumb rules and tips can go a long way in ensuring that your breakfast is nothing short of a dream. Also, the new-age chila and its popularity have gone beyond breakfast time, invading the lunch menu and evening snacking for most busy professionals.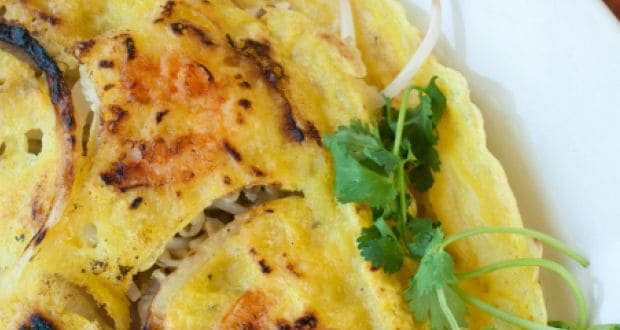 The Base
Move over moong dal and besan already! The new-age chila is a product of just about anything that can be worked into a batter. From ragi, jowar, bajra, quinoa, amaranth to a mix of other flours that can be used to prepare the batter. Dunk in ingredients of your choice, fresh veggies, flavourful seasonings and even chunky nuts and seeds to add a delectable twist to your chila.
The Stuffing
As mentioned earlier, there is no limit to the extent to which you can go on experimenting with your chila. Ditch traditional paneer stuffing and move on to other options like potatoes, sweet potatoes and even more exciting ones involving minced meat, sausages, fish, eggs and what not.
Tips That'll Come Handy
- Chila usually requires less oil, however, you would still want to use a non-stick to avoid any unnecessary burning or charring. The amount of oil used also depends on the type of flour you are using in the batter and how coarse it gets on cooking.
- Do not pour batter over an extremely hot pan; you won't have enough time to spread the batter properly. Always begin with low flame and go up to medium flame while cooking and then back to slow.
- Consider soaking dals at least for 6 hours before pureeing and prepping for the batter.
- You can try adding an egg white to the batter for fluffier, smoother result.
- Team you chila with a range of dips, sauces and chutneys. You can also try softened butter, white butter, a variety of pickles, murabbas, etc along with chilas.
- Mix your ingredients and whisk the batter well to avoid any lump formation.
- You can try sieving your base flour to get smoother batter.
Just before you let loose the reigns of experimentation and go wild with different flours, flavours and stuffing, let us get you to perfect a couple of classics in the world of savoury Indian pancakes. Once you have mastered these two basic recipes, arriving at newer, exciting variations will just be a cakewalk.
Moong dal chila: The goodness of moong dal is worked into a quick savoury pancake. This one comes laced with mushrooms and paneer.
Besan Chila: Besan is excellent for digestion and can easily be worked into sumptuous chilas. This recipe takes just about 30 minutes and some of your regular ingredients.
"Chilas are great for breakfast. So much of variety can be introduced to your meal. Ingredients like moong dal and besan are packed with protein and are low fat as well. When you spruce it up with veggies and other fillings like paneer or mushroom, you're getting additional nutrients," noted Dr. Rupali Datta, Chief Clinical Nutritionist, Fortis Escorts, New Delhi.