5 Best Restaurants in Jodhpur
Plavaneeta Borah, NDTV | Updated: July 14, 2017 12:18 IST
If one were to pick that one thing that stands out in the blue city, besides the magnificent fort and royal palace, it will definitely be the generous serving of desi ghee in almost all the dishes. Rajasthani cuisine has a unique charm to it. It is interesting to see how a state, where water is so precious, tactfully uses locally available ingredients to create some lip-smacking dishes. Dairy products such as ghee and milk therefore form the basis of most preparations, and when teamed with spices, the dishes transform into something extraordinary – rich, delicious, and brimming with flavour.

(The World on a Plate: 8 Must-Visit Restaurants in Chennai)

For a food enthusiast, there is plenty to gorge on in Jodhpur. The vegetarian fare is what it is renowned for, especially the elaborate thalis that showcase a number of delightful preparations – bajra roti, kadhi, ker sangri, gatta curry, dal bati churma, farsan, sogara, dal, paneer, Marwari pulao, chutney, mukhwas, etc. You do need to have a good amount of time or a bottomless pit to savour these dishes to your heart's content.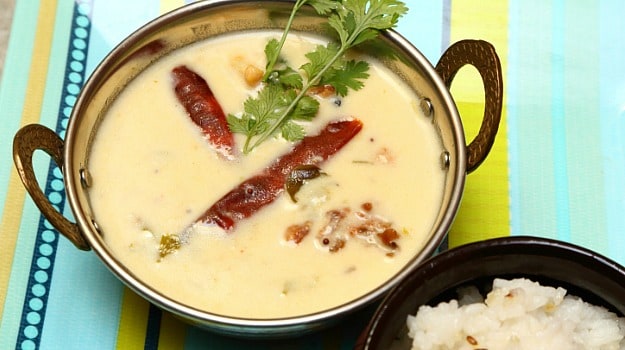 (The Hottest Food Trucks in Delhi/NCR Right Now)
Then there are the local snacks – samosa, kachori and Mirchi Bada. Nothing like it! Walk past a street and chances are that the tempting smell of freshly made kachoris is going to catch you midway. You will find yourself choosing through the different kinds – Mawa Kachori, Pyaaz Kachori, Plain Kachori, and the like. Team them with a cup of masala chai and that is pure bliss.

And if all these treats have got you thinking that it is no place for meat lovers, you are in for a big surprise. The famous mutton dish Lal Maas will have you hitting the roof with the high spice level yet making it hard to resist biting into the tender, slow cooked meat. Red as blood, it is best teamed with crisp Tandoori Rotis laden with ghee, or if you want to go a step further in indulgence, call for Warqi Parathas that are actually made with ghee. Then there are other divine preparations to look out for – Jungli Maas, Khad Khargosh (rabbit), Bater (quail) Roast, among others.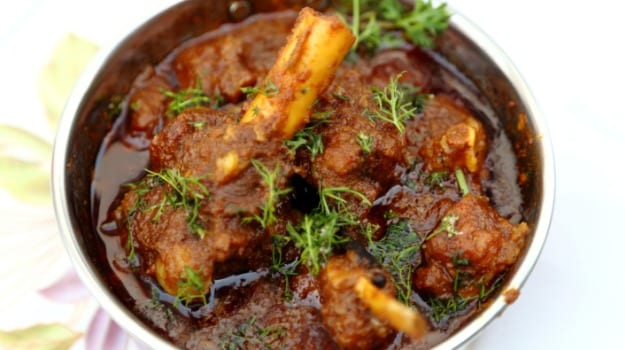 Coming to the sweets, you will be spoilt for choice again. Rajasthani folks take their sweets seriously and are known for balushahi, julan jamuns, malpua, ghevar, churma, besan chakki, makhan bada, imarti, jhajariya – you name it!

(Independence Day Special: 10 Restaurants in India Celebrating Freedom with Food)

If you are visiting Jodhpur for the weekend and would like to taste the local cuisine and enjoy the pulse of the city, here are 5 restaurants that are sure to satisfy you –

1. Shandar Sweet Home

Compared to the grandeur that is synonymous to Jodhpur, this quaint eatery comes as a shocker. But what it fails to impress in terms of ambience, it makes up for it through its humble dishes – delicious to the core. Point to remember: every dish is made in pure ghee. They have a limited selection of dishes, including some interesting ones like Gulab Jamun ki Sabji. Must-tries include Gatta Curry, Dahi Vada and Lahsun Dal.

Near Mahatma Gandhi Hospital, Jalori Bari Road

(The City of Nawabs: An Extravagant Iftar Trail in Lucknow)

2. Gypsy

Thronged by locals and tourists alike, this restaurant is known for the grand Rajasthani thali that it has on offer. Comprising 29 dishes, it is fit for the kings. Make sure you go with a huge appetite to enjoy the local regional dishes, lovingly cooked in myriad flavours. What stood out for us was the Dal Bati Churma and the Balushahi.

689, 9th C Road, Sardarpura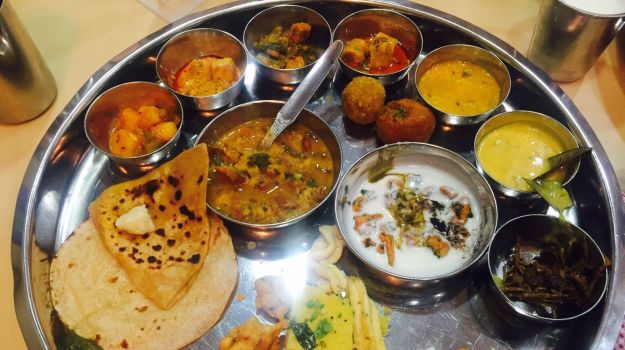 (Coming Soon: 10 Restaurants in Delhi Launching Near You)

3. Hanwant Mahal

Being in the royal city definitely calls for some pampering. And this restaurant offers a beautiful rooftop setting with stunning view of the palace, backed by delicious dishes to elevate the entire experience. It is secluded from the hustle bustle of the city, and very popular with the locals. So it's best to make a reservation beforehand. You can opt for the royal thali or choose from their interesting menu with local favourites like Lal Maas, Bater, Gatta Curry, Ker Sangri, etc. An absolute must is the Gulab Jamun.

The Umaid Hills, Circuit House Road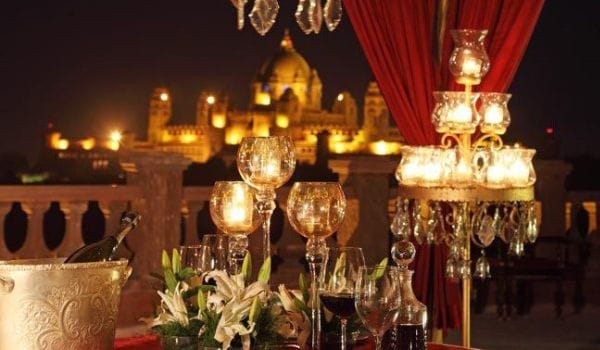 (Feasting in Kolkata: 7 Restaurants Worth Visiting)

4. Indique

Perched on the rooftop of Pal Haveli, this candle-lit restaurant offers a breath-taking view of the Mehrangarh Fort. You also get to catch a glimpse of other popular tourist attractions such as the Umaid Bhawan Palace, Clock Tower and Jaswant Thada. Make reservations beforehand to get a table overlooking the fort – that's the best spot. Let you hair down and pick from their long list of cocktails. Though the menu offers a wide selection of dishes, ranging from Indian to Chinese and Continental, their kebabs and thalis are most recommended by the locals.

Pal Haveli, Gulab Sagar

(The Foodie Extravagance: 10 Restaurants in Pondicherry You Must Visit)

5. Janta Sweet Home

With multiple outlets across the city, this eatery is known for its kachori, samosa, balushahi, rabdi laddu, and other quick snacks. They also have fast food and juice counters. Other than these, you can also pack namkins, khakre, papad, pickles, etc. The Onion Kachori here is to die-for and the Mawa Kachori is definitely worth a try (the kachori is palm-sized and comes doused in sugar syrup).

(Jazzing it up: Indian Restaurants that Serve Contemporary Food with a Twist)