Tender little cakes, topped with divine cream
frosting
and sprinklers! Cupcakes are indeed the kind of stuff that sweet dreams are made of. Let's admit it, there is nothing in this world that cannot be cured by cute little cupcakes. Pink, purple, red - the many different coloured frostings over the freshly baked
cake
can make us forget our problems in a jiffy. But has it ever occurred to you that you may have been eating the sugary delight in the wrong way! Why would it though, when the first impulse is to just gobble in one go? But hear it out, you cupcake lovers! There is indeed a 'way' to bite into this sweet delight, and you must know about it to make our experience even more enjoyable.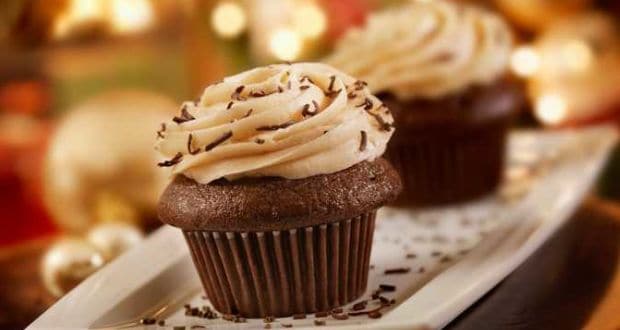 Cupcakes were first recorded in an American cookbook in 18th century
Also called the fairy cake or patty cake, the lovely sweet-treat dates back to 18th century America, when a recipe for "a light cake to bake in small cups" was written in American Cookery by Amelia Simmons and since then these dainty cakes have been spreading joy and cheer across the globe.
How much do we love our freshly
baked cupcakes
and how we hate when the frosting makes it messy and spills everywhere (read: nose, cheeks, hair) than where it should be (inside our mouth). Here's a tip: twist off the bottom of the cake, invert the half with the frosting and place it on the other half, making it your own cupcake sandwich and eat away. This way you get to enjoy the yummy frosting with every bite of the cake too.
You must be wondering why would anyone try to disturb the
lovely frosting sitting
on the cake by breaking the cake into half? But we are sure, whoever came up with the idea was only a fellow cupcake lover and was only trying to suggest a way to enjoy the treat better.
So, if you have ever wondered why cupcakes are so pretty to look at yet so difficult to eat? Here's a tip that may save your day. And those who don't like the idea, may continue enjoying the treat as they have always been and let not a 'technique' come in the way.
Here's wishing that we all get to dig into many delicious cupcakes in the days to come!
About Sushmita SenguptaSharing a strong penchant for food, Sushmita loves all things good, cheesy and greasy. Her other favourite pastime activities other than discussing food includes, reading, watching movies and binge-watching TV shows.