Weight loss is a journey that takes time, patience and dedication to achieve. When it comes to weight loss, there is no single approach that fits everyone. Sometimes, even with a diet and exercise, it can be quite tough to shed kilos while at other times results can come much faster. Further, there is so much advice and tips being shared online that claim to help lose weight faster. Celebrity nutritionist Rujuta Diwekar has recently shared some common weight loss mistakes that we may be making. She posted a three-part video series that she observed from personal experience.
Here Are The Most Common Weight Loss Mistakes As Revealed By Celeb Nutritionist Rujuta Diwekar:
1. Don't make it only about your weight:

Celebrity nutritionist Rujuta Diwekar revealed that it was not just about a single metric of weight but about holistic health. This would include other factors like strength, stamina, flexibility, and even waist-to-hip ratio.


(Also Read: Celeb Nutritionist Rujuta Diwekar Shares Benefits Of Bel Sherbet For Summers)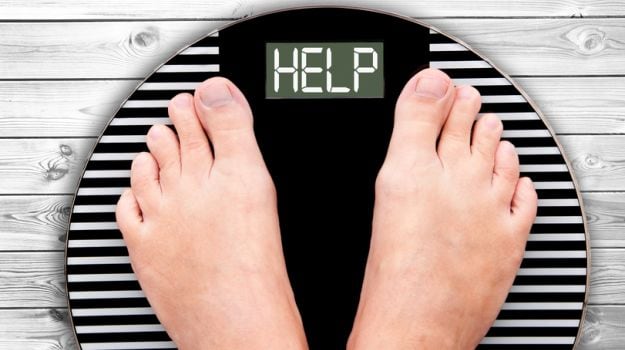 2. Don't compare this time to past experiences:

No two weight loss experiences can be the same. If you think that a diet worked for you in the past, it may not be suitable as per your present needs. A good diet is one that can accommodate uncertainties and factor in changes in your stress levels and appetite.



3. Don't blame yourself for lack of results:

When it comes to weight loss, it is never a good idea to take a result-based approach as per Rujuta Diwekar. We must always focus on every step and enjoy the journey. It is always a good idea to take at least three months to see the changes in your body.


(Also Read: 5 Common Weight Loss Mistakes After 5pm)
4. Don't be in a hurry to lose weight:

In the video; Rujuta Diwekar revealed that a quick weight loss is not sustainable in the long run. Losing around 10% of your body weight over a period of one year can be considered a healthy and sustainable weight loss.



5. Don't go overboard with exercise or use it as punishment:

Exercise is never meant to be overdone as compensation for a poor diet. Both exercise and diet must go hand-in-hand, as illustrated by a recent study too. Half an hour of exercise every day or one hour every alternate day is sufficient and this is a common weight loss mistake as per Diwekar.


(Also Read: Weight Loss: 5 Diet Tips For A Better Workout Session)
6. Don't undervalue the importance of sleep:

A common weight loss mistake is not getting enough sleep. When you put your body through a rigorous exercise regime, it is also equally important to allow time for rest and recovery. Healing through adequate sleep is the most important step for weight loss as per Rujuta Diwekar and also helps maintain good skin and hair.



7. Don't follow diet trends:

There are a plethora of fitness experts and gurus on social media offering advice for weight loss and what foods to avoid and consume. Rujuta advises not to ape these trends online blindly and instead follow the time-tested advice shared by our grandmothers.



8. Don't fix portion sizes:

"Appetite is a moving entity, respect that," said Rujuta Diwekar in her video. You can always choose to tweak your diet as per your appetite, mood, season, and physical activity even on a day-to-day basis. Also, eat mindfully and slowly to reap maximum benefits from your meal.


(Also Read: Tiny Portions Of Pasta At Kourtney Kardashian's Wedding Get Flak On Twitter)
9. Don't wait for others' approval:

At the end of the day, it is about how much progress you can make and only you can be the best judge for that. Don't wait for near and dear ones to validate your progress - everyone's weight loss journey is different.
Watch the full video by celebrity nutritionist Rujuta Diwekar here:
About Aditi AhujaAditi loves talking to and meeting like-minded foodies (especially the kind who like veg momos). Plus points if you get her bad jokes and sitcom references, or if you recommend a new place to eat at.