If there's one seafood that is loved by every seafood lover, it has to be fish. From snacks like fish and chips, and fish cutlets to lip-smacking curries and biryani, fish can be made in various ways. No matter how you eat fish, it is sure to leave a magical experience on the tastebuds. Besides being utterly delicious, fish is touted to be one of the healthiest animal proteins for humans. Whether you are controlling your blood pressure, and cholesterol or want to work on your eyesight, fish can be a rescue for all your health-related problems.


Also Read: 11 Best Baked Fish Recipes | Fish Recipes


If you are a seafood lover, just like we are, here, we bring you a few steamed fish recipes that are healthy, delicious and everything in between. The best part is that these steamed fish recipes can be the perfect options to add to your weight loss diet. Let's get started.
Here Are 5 Steamed Fish Recipes That You Must Try:
1. South Indian-Style Steamed Fish In Banana Leaves - Our Recommendation
If you are planning to prepare something interesting for your dinner, this recipe is worth trying. In this recipe, marinated fish is wrapped inside banana leaves and then it is steamed until perfection. Wondering how to go about it? Click here.
2. Thai Steamed Fish
With the aroma of lemongrass fused with fiery chillies, this steamed fish recipe will bring the streets of Thailand into your kitchen! Find the recipe here.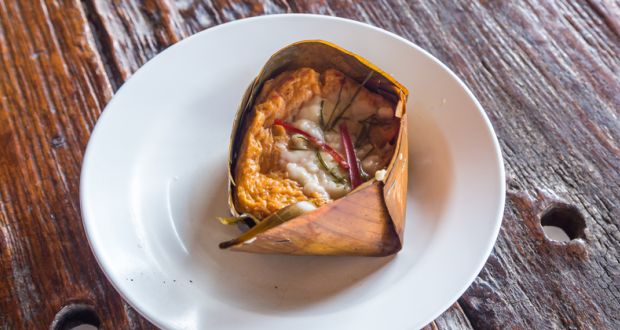 3. Fish in Green Masala
Next up, we bring you a recipe in which fish fillets are marinated in coriander and green chilli paste. The strong aroma of spices and coriander leaves with piquant green chilli flavour makes this recipe one-of-a-kind. Click here.
4. Bhetki Paturi (Bengali-Style Steamed Fish)
Bengalis and their love affair with fish need no recognition. Hence, this cuisine is laden with flavourful fish delicacies. One such delicacy is bhetki paturi. The word 'paturi' in the name comes from 'patta', meaning leaf. In this recipe, banana leaf is a dominant ingredient. Click here.
5. Nahm Jim Steamed
Last up we bring you another delicious recipe from Thai cuisine. For the unversed, Nahm Jim is Thai sauce which is served along with the fish. Learn how to make it, here.


Try out these recipes and let us know how they turned out in the comments below.