How we wish we could eat just anything that our heart desires. Our appetite hankers for creamy, cheesy meal every single time. But the irony is that all those mouth-watering foods fall flat on our tummy and add up fat, which is too stubborn to go. We have grown up devouring grilled cheese sandwich with layers of mayonnaise and cheese. While this sandwich always agreed with our palate but hardly made peace with our health. Are you also a grilled cheese sandwich fan? You'll agree how tempting it is. But, if you are watching your waistline, you might have to resist this heavenly treat. What if we told you that you can still enjoy a plateful of grilled sandwich bereft of any guilt?
Here's a great recipe of grilled sandwich that contains a lush, gooey filling without the help of mayonnaise or cheese. They are replaced with a much healthier food – hung curd. Curd is known to impart a multitude of health benefits, especially during summers. It is one of the few sources of probiotics, available around. Probiotics kill the bad bacteria in the body and iron out the digestion process. Curd is also known to build immunity, improve bone strength and boost skin health.


(Also Read: 6 Tips To Make The Perfect Sandwich)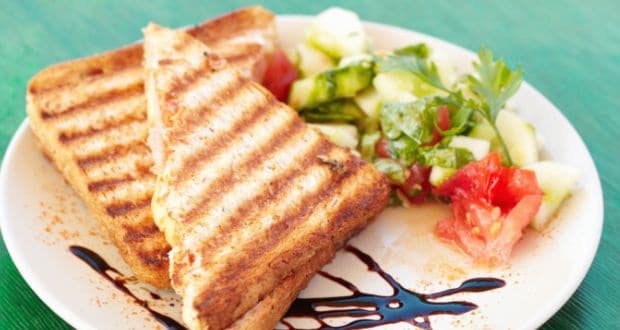 The tasty and healthy grilled sandwich made with healthy alternatives is a must-try
Hung curd is nothing but curd stripped of its water content. Place curd in a muslin cloth and tie it securely. Hang the cloth with curd for 2-3 hours or till all the water leaves the cloth. Squeeze out the remaining water and untie the cloth. The resultant will be a smooth, creamy paste which can easily pass off as regular cream or mayonnaise.
(Also Read : 8 Ways to Spruce Up Foods Using Hung Curd or Greek Yogurt)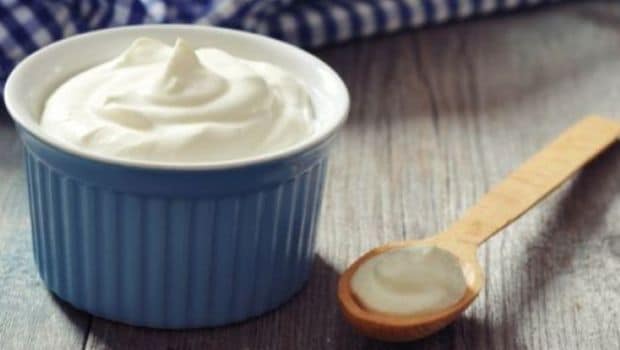 Hung curd is used while making the filling of this grilled sandwich
Here's how you can make grilled sandwich with curd –
Ingredients:


1 cup curd


Half carrot, grated


Half bell pepper, finely chopped


Half cup cabbage, finely chopped


1 onion, chopped


2 teaspoons ginger-garlic paste


Salt and black pepper to taste


Oregano or mixed herbs


Multigrain or wheat bread


Method Of Preparation:
Step 1 – In a bowl, mix together all the veggies, spices and curd. Mix well.


Step 2 – Spread the mixture on bread slices and cover them with other plain slices.


Sep 3 – Grease the griller with some butter and place the sandwich on it.


Step 4 – Let the sandwich grill till the outer crust of the breads turn brown.


Step 5 – Serve the sandwich with mint chutney or tomato sauce.


You can make your own healthy grilled sandwich with the vegetables of your choice. You can also add cheese to this sandwich, if you are eating on one of your cheat days. Either way, we assure you that you will not miss mayonnaise and will enjoy eating this yummy meal, guilt-free.


About Neha GroverLove for reading roused her writing instincts. Neha is guilty of having a deep-set fixation with anything caffeinated. When she is not pouring out her nest of thoughts onto the screen, you can see her reading while sipping on coffee.