Summers are here and it seems as if the temperatures are soaring with each passing day. However, with each passing day we can also see vegetable carts and markets filled with foods, veggies and herbs that are here to ensure we power through the scorching summers, without much hassle. Mint is one such herb, with is a summer staple in India. From our chutney,raita, salads to lemonades, pudina is one refreshing herb, that can instantly rejuvenate you after a long day at work. But did you know your favourite cooling herb has many types? The common resemblance and the local names may also make it confusing to distinguish one from the other. Take for instance peppermint and mint, both of them are often referred to as pudina in Hindi, which has often made many of us wonder the difference between the two.

For all of those, who have had a tough time thinking what distinguishes the two, we are here to help. Here's how mint is different from peppermint.

Mint

Mint is a generic term for 'mentha plant' family. Peppermint, orange mint, apple mint, spear mint and about 15 more such varieties belong to this family. Mint is one of the oldest herbs known to the mankind. In India too, mint is one of the widely cultivated herbs. It is a summer essential across several households. Besides kitchen, mint's medicinal and healing properties also make it one of the most favourite herbs. Each variety of mint has its own distinct flavour. One of the chief distinguishing features amongst the many varieties of mint is the constitution of menthol.

(Also Read:Pudina Chutney: What Makes The Mint Relish India's Summer Essential​)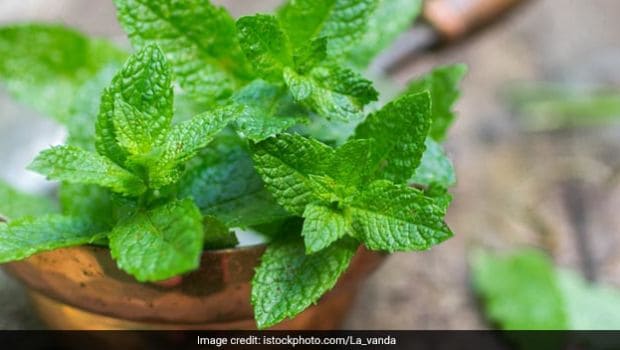 Mint is a generic term for 'mentha plant' family.

According to the book, 'Healing Foods' by DK Publishing, "Menthol, the active oil in mint is responsible for the anti-septic and anti-bacterial properties that make it a good choice for relieving indigestion, irritable bowel syndrome and soothing an upset stomach . Its adaptogenic properties can help balance body in whatever way is needed, so it can be both invigorating and mildly sedative. "

Peppermint

Peepermint is one of the varieties of mint herb which is added for its flavour and aroma to a number of preparations and products. You may have seen peppermint tablets, peppermint ice creams and peppermint tea. In the domain of beauty and cosmetics, peppermint is a hit too. Peppermint oil is an excellent remedy to treat sore throat and cold. Peppermint has anti-microbial, anti-septic and anti-inflammatory properties, and acts as a mild sedative and natural pain killer.

(Also Read:10 Incredible Uses of Peppermint Oil for Health and Beauty)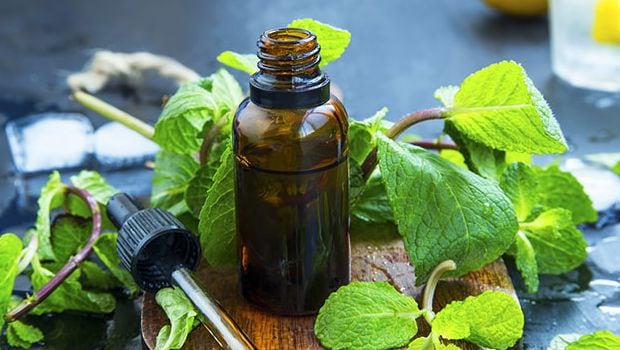 Peppermint is created by the blend of water-mint and spearmint leaves. The hybrid herb has a smooth stem, fibrous roots, dark green leaves and purple-coloured flowers. Peppermint's flavour is similar to spearmint, but due to higher concentration of menthol, flavour of peppermint is more pronounced.

This summer make sure you load up on the zingy freshness of the herb. Here are 18 recipes you can try with leftover mint.