Whether in the form of mint mojito or pudina raita, the humble herb is one of our summer favourites. The moment temperatures begin to rise, we reach out for this cooling and flavourful herb and include it in our diet in various ways. Mint or pudina is one of nature's amazing coolers and also has some excellent medicinal properties. Enriched with antioxidants, pudina is helpful in tackling digestive issues as well as for healthier skin. There are a plethora of Indian recipes that use pudina in their making, be it a refreshing pudina paratha or a soothing mint lassi.
Here Are 7 Delightful Recipes Made With Pudina (Mint):
1. Pudina Laccha Paratha
The humble pudina paratha gets a unique twist with this laccha paratha recipe. The goodness of mint powder is added to the paratha dough which is twisted and layered with lots of ghee to create a flaky and unique treat.


Click here for the recipe.
2. Pudina Chicken Bites
There are so many pudina-based snacks to prepare, and this chicken starter is one of our favourites. Chicken is cooked with mint leaves, assorted spices and lemon juice. It is plated with akki roti and a sliced boiled egg, and tastes best with a chilled drink on the side.


Find the recipe here.


(Also Read: Food Blogger Eats Pizza With Pudina Chutney; Internet Reacts)
3. Mint Gur Sharbat
Speaking of drinks, can we ever think of mint-based recipes and not mention beverages? With just four ingredients and a simple process, this drink is the ideal antidote to hot weather. The goodness of mint juice further enhances its cooling properties.


Click here for the full recipe.
4. Pudina Rice
If you love experimenting with rice and creating all sorts of delicious rice recipes, here's one you should definitely try. This zingy pudina rice tastes so good, a bite of it will send you straight to foodie heaven.


Find the recipe here.


(Also Read: Immunity-Boosting Nimbu Pudina Sherbet Recipe For Your Family)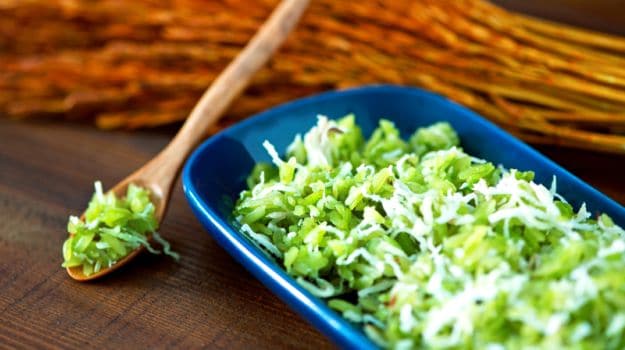 5. Mint And Turmeric Chutney
One of the favourite uses of mint is in the form of chutney. So why not take it a notch higher? This mint and turmeric chutney is made in the traditional style and pairs well with all kinds of snacks and meals. Grind it on a 'silbatta' for truly authentic results!


Click here for the full recipe.
6. Mint Chicken Tikka
The flavours of mint are imbued into a hearty and wholesome chicken tikka. Need we say more or are you drooling already? This bright green-hued delight will become the show-stealer at your next party and guests will surely be left impressed.


Find the full recipe here.


(Also Read: Mint Benefits: 10 Incredible Health Benefits Of Mint Or Pudina)
7. Mint Lassi
One of the best desi refresher drinks, lassi never goes out of style. If you want to amp up your lassi experience and give it a pudina twist - try this mint lassi recipe today. You will keep coming back for seconds, we promise.


Click here for the full recipe.
About Aditi AhujaAditi loves talking to and meeting like-minded foodies (especially the kind who like veg momos). Plus points if you get her bad jokes and sitcom references, or if you recommend a new place to eat at.