It is that time of the year again. The scorching heat has given way to the pitter-patter of the ever-so pleasant monsoon and we cannot be happier. The first spell of rains have managed to evoke many different reactions by people across the country; for some it has had a crippling effect on their everyday life, while some are enjoying the sudden nip in the weather with their favourite indulgences. Digging into a plate of piping hot pakodas (fritters) with a cup of tea has been one of nation's favourite monsoon pastimes since time immemorial. And, so has been our irresistible cravings to have street food. While eating out occasionally does no harm, it is when you start bingeing too often that the problem arises. According to experts, one needs to be extra cautious during monsoon as during this time one is more prone to infections, our immunity too tends to take a dip during this particular season.

Why Should You Avoid Street Food During Monsoon?



The damp weather leads to the rise of germs and diseases like indigestion, conjunctivitis, typhoid and dengue. One of the first victims of monsoon season is our tummy, which is why it calls for a little extra attention.

"You should particularly avoid street food during monsoon because they are partially cooked, which promotes bacterial growth. Gol gappa lovers need to ensure they have it from trusted places. The water used in the gol gappas can be a host to bacteria that can cause severe stomach infection. The moisture-ridden atmosphere is a perfect breeding ground of bacteria and microbes. Most of these street food vendors keep their food outside, which makes it more exposed to contamination," says Bangalore-based nutritionist, Dr. Anju Sood. She also suggests some do's and don'ts that one should keep in mind while eating out.

(Also Read: Kadha For Monsoon: Fight Infections With Natural Ingredients This Rainy Season)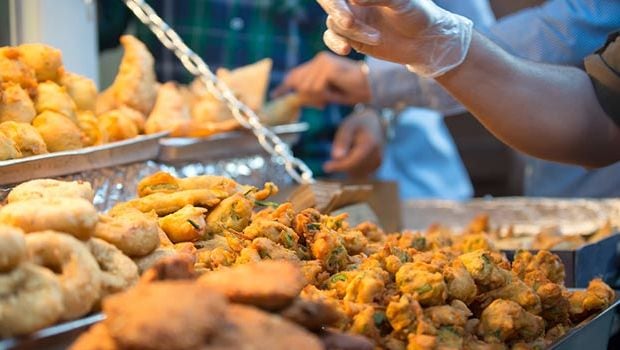 Monsoon Diet Tips To Ensure While Eating Out:

1. Always consume cooked food. Avoid raw or semi-cooked food as they may have germs and insects. Cooking raw/semi-cooked foods would ensure the germs are killed in the heat. When you are eating corn cobs, or bhutta, make sure it is well-roasted.
2. Consume freshly prepared food. Make sure the food is kept in its ambient temperature.
3. Ditch heavy, oily and very spicy or sugary foods. The humid monsoon weather tends to slow our digestion, which can cause problems like bloating, gas, acidity and indigestion. Besides you never know the oil that they use is of good quality.
4. Avoid gol gappas or snacks that include water, you never know whether that is contaminated with disease causing germs. For that matter, avoid drinking water from any source other than sealed bottles and water purifiers.
5. Do not consume food that is kept outside. Roadside pav bhaji and chola kulcha may have a bevy of germs that could cause indigestion and infection.



(Also Read: 6 Reasons Why Bhutta Makes for an Amazing Snack This Monsoon!)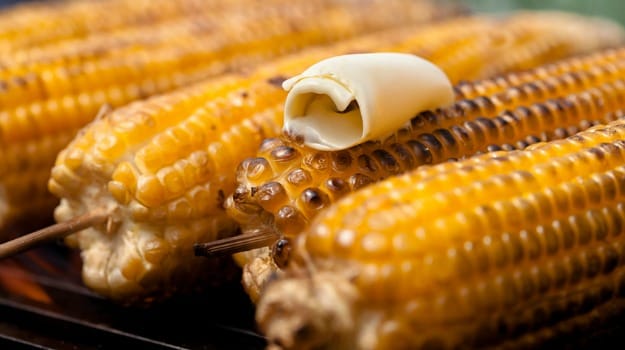 Parting note: Monsoons are a good time to load up on lots of probiotics. Supplement your diet with more yogurt, buttermilk, cheese kefir, cultured vegetables, kombucha and natto (fermented soybeans). Probiotics contain good bacteria that support our gut health, which helps in nutrition absorption and boosting the immune system. Keep yourself hydrated. Herbal teas like chamomile tea, green tea, or even ginger lemon tea can help improve digestion and also boost immunity.



This monsoon, a little extra care and precaution may go a long way in preventing a bad tummy. Follow these handy tips and write us how you are monitoring your cravings this season.
About Sushmita SenguptaSharing a strong penchant for food, Sushmita loves all things good, cheesy and greasy. Her other favourite pastime activities other than discussing food includes, reading, watching movies and binge-watching TV shows.