World Food Day is celebrated every year on 16th October. This year, the theme revolves around sustainable food practices and looking towards the future in terms of sustainability. And what better place to start with this than the kitchen? There are a number of easy practices that can be incorporated into our daily lives to reduce waste. Build a zero-waste kitchen with these simple tips and tricks, and do your bit towards reducing your carbon footprint and helping tackle the problem of climate change too.
Here Are 5 Tips And Tricks To Make Your Kitchen Zero-Waste:
1. Avoid plastic utensils


Plastic is the single-most problematic part of our kitchen. Whether it's using plastic spatulas or bowls, we need to cut out plastic from our kitchens in order to reduce our kitchen waste. It's advisable to use metal or wood instead.
(Also Read: Zero Plastic: Viral Tweet Shows Ice Cream Served In Green, Eco-Friendly Cup)
World Food Day:

Switch to durable utensils made of wood or stainless steel.
2. Make fruits and vegetables last longer


We have all thrown out rotting vegetables or fruits from our kitchen - a completely wasteful exercise for us and the environment too. Why not try to make fruits and vegetables last longer? Here's a video that shows how you can increase their shelf life.


3. Use vegetable peels as ingredients


Whether it's watermelon or apple, onion or potato - all these vegetable and fruit peels can be brought into use in your cooking again. So think twice before throwing them away.


(Also Read: Don't Throw Them Away Just Yet: What to Do With Vegetable Peels)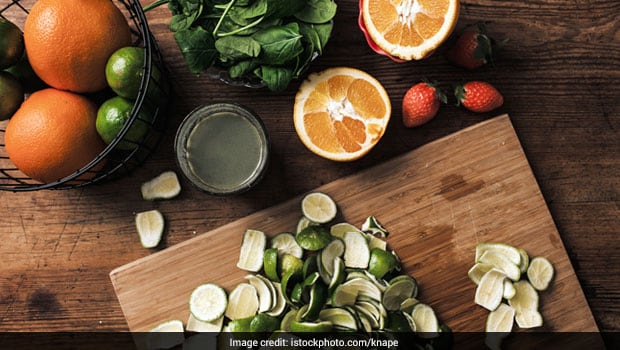 World Food Day: Vegetable and fruit peels can be very healthy to consume.
4. Rehash leftovers from cooking


Did you boil more chana or rajma than was necessary? Use the extra batch for making a delicious Hummus or some spicy Mexican Burritos. Similarly, leftover rotis or rice from the previous day can be converted into some yummy tikkis or even a lavish chaat. The possibilities are truly endless!


(Also Read: Use Leftover Rajma To Make These Interesting Dishes; Don't Waste It)


5. Vegetable composting for gardening


Organic produce is gaining popularity these days, this is why paying attention to your garden is even more necessary. Fruit peels and leftover tea leaves can make for great compost to boost growth in your kitchen garden. Recycling waste produce is the best way to go about building a zero-waste kitchen.


Adopt these simple tricks and tips into your kitchen and transform it into a zero-waste, sustainable space.
Happy World Food Day 2020!
About Aditi AhujaAditi loves talking to and meeting like-minded foodies (especially the kind who like veg momos). Plus points if you get her bad jokes and sitcom references, or if you recommend a new place to eat at.