Protein has a crucial role to play in various bodily processes. It is vital for building strength as well as muscles. It also aids in maintaining a smooth immune system and the division and regulation of cells and hormones. It is a nutrient essential for the overall maintenance of the body. Eggs are one of the finest and best quality sources of protein. Their daily consumption can help you meet a significant part of your daily protein requirement. One of the best things about eggs is that they can cooked without any hassle or culinary training. Some of the simplest egg preparations would require just oil, salt and pepper. From a wide range of delectable omelets to the beautiful Egg Benedict, sunny side ups and the many regional variants - there is so much that has already been done with eggs and much more that awaits your experimentation.
Eggs are omnipresent across the world in various cuisines. While the Chinese and the Japanese enthusiastically include eggs in a variety of their stir fries, other parts of the world incorporate these pockets of protein in the form of curries, sandwiches, rolls, in biryanis and rice preparations and of course, for baking.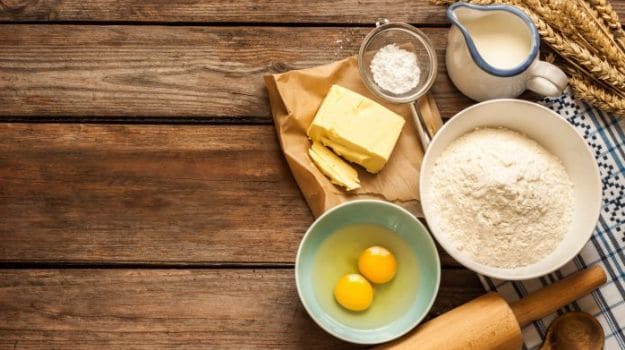 The ease with which eggs blend with other ingredients and become a part of a larger, delicious affair is noteworthy. This very quality qualifies them as a hot ingredient suitable for experimentation by different culinary cultures and traditions. You can boil one, poach it, or use it in stir fries, broths, soups, curries, biryanis, sandwiches, rolls, wraps and anything that suits your imagination. In India, different parts of the country whip up some lip-smacking dishes with eggs assuming the center-place.
"Over time, my experiments with the egg graduated to different levels. I was curious how one tiny little thing could be so versatile," Priyadarshini Nandy, a renowned food writer shares.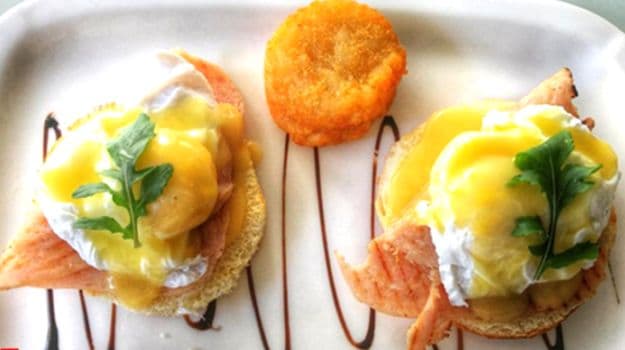 Image via Smoke House DeliEvery year, the second Friday of October marks the day dedicated to the versatility or eggs. World Egg Day is celebrated by joyous eggatarians who can't imagine their meals without them and are always eager to try something new. The celebration dates back a couple of decades to 1996 when it first came into existence. It was established by the International Egg Commission with the aim to raise awareness about the benefits of eggs and to tout it as an economical, affordable, food material that can provide quality nutrition, nourishment to millions around the world.
In the wake of the 20th World Egg Day, we decided to bring to you two exciting ways to experiment with eggs. The first time we tasted an Egg Appam - the delicate feather in Malabar's culinary cap - we were wowed by the tantalizing coming together of the velvety yolk embedded in the pillowy bread; it was an instant hit with us. The second remarkable egg preparation that went on to become our all-time favourite was Eggs Kejriwal. The tussle between the simple ingredients rendering a range of complex flavours in a single dish was not only perplexing to the palate but also extremely satisfying. We asked a couple of celebrated restaurants to share their star recipes with us so that we can share them further with the many who relish and savour eggs. Just before we let you get cooking, here are a few facts you must know about your favourite.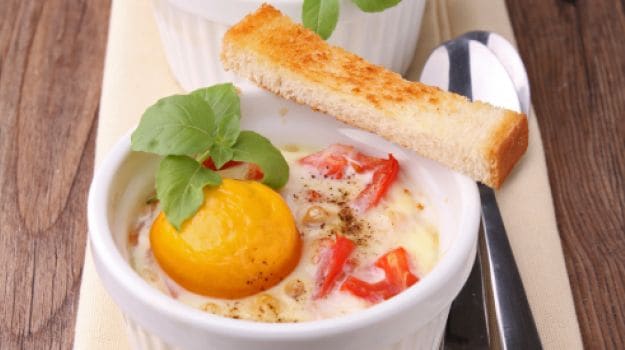 Health Benefits of Eggs:
1. Eggs are loaded with protein.
2. They also come packed with other essential micronutrients like iron, selenium, iodine, choline, folic acid, Vitamin A, B2, B12, D and E.
3. Regular consumption of eggs helps boost the good cholesterol or HDL
4. Lutein and Zeaxanthin, types of antioxidants present in eggs are excellent for one's eyesight

Tips for Buying and Cooking Eggs:
Tip 1:You can tell whether or not an egg is boiled by spinning it. If it spins easily, consider it to be cooked, it is still raw if it doesn't spin easily.
Tip 2: Also, try adding just a teaspoon of lemon juice while boiling eggs - a fuss-free way to peel the shell.
Tip 3: Want fluffy, feather-light, melt-in-your-mouth eggs scramble? Whisk it well with a tad bit of milk.
Tip 4: To check if an egg is spoilt, put it in a bowl of cold water. If it lays flat at the bottom, it's perfectly fresh. If it rises from one end but still touches the bottom from another, it isn't so fresh but can still be consumed. A spoilt one will rise and float at the top.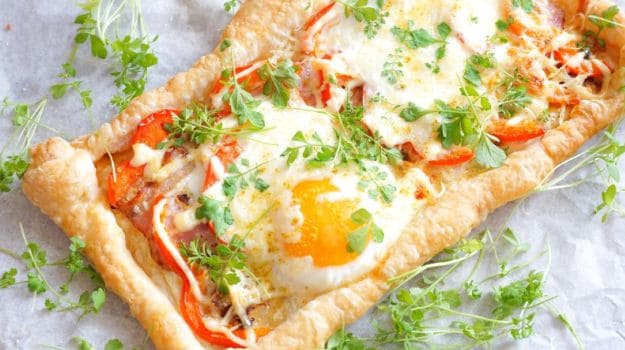 2 Stellar Egg Recipes

1. Egg Appam
Recipe by Mahabelly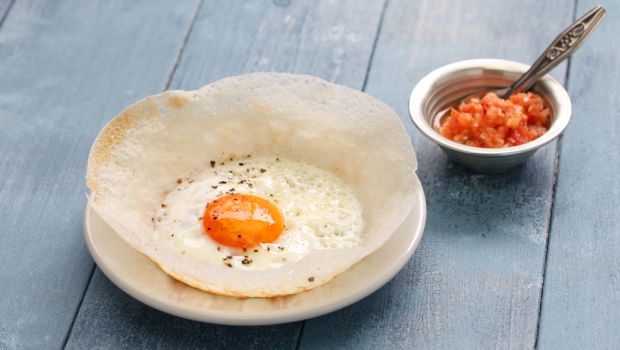 Ingredients
2 cups raw rice
1 cup parboiled rice or idli rice
1 cup cooked rice
1 cup thick coconut milk
1/2 tsp dry active yeast
2 tbsp sugar
1 tsp salt or as required
Water for grinding
Oil as required
Raw Eggs

Method
1. Rinse and soak the raw and parboiled rice in water for 4-5 hours.
2. Drain and add them to a wet grinder. Add the coconut milk, cooked rice, dry active yeast, salt and sugar.
3. Let this mixture sit at room temperature for 10 to 15 minutes till it becomes bubbly and frothy.
4. Add the required amount of water and grind all the ingredients to a smooth batter.
5. Pour the batter into a large bowl and allow to ferment overnight.
6. Heat a non-stick Appam Kadhai and spread a ladle full of the batter such that the dough is thick at the centre and thin on the edges (tilt the kadhai accordingly).
7. Cover the pan and cook the pan for about 1 min. Break an egg (as you would to prepare a sunny-side-up) in the middle of the appam, cover and cook for another 3 minutes or till the yolk turns slightly translucent (take care not overcook the egg, else the yolk will not run when it it broken).
8. Serve hot, sprinkled with freshly cracked black pepper.

2. Eggs Kejriwal
Recipe by SodaBottleOpenerWala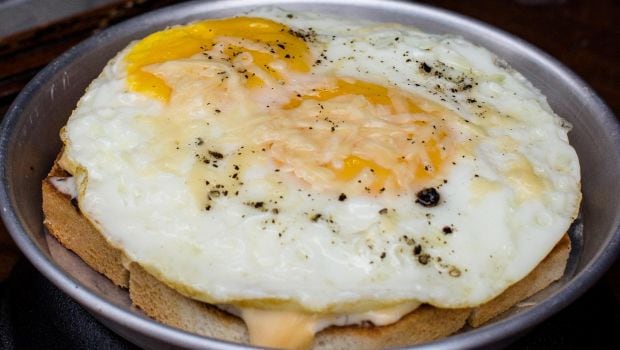 Ingredients2 eggs
1 slice of bread
1 fried chilli, chopped
25gms sauteed mushrooms
50gms cheese sauce
1 slice of cheese
50gms grated cheese
Method
1. cut the corners of the bread and toast in the oven without butter. Cut into 4 pieces
2. add the mushrooms and cheese sauce and green chillies
3. put the cheese slice on top of the mushrooms
4. make a sunny side fried egg and put on top of the bread
5. top with more grated cheese, salt and pepper
6. bake in the oven till the cheese has melted.
Tip: Use brown eggs for a better yolk