Salads are one of the most popular weight loss foods. Aside from their natural good taste, vibrant colours and crunchy textures, eating a bowl of fresh salad each day can have significant health benefits. However, many of us assume that salads are bland and boring. Which is why we often avoid including it in our diet. But the truth is that there is so much that can be done with salads. You can add herbs, nuts, seeds or toss in a delicious dressing of your choice. Not only this, you can also increase the protein content of your salad by including ingredients that are high in protein. Beans are an excellent source of protein and dietary fibre and can be a great addition to your diet. Considering this, here we have curated a list of 5 of our best bean salad recipes that are not only easy to make but are super delicious too. Take a look.


Also read: 15 Best Vegetarian Salad Recipes | Easy Vegetarian Salad Recipes
Here Are 5 High-Protein Bean Salads:
1.Mixed Bean Salad (Our Recommendation)
This delicious salad will fulfil your hunger pangs in no time. It is made with assorted dried beans, capsicum and tomatoes that are tossed in sweet and sour flavours. All you need is 10 mins to make this mixed bean salad. Click here for the recipe of Mixed Bean Salad.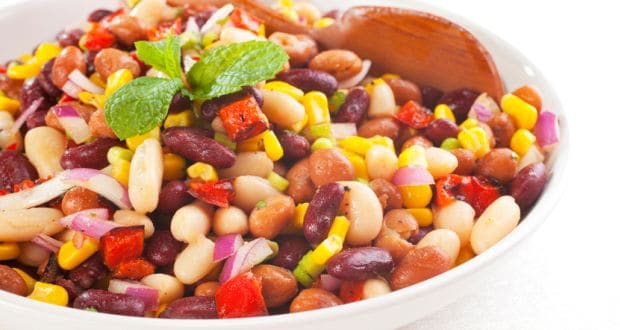 2.Quinoa And Black Bean Salad


Quinoa and black bean, the salad's two main ingredients, are packed with essential nutrients and are high in protein. This salad is also highly beneficial for people who are suffering from diabetes. Click here for the recipe of Quinoa and Black Bean Salad.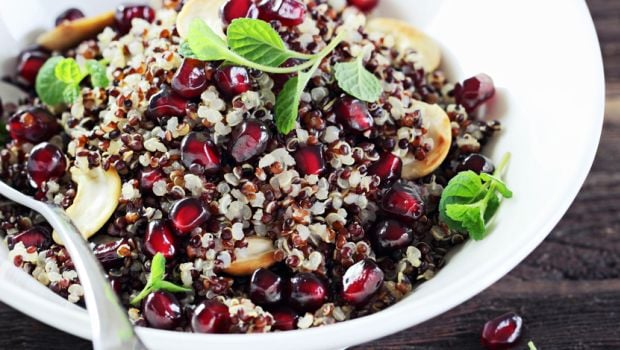 3.Smoked Kidney Bean Salad


This salad is made with the goodness of kidney beans, cottage cheese and flavourful veggies that are tossed in an olive oil and lemon juice dressing. Garnish with coriander leaves. Try it out today! Click here for the recipe of Smoked Kidney Bean Salad.


4.Watermelon And Moth Bean Salad


With the numerous benefits of watermelon and moth bean, this salad is ideal for those who are on a weight-loss journey. This salad has a refreshing taste of basil leaves, mint and honey. Click here for the recipe of Watermelon and Moth Bean Salad.
5.Green Bean Salad With Eggs


Green beans, crispy breadcrumbs, fresh parsley leaves and eggs come together in this refreshing salad. This recipe uses olive oil instead of fat-laden dressings like mayonnaise or other oils. Click here for the recipe of Green Bean Salad with Eggs.



So, what are you waiting for? Make these delicious salads at home and let us know which one was your favourite in the comments below.

About Vaishali KapilaVaishali finds comfort in eating parathas and rajma chawal but is equally enthusiastic about exploring different cuisines. When she's not eating or baking, you can often find her curled up on the couch watching her favourite TV show - FRIENDS.