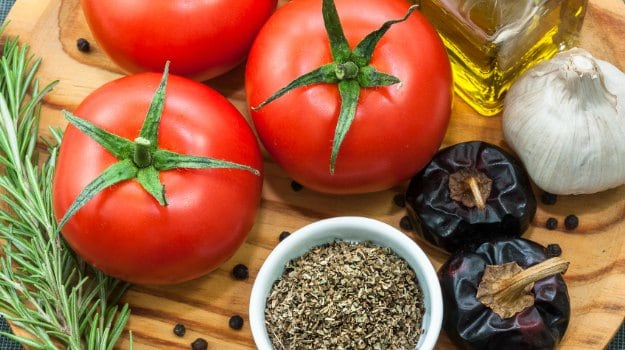 The Mediterranean diet has often been labeled as one of the healthiest diets in the world but this new found benefit could help it land a gold medal. According to a study published in the journal Neurology, following a Mediterranean diet can make your brain five years younger.

With age, our brains tend to shrink and the chances of us having a stroke, dementia or Alzheimer's goes up dramatically. And if a diet could help reverse all of this, it would no doubt be one that the world would want to follow. A Mediterranean diet is one which includes a whole lot of vegetables, nuts and avocados, a restricted amount of dairy, healthy fats like olive oil, a whole lot of fish and almost no meat. When fresh veggies and healthy oils are combined, the reaction of unsaturated fatty acids with nitrogen compounds in the vegetables resulted in the formation of nitro fatty acids. Nitro fatty acids help in lowering blood pressure. This is one of the reasons why those living in the Mediterranean regions have higher life expectancy and lesser cases of cardiovascular diseases.

Coming back to the new study, researchers looked at the brains of 674 people with an average age of 80. They asked these people to fill out a survey that tried to understand what all these people ate in thje last year. The group that ate a pure Mediterranean diet have heavier brains with more gray and white matter.

According to Dr Yian Gu, lead scientist from Columbia University in New York, says, "These results are exciting, as they raise the possibility that people may potentially prevent brain shrinking and the effects of ageing on the brain simply by following a healthy diet."

Here are some other benefits of a Mediterranean diet:

1. It can help you live longer - A 2014 study that was published in the British Medical Journal found that the ingredients of a Mediterranean diet are rich in antioxidants that fight inflammation and protect you against chronic diseases, thereby establishing a link with longevity.

2. It can save you from breast cancer - A 2015 study published in the journal JAMA Internal Medicine suggested that a Mediterranean diet supplemented with extra virgin olive oil may lower the risks of breast cancer in women.

3. A study conducted at the Harvard Medical School found that someone at risk for heart disease or diabetes should switch to a Mediterranean diet even if he's not losing weight or exercising daily. It'll help them reduce the risk and improve heart health.

4. It can help keep depression at bay - A 2015 study found that in some cases, depression could be linked to certain kind of nutrient deficiencies. And if these deficiencies were to be addressed by way of a Mediterranean diet, one rich in vegetables and healthy fats, the patient could be cured of depression. The study was published in the journal BMC Medicine.