Binge Drinking May Increase Risk of Hypertension
NDTV Cooks | Updated: October 22, 2014 17:57 IST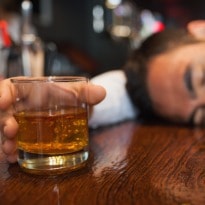 Excessive alcohol consumption and its adverse effects on one's health has been the subject of many studies. A latest research conducted by Sarah Twichell from Boston Children's Hospital, explains how binge drinking in early adulthood can make men more susceptible to the risks of high blood pressure later in life. Surprisingly, the study didn't find the same effect in young women. In fact, when young adult women drank moderately, their risk of high blood pressure was reduced by half.

Twichell and her team analyzed data from the Growing Up Today Study (GUTS) - a study of children who were 8 to 14 years old in 1996 and were followed with detailed surveys every 1 to 2 years. Nearly eight thousand people were examined on the basis of the survey which was completed in 2010.

At the end of the study, it was found that in young adult men frequent binge drinking over the past year increased the risk of developing hypertension by 70 percent. Older adult men who consumed more alcohol had a higher risk of suffering from hypertension.

According to researchers, little is known about the links between alcohol use during adolescence and hypertension, therefore the same was not found to be true in male teenagers. Although the study links alcohol consumption to increased risk of high blood pressure, it does not prove that alcohol was the primary reason for high blood pressure. The study focuses on the fact that people may believe that young men are immune to middle-age diseases like heart problems and hypertension, but these ailments may trigger at a much earlier age in young males who tend to binge drink.
Inputs from PTI