1 out of 3 women in Britain drink alcohol during pregnancy
Whether or not you should be
drinking
during pregnancy is a long standing debate. Some experts say that alcohol can affect the health and behavior of the newborn negatively while other believe that it is alright to have an occasional drink. We don't know for sure, but what we know is that one in three pregnant women in Britain drinks
alcohol
.According to a new survey that was conducted around 11 European countries and included 7,905 women, Britain (28.5 per cent) scored highest in alcohol consumption during pregnancy, followed by Russia (26.5 per cent) and Switzerland (20.9 per cent). The survey was conducted in countries such as Croatia, Finland, France, Italy, Norway, Poland, Russia, Serbia, Sweden, Switzerland and Britain.
Out of all the survey participants, 53 per cent were pregnant and 46 per cent were new mothers (with a child up to one-year-old). The paper appeared in the journal Women and Birth.The general word on the topic is that there is no amount of alcohol that is safe for consumption during pregnancy. Even a light drinking can affect your pregnancy and the foetus adversely. If you drink, your baby drinks and it can cause severe defects like cognitive impairments and behavioral issues in the newborn. It may even lead to premature delivery and increases the risk of
miscarriage
. Given these effects, European health organisations have issues several advisories to abstain from alcohol during pregnancy yet the results are a bit disappointing.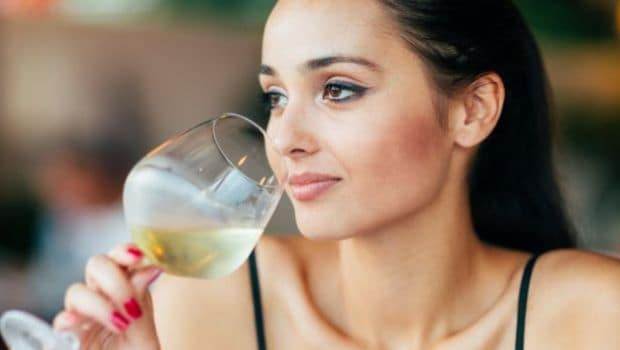 No amount of alcohol is safe for consumption during pregnancy
There could be differences in national guidelines or educational campaigns about drinking during pregnancy, differences in prenatal care and attitude towards alcohol use in pregnancy, or a combination of all these factors that have contributed to these numbers. It was also noted that women who reported alcohol consumption during pregnancy were more likely to be older, highly educated, employed and had
smoked
before pregnancy. "There is no defined safe minimum amount of alcohol to drink during pregnancy. We therefore recommend that all pregnant women should adhere to the guidelines for total alcohol abstinence during pregnancy," Hedvig Nordeng, Professor from the Norwegian Institute of Public Health.