High Alcohol Intake Can Reduce Female Fertility
Indo-Asian News Service | Updated: September 01, 2016 17:51 IST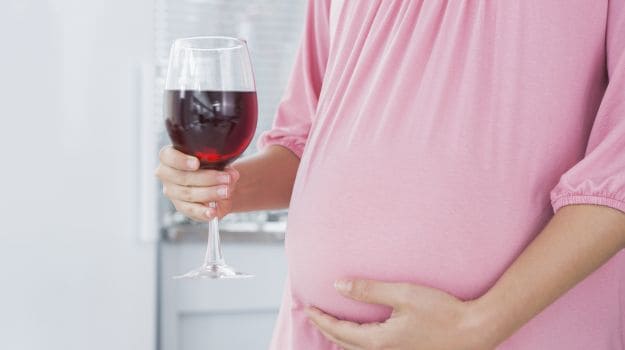 Women who drink 14 or more servings of alcohol a week are likely to have an 18 per cent decrease in their fertility, a study has found. The findings showed that low to moderate intake of alcohol, defined as one to seven servings a week, seemed to have no effect on women's fertility, nor did the type of alcoholic beverage consumed.

However, couples must abstain from alcohol during their fertile window until a pregnancy is ruled out, because the foetus may be particularly vulnerable to alcohol during the first few weeks after conception, the researchers suggested.

"Total abstinence may not be necessary to maximize conception rates because if alcohol is consumed moderately, it seems that this may not affect fertility," said Annie Britton from University College London, in a linked editorial. In developed countries, up to 24 per cent of couples experience infertility, defined as time to pregnancy of 12 months or more.

According to official guidelines in several countries, including the UK, US and Denmark, women trying to become pregnant should abstain from alcohol consumption. But, the extent to which alcohol intake affects female fertility is unclear.
"However, it would be wise to avoid binge drinking, both for the potential disruption to menstrual cycles and also for the potential harm to a baby during early pregnancy," Britton added."If a couple is experiencing difficulty in conceiving, it makes sense for both partners to cut down on their alcohol intake," Britton noted in the paper published by The BMJ.

The study included 6,120 female Danish residents, aged 21-45 years to examine the association between pre-conception alcohol consumption and time to pregnancy. The study assessed overall alcohol consumption as well as intake of specific types of alcoholic beverages, including beer, wine, and spirits.

Alcohol consumption was self-reported as beer (330 mL bottles), red or white wine (120 mL glasses), dessert wine (50 mL glasses), and spirits (20 mL), and was categorised in standard servings per week (none, 1-3, 4-7, 8-13, and 14/more). In women who drank 14 or more servings of alcohol a week, there were 37 pregnancies in 307 cycles, compared with 1381 pregnancies in 8,054 cycles in women who did not drink.

(This story has not been edited by NDTV staff and is auto-generated from a syndicated feed.)