Broccoli Recipes- Most often considered to be an exotic vegetable, broccoli draws resemblance to cauliflower, a regular vegetable in almost all Indian households. Broccoli is actually part of the cabbage family and its name comes from the Italian word "broccolo", the flowering top of the cabbage plant. It is said that broccoli was first cultivated about 2000 years ago in Europe and was brought to other countries by Italians. Broccoli is one of the most nutritious vegetables and rather exotic with dark green, crisp and sturdy florets. It is one of those unique vegetables that have a colourful and well documented history. And President Barack Obama would agree with our analysis.

A little while ago, at a state dinner in the White House he rated broccoli as his favourite vegetable! Broccoli also ranks as the world's fifth most popular vegetable. Many would disagree with this theory and one person who would definitely disagree is America's 43rd President, George Bush. Did you know that he banned it from being served on Air Force One? George Bush was quoted saying, "I haven't liked it since I was a little kid and my mother made me eat it. I'm President of the United States, and I'm NOT going to eat any more broccoli.''

How to Prepare Broccoli | Tips To Cook Broccoli

Some would say broccoli is boring but that is far from reality. Broccoli is juicy, fresh, firm and needs to be cooked right. Plonking broccoli in boiling water breaks down its cells faster than other cooking methods. It also creates an odd smell. So if you're short on time, dice the broccoli, lace it with olive oil and salt and throw it in the oven.You could also grill, saute or bake broccoli florets. After cooking broccoli make sure you let off steam and let the florets absorb the flavour and not get soggy.

(Why we should be eating more broccoli)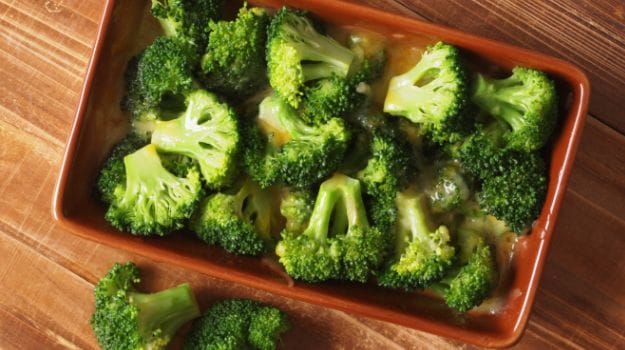 15 Ways to Cook Broccoli

We've shortlisted 15 recipes on the basis of ease, taste and flavour to make sure you get to try only the best versions of this super veggie:
Broccoli clubbed with fresh, creamy cheese to prepare an easy, no-fuss, hassle-free bake. A cheese, creamy and delicious meal option to prepare at home. Kids would never know how much of a healthy veggie they actually had in this easy broccoli recipe!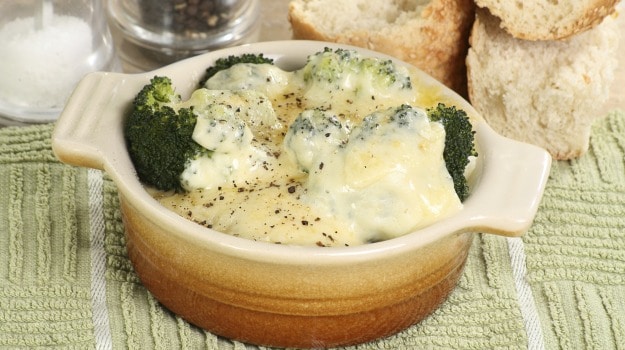 Broccoli Baked

Crispy broccoli florets, celery, carrots and bell peppers tossed together and drizzled with a French dressing in this refreshing salad.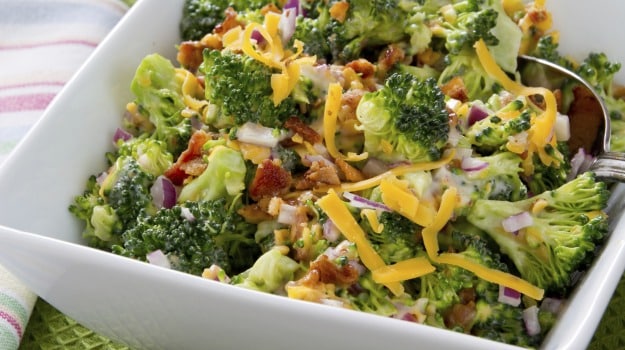 French Broccoli Salad


Chicken in smooth buttermilk is cooked to perfection and served with chilli and garlic sauce, almond flakes and a huge portion of freshly grilled broccoli. A perfect meal for one that you can easily prepare at home.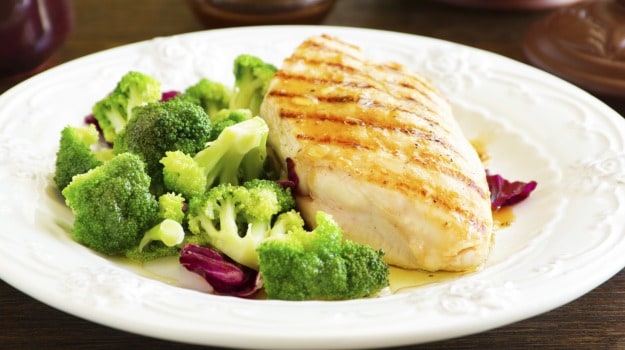 Chicken and Broccoli makes for a powerhouse of nutrients.
Tamarind, pepper, masalas, curry leaves and 20 minutes is all you need for this gorgeous broccoli. It is delicious, flavourful and just too easy to cook.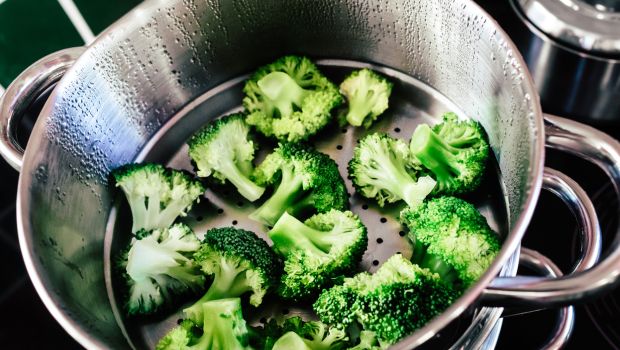 Spicy peppery Broccoli
A creamy broccoli sauce, some glazed and grated cheese, bread crumbs and melted butter. Layers made of thin crepes, smeared with sauce, one over another, sprinkled with grated cheese, bread crumbs and melted butter, baked golden.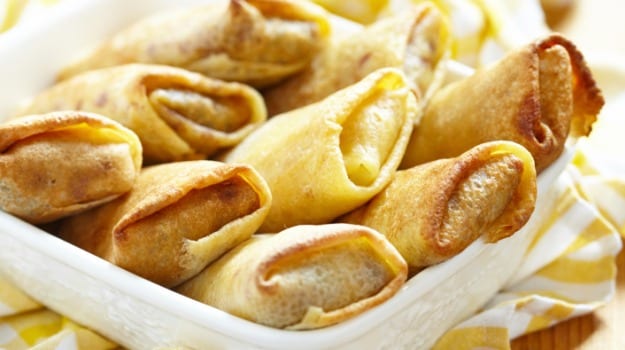 Broccoli Crepes are great for breakfast.
Soups are always a great option and when you have a healthy veggie such as broccoli, it is all the more better. Thick, creamy, healthy and perfect to tuck in with during winter.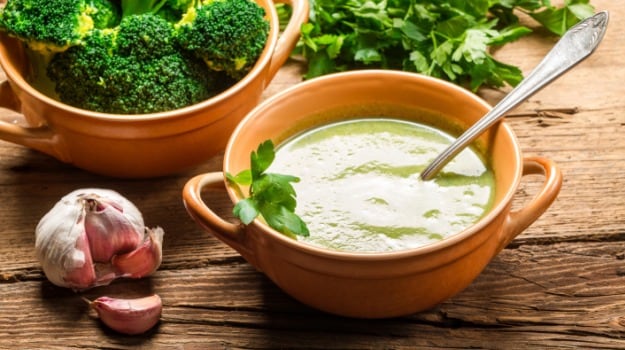 Healthy Broccoli soup.
With oodles of cheese and chilli, this broccoli pasta makes for a delicious treat of a meal. Broccoli, chilli, cheese and pasta is all it takes to make this 15 minute meal. Quick, easy and absolutely satisfying.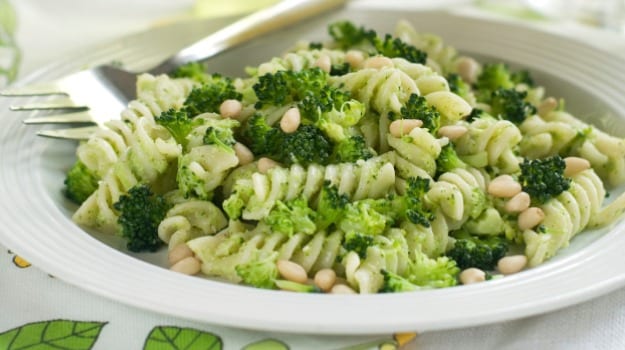 Healthy green broccoli pasta.
Steamed salmon covered with a blanket of onions, garlic, ginger and groundnut oil. Paired with blanched broccoli that is tossed with sesame seeds, soy and ginger dressing.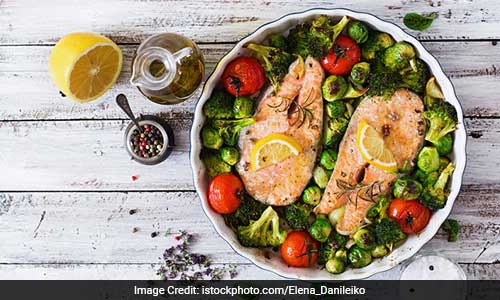 Steamed salmon with Broccoli.
Yellow and red peppers, broccoli and spring onions, all tossed together with some mild seasoning and crunchy apricots. With a delicious dressing in place, this salad is great for broccoli lovers.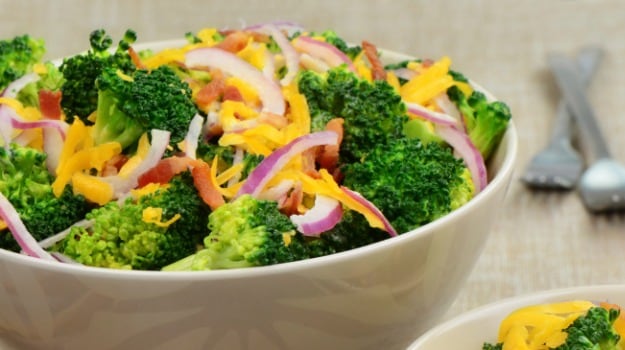 Broccoli and bell pepper salad.
A French soup with a spicy Asian twist. It is a delicious treat to savour during the winter season. The goodness of broccoli tossed with the exotic wasabi.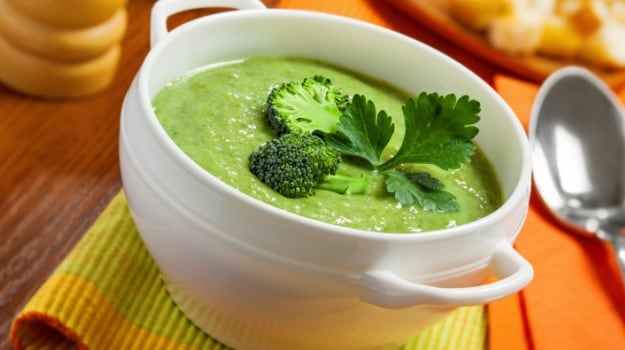 French Broccoli Soup
This incredibly easy pasta salad recipe will get you hooked. Tip in some fresh herbs like parsley and basil for some added flavour, or a dollop of cream for some indulgence. Perfect for a breakfast or light dinner.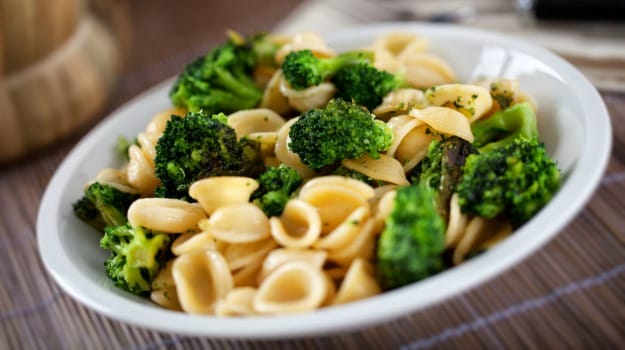 This pasta salad is a nutritious bowl of whole meal.
Broccoli Parantha is a unique recipe made with the goodness of broccoli, oat flour, multi grain flour and melange of spices. Pair it up with super delicious Onion relish and curd.
Broccoli omelette is an excellent breakfast recipe. While the egg provides the essential complete proteins, broccoli and other vegetables add fibre and taste. You can have it with or without bread. The choice is yours!


Roasted/charred broccoli is tossed in with lentil, beans, boiled potatoes and methi sprouts, sprinkled with a delicious mix of flavoured dressings.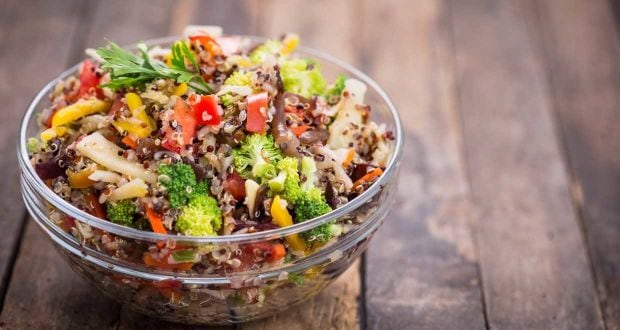 Crunchy broccoli topped with curd and sprinkled with a chilli dressing. This Thai chilli broccoli salad is extremely refresing.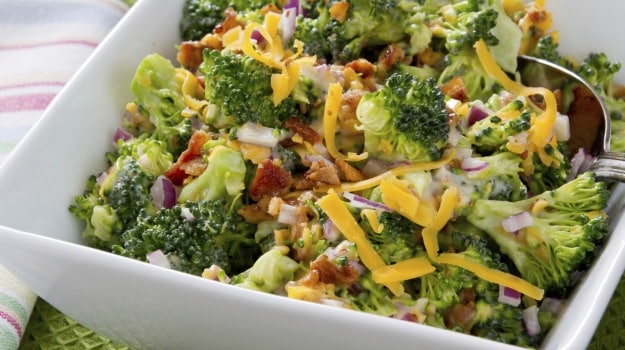 With so many of amazing broccoli recipes to try, this flowery vegetable doesn't seem to be anymore boring.