Heart Disease Patient? Reduce Risk With Mediterranean Diet
Indo-Asian News Service | Updated: August 30, 2016 15:54 IST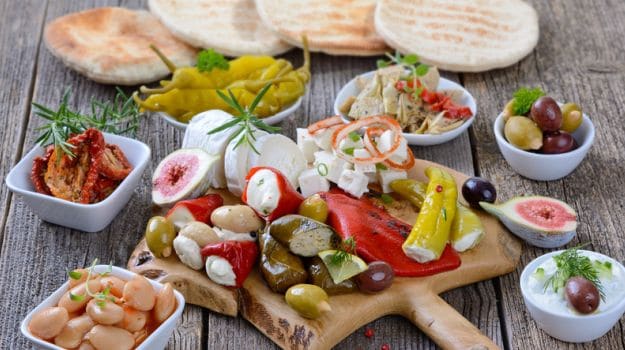 The Mediterranean diet is associated with a reduced risk of death in patients with a history of cardiovascular disease such as coronary artery disease and stroke, says yet another study on the diet's impact."The Mediterranean diet is widely recognised as one of the healthier nutrition habits in the world," said one of the researchers Professor Giovanni de Gaetano from IRCCS Neuromed Institute in Pozzilli, Italy.

"We found that among those with a higher adherence to the Mediterranean diet, death from any cause was reduced by 37 per cent in comparison to those who poorly adhered to this dietary regime," de Gaetano said. While beneficial effects of the Mediterranean diet is well documented, research so far has focused on the general population, which is mainly composed of healthy people. So the researchers wanted to explore if the this diet is optimal for those with a history of cardiovascular diseases as well.

The patients were among the participants enrolled into the Moli-sani project, a prospective epidemiological study that randomly recruited around 25,000 adults living in the Italian region of Molise. "Among the participants, we identified 1,197 people who reported a history of cardiovascular disease at the time of enrolment into Moli-sani," lead author of the research Marialaura Bonaccio said. Food intake was recorded using the European Prospective Investigation into Cancer (EPIC) food frequency questionnaire. Adherence to the Mediterranean diet was appraised with a nine-point Mediterranean diet score (MDS). During a median follow-up of 7.3 years there were 208 deaths.
A two-point increase in the Mediterranean diet score was associated with a 21 per cent reduced risk of death, the findings showed. The top category (score six-nine) of adherence to the Mediterranean diet was associated with 37 per cent lower risk of death compared to the bottom category (zero-three). The researchers deepened their investigation by looking at the role played by individual foods that make up Mediterranean diet. "The major contributors to mortality risk reduction were a higher consumption of vegetables, fish, fruits, nuts and monounsaturated fatty acids -- that means olive oil," Bonaccio said. The findings were presented at the ESC (European Society of Cardiology) Congress 2016 in Rome.

(This story has not been edited by NDTV staff and is auto-generated from a syndicated feed.)