Falsa, also known as black currant, is one of the most exotic fruits in our country. This small reddish-black fruit has a sweet and sour taste and is loaded with several health benefits. It is a rich source of essential vitamins and nutrients, and is quite easy to digest. Falsa is popularly eaten during the summer months in India, and is used to make delicious juices and sharbats. Considering this, here we bring you a falsa sharbat recipe that is super refreshing and will help beat the heat this summer season. We are sure you'll absolutely love this cooling drink! If you want to know its health benefits, check them out below:


Also read: 5 Refreshing Sharbat Recipes To Cool Down This Summer
Here're 5 Health Benefits Of Falsa:
1. Good For Heart Health
Falsa has large amounts of threonine and methionine - amino acids that are required for the healthy functioning of the heart. They help in improving blood circulation, regulating blood pressure and purifying the blood by flushing out toxins.
2. Helps In Managing Diabetes
Falsa has a low glycaemic index, making it great for people who are suffering from diabetes. It does not cause unnecessary spikes in your blood sugar levels and may help in managing diabetes.
3. Has A Natural Cooling Effect
Another excellent benefit of falsa is that it has a natural cooling effect on the body. This makes it a perfect fruit to cool your body in the scorching summer heat. Drinking falsa juice or sharbat can also be an effective remedy for preventing heat strokes.


Also read: Mint Gur Sharbat: This Summer, Refresh Yourself With This Sharbat Recipe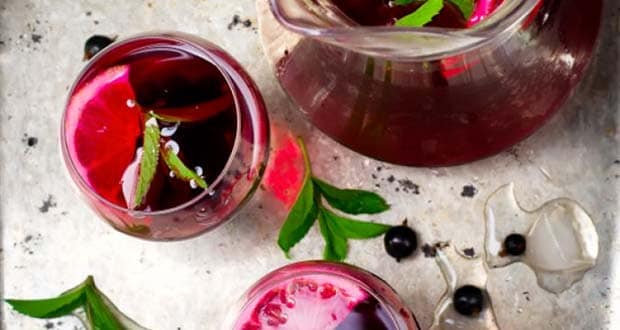 4. Helps Relieve Joint Pain
Falsa is rich in antioxidants and also has several anti-inflammatory properties. It is a good source of calcium and helps strengthen our bones. Including falsa in your diet may help relieve joint pain and also manage symptoms of serious diseases like arthritis.
5. Good For Skin
Falsa is a great source of anthocyanins, an antioxidant that helps protect collagen. Collagen has antifungal properties and helps keep your skin tight, fresh and youthful. You can also use this fruit to make masks at home.


So, with these health benefits, you should surely indulge in some falsa. For the same, here we bring you a delicious falsa sharbat recipe to try at home. Check it out below:
Falsa Sharbat Recipe: How To Make Falsa Sharbat
You just need four ingredients and 5 minutes to make this yummy sharbat. Add falsa, sugar, lemon juice and fresh mint leaves in a blender. Blend well and strain. Now, add ice cubes, some more mint leaves and sliced lemon in a tall glass. Pour the falsa sharbat into it and refrigerator for a few minutes, before serving cold. Falsa sharbat is ready!


For the step-by-step recipe of falsa sharbat, click here.


Try out this amazing recipe and let us know how it turned out for you in the comments section below.
About Vaishali KapilaVaishali finds comfort in eating parathas and rajma chawal but is equally enthusiastic about exploring different cuisines. When she's not eating or baking, you can often find her curled up on the couch watching her favourite TV show - FRIENDS.