With the new season seeping in, it's time for some detox. While spring is the best time to experience nature's beauty at its best with flowers blooming every nook and corner, it also happens to be a tough time for your skin as temperatures rise up, pollination in full swing, and dust and pollution refusing to lower down. As a result most people suffer from skin allergies and infections, stripping your skin of its natural glow. The best way to take care of your skin this season is to resort to age-old natural remedies, such as essential oils. Commonly used in aromatherapy, essential oils are fragrant oils that are naturally extracted through steam distillation of herbs and flowers. The name '
essential oil
' is derived from the fact that these volatile compounds contain the 'essence' of the plant, seed or spice from which they are extracted. Essential oils are popular for their amazing beauty benefits and are often used in cosmetics like
soaps
and perfumes, but it is best to use them in their natural form.Here are five fabulous essential oils and their benefits for your skin -
1. Lavender Oil
Lavender oil is known for its anti-inflammatory, antifungal, antidepressant, antiseptic and antibacterial properties. It is the most suitable oil for aromatherapy, and works wonders to treat acne, sores and joint pain. Adding a few drops of the oil in bathwater is said to boost
blood circulation
and improve mental well-being. Also read: (
8 Incredible Lavender Oil Benefits for Your Body, Mind and Soul
)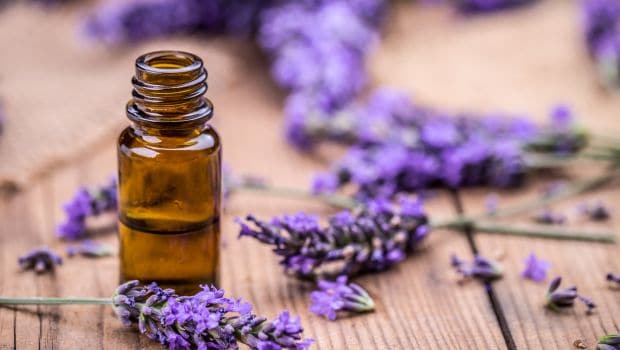 2. Jojoba Oil
Jojoba oil is extracted from the Jojoba seeds and it is closest to the natural oil produced by human skin called 'sebum'. It moistures the skin and keeps it smooth and supple. Jojoba oil is also a great anti-ageing ingredient and is known to work on fine lines and wrinkles.Also read: (
7 Incredible Jojoba Oil Benefits for Beautiful Skin and Hair
)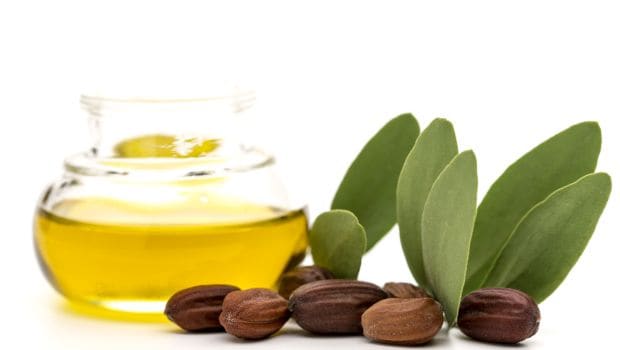 3. Chamomile Oil
Chamomile oil is a great cure for acne. Just dab it on your skin and watch the magic. It improves your digestion and also treats stomach disorders, diarrhea and constipation.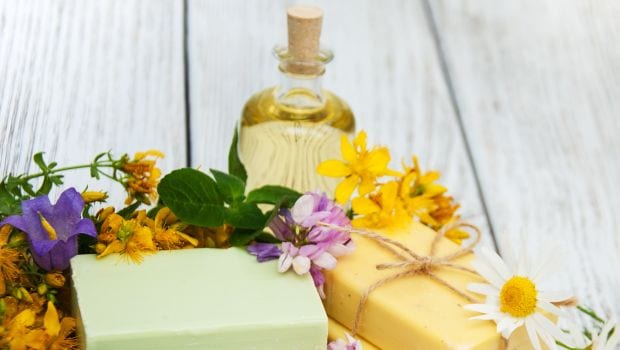 4. Lemon Essential Oil
It is one of the best mood enhancers – just inhale some and you'll feel the difference instantly. It can soften your skin and make your hair shiny and strong. Lemon essential oil also contains anti-bacterial properties that help in treating skin rashes.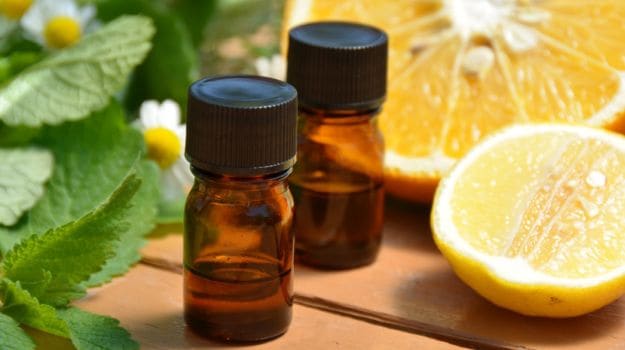 5. Calendula Oil

This herbal oil has many healing properties. Calendula oil acts as a natural moisturizing agent and treats chapped lips or dry skin.