A baby's body as well as
brain
develops at an incredible rate in the first year of life. A human brain is known to develop completely by the age of 5, after which the brain stops growing. Your tiny bundle of joy quickly morphs into a curious, active little human ready to explore the surroundings. And even before you know it; your baby grows into a toddler. For such quick mental and physical
growth
of a new born, diet is the most influential part of the daily routine. A baby requires 5 times more
food
in the first 1000 days of life, suggests a recent study. Doctors revealed, "Infants require five times more nutrition than adults during the first 1,000 days after birth and if not it may lead to impaired cognition which is irreversible in nature."They explained that iron is very essential for the mental development of infants. To-be mothers should know that while infants are born with iron stores, their rapid growth rates may not satisfy the need and it becomes essential to supplement through other sources. Dr. Satish Saluja, Neonatologist, Sir Ganga Ram Hospital said, "Undernourished
children
catch infections more easily and have a harder time recovering because their immune systems are impaired. Right nutrition introduced early in an infant's diet builds lifelong immunity and good health." Dr. Saluja explained that babies require five times more nutrition than adults at early stage. Right nutrition and care during this period goes a long way in determining their development and also their ability to learn and perform in the future.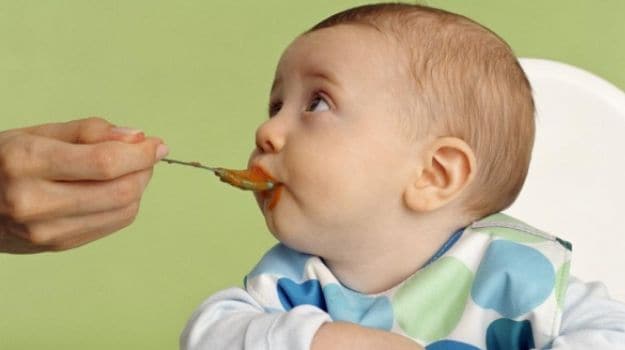 Government statistics report that as many as 34 births are registered in India every minute. The numbers rose to 2,062 births per hour and up to 49,481 births per day. A large chunk of the total infants remain undernourished, often due to poverty. The doctors suggest that mothers of the newborns should have well planned diet, including
carbohydrates
as a main source of energy for the baby. "Proteins are essential for growth but a mother's knowledge of the requirement of micronutrients (vitamins and minerals) is very limited, which needs to be improved," said Dr. Saluja. According to medical sciences, most of the mothers fail to provide proper
nutrition
to the child due to lack of awareness. Dr. Manjari Chandra, Consultant at Nutrition Max Multi Speciality Centre said, "Indian diets are mainly grain- and plant-based, and while they are high in macronutrients, they are very low in micronutrients like iron, zinc and
calcium
. This is a cause for concern because the percentage of these nutrients that need to be met by complementary foods is extremely high." A proper diet is very important for the new born therefore, Dr. Chandra explains how a typical Indian meal often ignores essential proteins and minerals for the baby.
With inputs from IANS