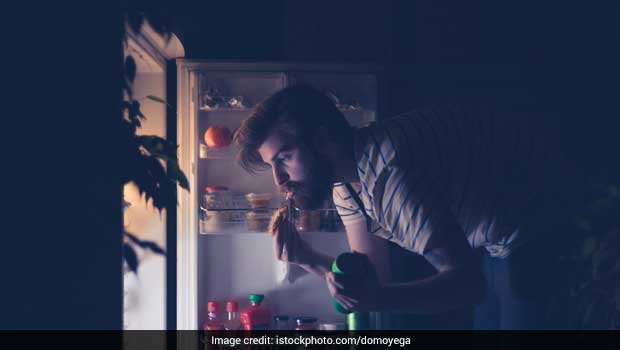 sumptuous food and desserts, leave the food at your doorstep, and are always on time.

1. Bun Intended

The name pretty much says everything. It is one of the few late night delivery restaurants in Delhi-NCR that will serve you American food at night. If you are craving for gourmet burgers, or bacons, this is definitely the place to call. Their burgers have made quite a name for themselves and the good thing is that they have three outlets in South Delhi.

Where: GK-1, Vasant Kunj, and Malviya Nagar
Time: 12 Noon to 4 am
Cost For two: INR 850


2. The Midnight HeroesTrue to their name, the Midnight Heroes can actually save you from those hunger pangs at mid-night. Their butter chicken biryani is to die for, but what is most interesting is their range of food items, so they have something for everyone. Starting from burgers and sandwiches to full-on north Indian. Isn't that amazing?! They also have a good range of desserts such as lava cakes, shakes, gulab jamun etc. Oh, and there are momos too. Yes, that's right! And, these momos are sure to give a strong competition to nukkad wala momos that you love.

Where: Kamla Nagar, RK Puram, Janakpuri, Punjabi Bagh, Pitampura, Malviya Nagar and Dwarka
Time: 6 pm to 6:30 am
Cost For Two: INR 750

(Also Read: Late Night Snacks: 6 Healthy Options to Satisfy Hunger Pangs)

3. Hunger Must Die

If you live in Malviya Nagar and already don't have a favourite mid-night food delivery place of your own, we recommend Hunger Must Die. People have been raving about this place because of the yummy food and quick delivery. You can order north Indian, Chinese, Italian and Mughlai food here and they promise you a happy and fat burp!

Delivers To: In and around Malviya Nagar
Timing: 7PM - 3AM
Cost For Two: INR 500


4. Batman Delivers

This is the kind of Batman that saves your life by curbing your mid-night hunger. Batman Delivers serves everything to you at your place! Have you ever thought of having kebab rolls, biryanis, paneer tikka and gulab jamun along with other dishes late in the night when you couldn't fall asleep? Call Batman Delivers to cut down your mid-night cravings with their oh-so tasty food!

Delivers To: In and Around Greater Noida
Time: 7 PM to 5 AM
Cost For Two: INR 300

(Also Read: 5 Midnight Eateries In Delhi For Your Late Night Cravings)

5. Maal Gaadi

For people living in Gurgaon and who love the desi North Indian food, we have a wonderful option- Maal Gaadi. The menu includes Mughlai, north Indian and Chinese cuisines. Tandoori murg tikka and dal makhani here come highly recommended from reviewers. This is the place where you will get everything within your budget. Timeless desserts like gulab jamun and rasmalai top their list!

Where: GF 147, Sushant Vyapar Kendra, Phase 1, Sushant Lok
Timing: 12pm - 3am
Cost For Two: INR 800

Yes, we know you are already drooling! So, let us know from which restaurant are you ordering tonight?


For most people there are three meals in a day, but there is a secret fourth meal that we all enjoy late at night. If you are working till late or 'netflix and chilling', this fourth meal more often than not has the power to define your day (read night). If you have made your spouse or your boyfriend/girlfriend upset by skipping dinner with them, here is one last chance to make up to them. We bring to you some of the best mid-night delivery options that serve