Munching on late night snacks may not be the best thing to do when watching your calories, but when the hunger pangs kick in, there's no respite. This is the time when you grab anything that catches your interest, particularly junk food. Well, we may not be able to control the cravings, but what we can do is keep healthy snacking options ready in our kitchen closet. And it needn't be boring snacks; you can dish out numerous lip-smacking treats within minutes and satisfy your taste buds without really overfilling yourself.
Here are six delicious late night snacks which you can create within a few minutes -
Recipe by Chefs Aditya Bal & Devanshi
There is nothing more satisfying than munching on chat-pata Bhel Puri. This low calorie version can be made within minutes.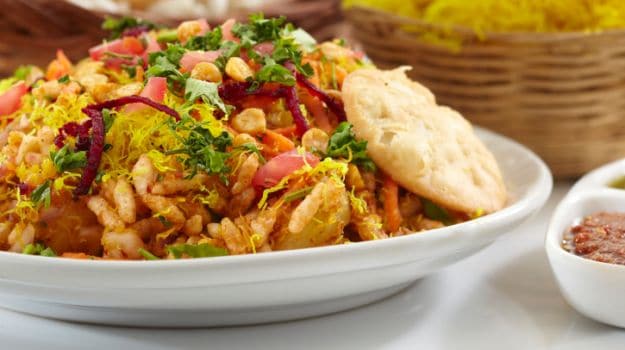 Recipe by Plavaneeta Borah
This energy booster is the perfect snack to nibble on. Loaded with the goodness of dates, cashew nuts and coconut, you can also throw in some seeds of your choice.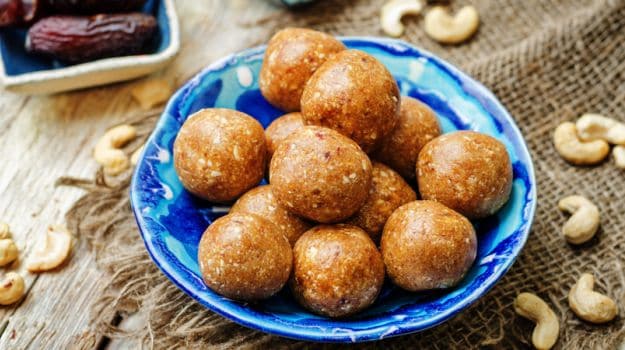 Recipe by Chef Heena Osis
Experience the goodness of baked potatoes without using an oven. Roasted potatoes stuffed with a paneer and green pea filling with an addition of aromatic spices.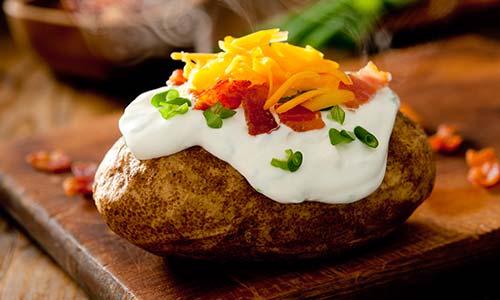 Recipe by Chef Surjan Singh
An easy appetiser, this recipe combines classic flavours which give your taste buds a joy ride. The goodness or grilled vegetables and feta cheese topped on crisp bread.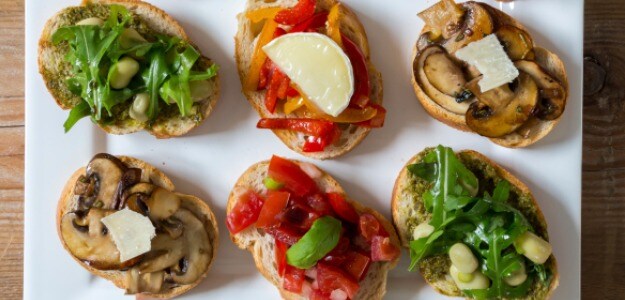 Recipe by Chef Vikram Mehra
Cucumbers blanched and deseeded, and filled with sweet chutney and seafood - it makes for an excellent snack. You can also substitute the shellfish with some sauteed mushrooms.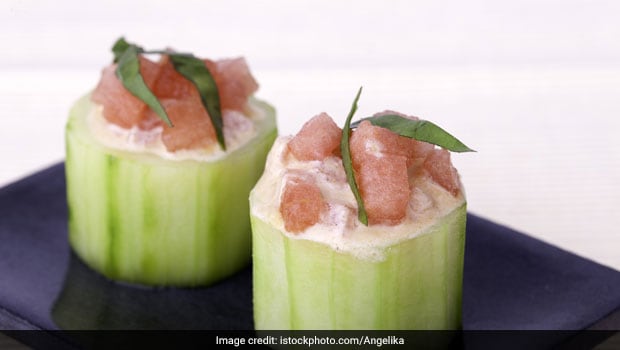 Recipe by Chef Niru Gupta
The timeless Gujarati delicacy can be microwaved and relished within minutes!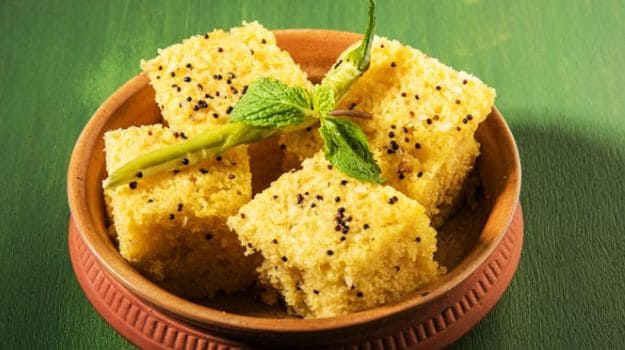 So, what you really need to put on your grocery list next time are the daily staples, along with nuts, puffed rice, veggies, dates, dry fruits and fresh fruits to name a few.