Human beings have a tendency to seek the new, whether it is unknown, unexplored places, cultures or flavours that they have never tasted before. But it is refreshing, once in a while, to switch to the simpler ways of life. It is like listening to old melodies, while driving in the rain; when you forget about everything but that moment when time seems to stand still. Or the feeling you get when you see the majestic Taj Mahal right in front of you, timeless and classic. These little experiences make us realize that our past can never be outdated as it has our existence rooted in it.(In Old Delhi, Street Food with a Whiff of History)
The same is true of food as well. India has gradually emerged as a market which is open to gastronomic experimentation and has been embracing global cuisines with much warmth and zest in the past decade. The capital city, Delhi and many other metros have come way ahead from what they were a few years back. One has a variety of options when it comes to eating out now, with so much on offer.(Daawat-e-Dilli:Jama Masjid Iftar Trail)
But honestly, after trying that creamy Thai curry or perfectly rolled Sushi, don't we all crave simple, classic Indian food? The time-tested recipes and evergreen flavours entice us as we seek a haven in those old, quaint eateries that seem to be around since forever!
(
The Parsi Trail: Top 7 Parsi Restaurants In Mumbai
)
This piece, the first in a series of two, sets out to bring to light those all-time favourite eateries in North and East India that have been serving food lovers since before India's Independence. These antiquated, often rustic eating spaces have not only been famous with locals but are popular with tourists too. These have moved with the times, but also carry with them a whiff from the old-world that never fails to charm their loyal diners.(A Weekend in Mumbai: 10 Eateries Worth Visiting)
DELHI
Karim's: This is, by far, one of the most popular eating places in the capital city. Winner of multiple awards and many accolades, Karim's is known for its lip-smacking non-vegetarian fair worldwide since 1913 and is growing day by day with restaurants opening up across the capital city. Not only does it date back to Pre-Independence India, it carries with it the enigma of recipes carried forward from the days of the Mughals.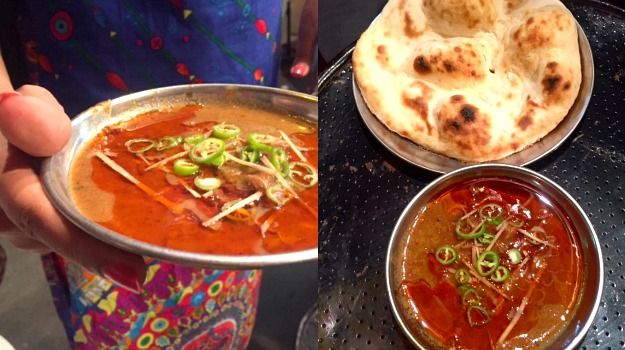 "Cooking Royal Food is the hereditary profession of Karim's; because wherever the Mughal's went they took our ancestors along with them right from the times of Babur. In 1911 Haji Karimuddin came up with an innovative idea of opening a Dhaba to cater the people coming from all over India to join the coronation of King George V. Haji Karimuddin started the Dhaba selling just two items of Alu Gosht and Daal served with Rumali Roti. In 1913, Haji Karimuddin Established the Karim Hotel in Gali Kababian, Jama Masjid, Delhi saying, "I want to earn fame and money by serving the royal food to the common man"," says Karim's official website.
16, Gali Kababian, Jama Masjid, New Delhi: Nearest metro station: Chawri Bazar
Meal for two: Rs. 800
United Coffee House: Founded in the year 1942, United Coffee House still retains its place in the hearts of food lovers in the capital city. Nestled away in Connaught place, the place boasts of being among the first few restaurants that offered fine-dining in Delhi. Ever since it threw its gates open to public, the place has been frequented by politicians, diplomats, bureaucrats, artist, corporates and tourists. Its décor has remained more or less the same through the years and it retains that pre-independence antiquity. Shifting gears to the food available, the menu here is sinful and indulgent, with plenty of variety for you to choose from.
From classic European preparations, Mediterranean and Indian food to the recently added Oriental and Modern Asian, the food here is a delightful amalgamation of desi flavours and International classics.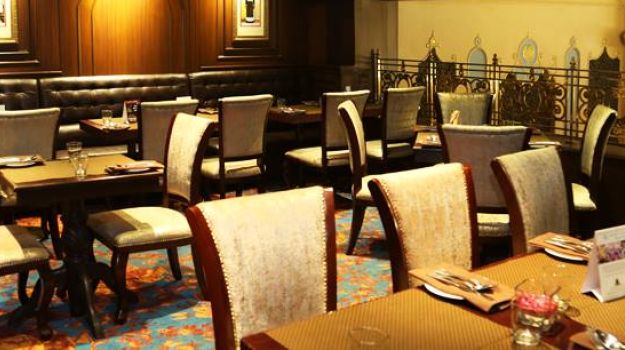 E15, Connaught Place, New Delhi: Nearest metro station, Rajiv Chowk
Meal for two: Rs. 2100
Moti Mahal: Moti Mahal was founded in the year 1947 and the Daryaganj restaurant was brought by Vinod Chaddha from the owner Kundan lal Gujaral in the year 1991. The Daryaganj restaurant claims to have no other chain whereas Kundan Lal Gujaral's grandson, Monish Gujaral continues to take the legacy forward in the form of its many chains opening up across the country.
Arguably, Moti Mahal, Daryaganj, was the first restaurant to have introduced tandoori food to the nation. It was also frequented by imminent personalities like former President Pandit. Jawahar Lal Nehru, Indira Gandhi, Richard Nixon, John F. Kennedy and most recently by International Chef Gordon Ramsay. Their food is exquisite and mouthwatering with delicacies that one must try in one's lifetime.
3704, Netaji Subhash Marg, Daryaganj, Delhi, Nearest metro station: Chawri Bazaar
Meal for two: Rs. 1100
LUCKNOW
Tunday Kababi: When one mentions Lucknow, you can't help but think of savouring exquisite Galawati kebabs served at the famous Tunday Kababi. The place is world famous with the original chain tucked away in one of the narrow gullies in the old area of Lucknow, which is also close to hundred years old. The shop is believed to be established by Haji Murad Ali in the year 1905 and ever since it has been expanding not only across the nation but also globally.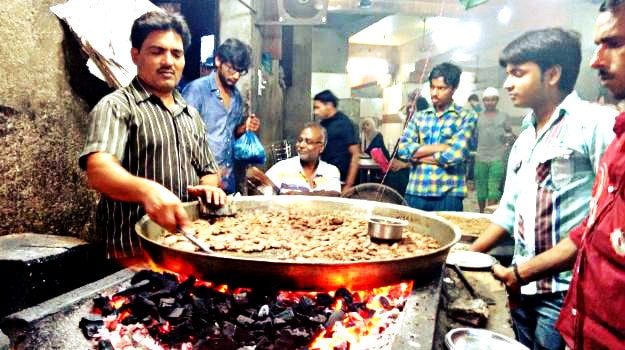 Haji Murad Ali didn't have one arm but was famed to be one of the star cooks for the Nawabs of Lucknow. Interestingly, the legacy of Tunday Kababi lives on till date with the same intricate mix of blends and spices that go into making their sensational kebabs, biryanis, kormas and other non-vegetarian gourmet preparations.
151, Phool Wali Gali, Chowk, Lucknow, Uttar Pradesh
Meal for two: Rs. 400
ALLAHABAD
Hari Ram & Sons: Allahabad is known for its mouthwatering chaat and street food. Hari Ram and Sons is probably one of the oldest street food shops in the city, tracing its origins back to the year 1890! From lip-smacking chaat, palak ki namkeen, masala samosas, chota samosa to khasta kachauri, you have some of the most delicious desi snacks made in pure desi-ghee and available at really low prices. A century old in the business and only getting stronger with every passing day, the shop has seen many imminent personalities taking bite of their delicacies and many even getting the famous aloo-less masala samosas specially packed in bundles.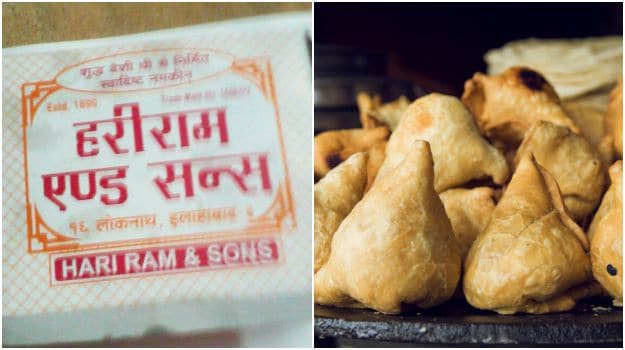 Loknath Lane, Chowk, Allahabad, Uttar Pradesh
Meal for two: Rs. 200
DARJEELING
Glenary's Restaurant: The bakery cum restaurant was opened up by an Italian and was originally named Vado. It was later brought by the family of a local worker who became the manager here. Glenary's is not only a hit with the locals but also with the tourists. The desserts here are par excellence and so are their savoury delicacies that include an exciting mix of meat pies, soups, steaks, cheese balls, pakoras, fries, sizzlers and more. Do not miss their coffees and Darjeeling tea.PS- It has a well-stocked bar as well.
Nehru Road, Ganeshgram, Darjeeling 734101
Meal for two: Rs. 1000
KOLKATA
Indian Coffee House: Indian Coffee House has close to 400 chains across the length and breadth of the country with the first one opening up in Mumbai. The decade of 1940s saw close to 50 of its chains opening up across the nation. Kolkata has many branches, of which the most notable ones include College Street, Jadavpur, Medical College and Central Avenue. Kolkata's Coffee House at College Street is the oldest and a living legend. It has witnessed many great personalities - like Rabindranath Tagore, Amartya Sen, Manna Dey, Satyajit Ray and others - frequenting the place and discussing great ideas over a cup of steaming coffee or chai and a plate of omelets or cutlets.
15, Bankim Chatterjee Street, College Street, Kolkata
Meal for two: Rs. 400
Flury's
The brainchild of a Swiss couple who settled in Kolkata during the British rule, Flury's is now a thriving chain that has spread its reach across the country. The once small, little bakery used to be a favourite with Bengalis and the British alike. Mr. and Mrs. Flury opened it in the year 1927. Now, the expanded menu includes pastas and soups along with the signature desserts and cakes, coffee, tea, sandwiches and more. The shop sits cozy in Park Street and is believed to have been frequented by Satyajit Ray.
18, Park Street Area, Kolkata
Meal for two: Rs. 1000
SHILLONG
Delhi Mishthan Bhandar: Located amidst the busy Police Bazaar, this quaint little shop has been serving the locals with some mouthwatering chole bhature, cutlets, gulab jamuns, lassis and a lot more since 1930.
The eatery even has a dedicated sweets section with arguably the best jalebis one can get in town. The shop entered its name into the Guinness Book of World Records in the year 2008 for frying the world's largest jalebi ever. According to a PTI report, "The 75-inch in diameter jalebi with 15 kg weight was fried by five cooks of local confectioner, Delhi Misthan Bhandar which is one of the oldest shops in Police Bazaar, located in downtown Shillong."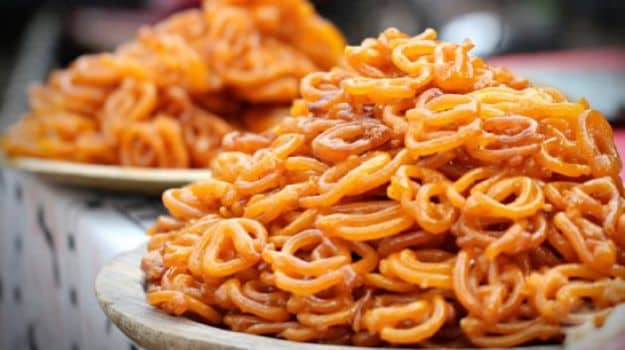 Near Hotel Center Point, Police Bazaar,Shillong
Meal for two: Rs. 400
GUWAHATI
Shaikh Brothers Bakery: Probably the oldest bakery in the city, this one enjoys a legacy close to 125 years. Shaikh Ghulam Ibrahim established this bakery way back in the late 1800's which became one of the most preferred bakeries not only for the locals and the British but also Jawahar Lal Nehru and Indira Gandhi.According to a report in The Telegraph, "From 1905 onwards, special boxes for the Governor House were daily dispatched to Shillong from this shop in horse-drawn carts. During Jawaharlal Nehru's visits to Guwahati, cheese straw from this bakery were invariably served on Nehru's breakfast table as he had a liking for it. Indira Gandhi's Z-category security personnel kept standing by the oven when bread meant for the former Prime Minister was being baked and packed in this very bakery."
The bakery is famous for its cakes, desserts, breads, cookies, pastas, patties, pizzas as well a special paratha-like preparation known as Bakar-Khani.
Hem Baruah Rd, Fancy Bazaar, Guwahati, Assam
Meal for two: Rs. 600