Where does one go to eat in Mumbai? That's a question I am almost afraid to ask. Given the sheer expanse of the city and the evolving restaurant scenario, recommendations that come in will probably require a thick directory. However, a trip around some of the more popular zones in the city can give us an opportunity to taste some interesting food. Over 12 days I explored the city, only for the hundredth time, went to some new places, and revisited some of the old.
The Bombay Canteen
The recently opened Bombay Canteen does something that very few restaurants adhere to - innovate within the boundaries of familiarity. It's difficult, to present something new and yet not stray too far from what we relate to. And while their Toast Kejriwal is a magnificent Indianized ode to Eggs Benedict, perfectly tweaked with the coconut oil flavoured green chilli chutney, the Spiced Grilled Chicken Kaleji with onion and carrot salad is what you shouldn't miss, even if you don't like liver. And if you like your biryani subtle, the Shrimp and Kairi Biryani is your dish. The touch of raw mango in this near-white biryani deserves extra brownie points.

(Food Trail: Our Hunt For The Best Chole Bhature in Delhi)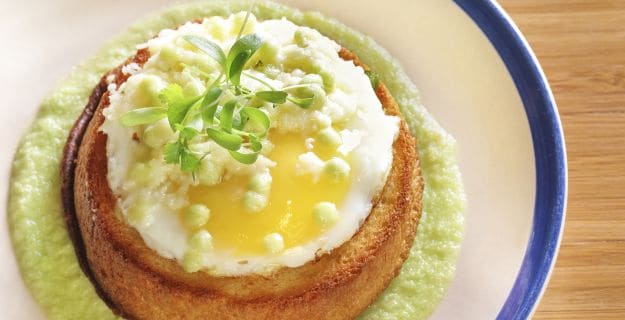 Location: Kamala Mills, Lower Parel
Meal for 2: Rs.1500
Café Churchill
It's easy to miss this small café-restaurant amid the constantly buzzing Colaba Causeway, so keep your eyes open. A small café that can probably seat not more than 35-40 people, Café Churchill has a menu that ranges from momos to steaks, but yet doesn't overburden with choices. However, the Prawn Cocktail, which doesn't look nearly as pretty as it should, is a sure winner. Not too sweet, with just the right amount of bite, this classic appetiser is a must-have. And then comes the Sali Boti, served with two large slices of toasted bread.(Top 10 Places to Eat in Mumbai)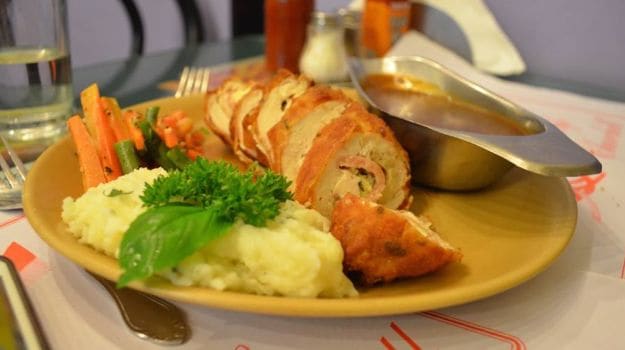 Image via official Facebook pageThis slow-cooked mutton curry is best eaten with rotis, but the bread does just fine too. Served with sali (fried potato cut to resemble matchsticks) on top, this dish at Café Churchill is pretty much exactly how you'd eat it at a Parsi home, and that is its best feature.
Location: Colaba Causeway
Meal for 2: Rs.1200
Doolally Taproom
Arguably India's first microbrewery, Doolally comes from Pune. This tiny pub serves about eight brews at a time, and the most delicious apple cider for those who don't really like beer much. But it's hard to pass up a good craft beer. A vibrant energy, supplemented with generous portions of food, good music, and fairly prompt service, it's a place that's loved by the regulars. A recent addition to Mumbai's pub scene, Doolally is usually crowded and tough to get a table at. The one-page menu takes away the pressure of ordering too, and touches upon cuisines from different parts of India, and the world.(Top 6 Places to Eat at While Travelling to Mangalore)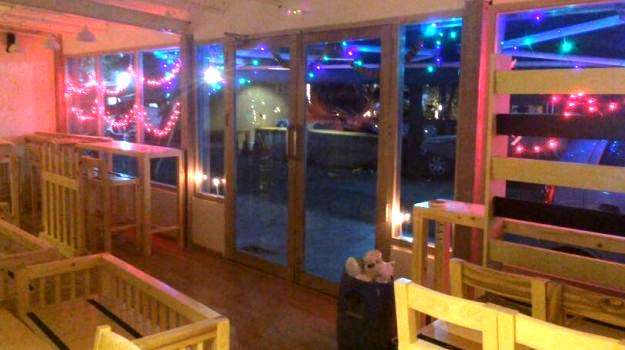 Image via official Facebook pageSo there's Bunny Chow, and beer battered Bombay Duck, Chicken Ghee Roast, and even a Caesar Salad. For most, the non-vegetarian Large Plate is an easy option. It comes with delicious Wasabi Scotch Eggs, Creole Prawns, Parmesan Chilli Chicken Crostini, and Keema Mutter Cigarillos. Different textures and flavours served on the same plate - a good choice for the lazy.
Location: Reclamation, Bandra West
Meal for 2: Rs.2000
The Fatty Bao
It's new, it's swanky yet casual and comes all the way from Bangalore - The Fatty Bao's Asian menu is definitely worth a trip to Bandra (okay, maybe not in peak traffic). The Fatty Lotus Root (sliced lotus root tossed in Kung Pao) is sweet and crunchy - something you'd might want to try drinking with a Fatty Sour (a cocktail made with raspberries, whisky, lime, and sugar). But the three things you can't miss here are the Asparagus and Lychee dumpling (pray it's available), the Char Siu Bao ( fluffy bao stuffed with pork and absolutely divine) and the slow cooked Lamb Massaman Curry for main course. This Asian curry comes with baby potatoes too, and a generous portion of jasmine rice - perfect for a rainy evening. (The Best Restaurants in North Goa)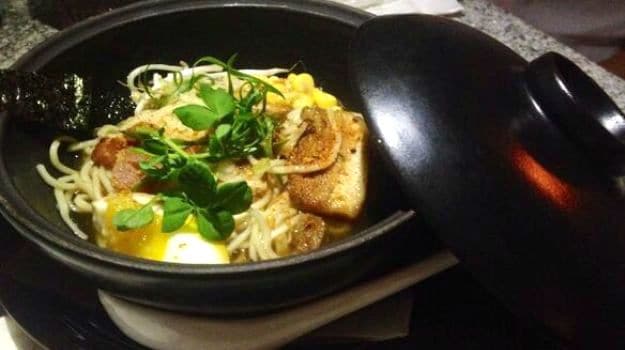 Location: Bandra West
Meal for 2: Rs.2000
Sassy Spoon
The Sassy Spoon is cheerful and fun, and they make a delicious strawberry and balsamic ice cream. But that's not the only reason we like this place. Their Watermelon, Smoked Ham, Grilled Pineapple, Pomello, and Coconut Dressing Salad is delicious. It's got the whole sweet and sour balance just right, held together by the light coconut cream dressing. And you know what else you'll like? The Otak Otak - Malaysian spiced fish, grilled in a banana leaf, and served with a sweet and chilli dipping sauce, and cucumber salad on the side. The sauce plays really well with the medium-spicy fish. And did we mention the hot chocolate here? It's nothing short of decadent. Avoid the Bandra branch and make the trek all the way to South Mumbai for the original.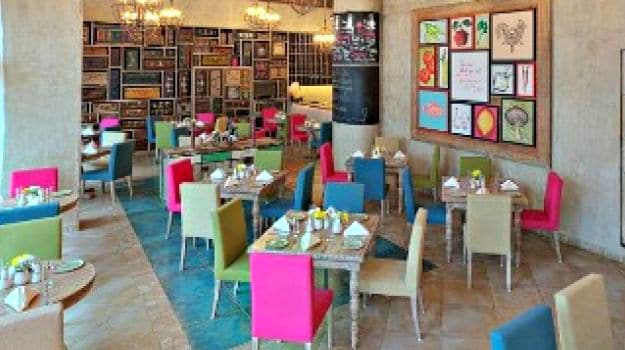 Location: Nariman Point
Meal for 2: Rs.2500
Indigo Deli
Lots of shopping has to be paired with lots of food, and Indigo Deli at Inorbit Mall did not disappoint me. I like places that do all-day breakfasts. But my eyes were on the Wine Poached Pear Salad, and let me say that the dollop of caramelised gorgonzola on top of the salad made a massive difference. Plus, it has spiced pecan. The sweetness of the pear, the creamy cheese, and the crunch of the pecan nuts - makes this salad a winner.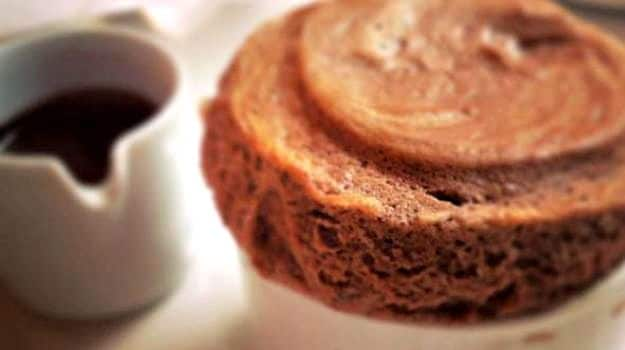 And if you want to play with food, get one of the Indigo Deli platters. It comes with some salad, anti-pasti, dips, which even include some hummus and pita. A large plate is good enough for two. The one dish you should not miss here is the Pulled Pork Burger. Arguably the best burger in the city, it is delicious and sinful . And the fresh juice mixes are truly refreshing - try the simple apple and orange with a hint of ginger.
Location: Inorbit Mall, Malad West
Meal for 2: Rs.2000
Moshe's Café
A child would be happy at Moshe's for sure - after all you get pancakes here all the time. But it's their hummus bowl that delighted two adults like never before. Try the Breakfastish hummus bowl -it comes with lots of hummus (and not enough pita), which is decorated with spiced boiled eggs, parsley, and pickled onions. We like the idea of having 'ish-es' on menus. Their Chicken Hot Dog too is a good bet. Hot bbq sauce, browned onions, and fresh herbs are all it has - simple, and so good. A small outlet, it's great for a cup for coffee too.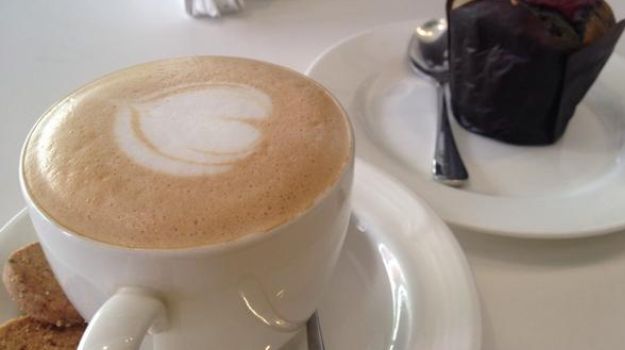 Location: Opp. St. Joseph's High School, Juhu
Meal for 2: Rs.1200
Imbiss
I asked someone about Imbiss, and was asked back, "Do you like meat?" Imbiss is a paradise for meat lovers. The presentation might not be posh, but who really cares for presentation when you're eating Chorizo Rice, served with a duck egg on top? The Hungarian Goulash is another one of their good dishes - old fashioned and wholesome, this goulash has meat, potatoes, smoked sausages, and warms you up instantly. Too bad Mumbai can't tweak its weather conditions to do justice to this dish. The portions are huge and make up for the effort you have to make in locating this place.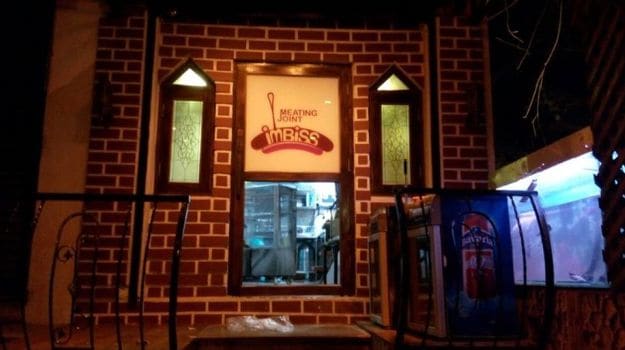 Image via official Facebook pageLocation: Hill Road, Bandra West
Meal for 2: Rs.1000
Le Pain Quotidien
We're glad to have LPQ in India, because it could very well make a difference to the café culture here. Their Hot Chocolate is a must-try, but it's not as decadent as some of the other places are known to serve. Try that with the Watermelon and Arugula salad. It's got Feta and smoked maple mustard - one of the best salads I've had in a long time.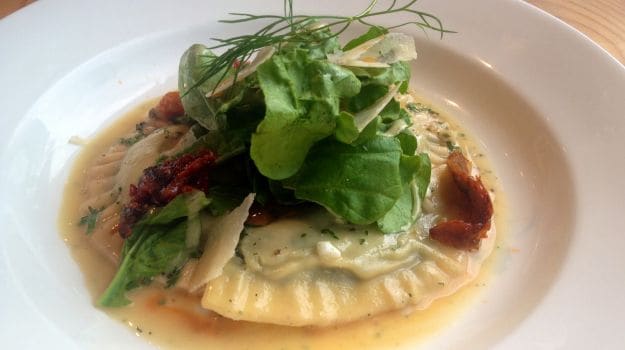 For a quick dinner, their Tartines are good enough. The open faced sandwiches come with quite a few options, and two of our favourite picks would be the Trio of Pork (Pulled Pork, Belgian Ham, and Crisp Bacon), and the Smoked Cheese with Cheddar and Jalapenos. And given that LPQ makes their own bread, you won't have to worry about what goes below the toppings.
Location: Multiple Outlets
Meal for 2: Rs.2000
Trishna
How could we not eat seafood in Mumbai? And crabs were a must on the itinerary. It's one of those places were carbs can take a hike, as we chose to focus only on the proteins. Crabs tossed in butter, pepper and garlic are worth the trip for sure. Try the Bombay Duck fry too, and the Koliwada or Crispy Fried Prawns. In fact, eat as much seafood as you can. The ambience isn't something you need to judge here, though it has transformed into a fairly high end restaurant over the years. But it's all about the food - really.
Location: Kala Ghoda, Fort
Meal for 2: Rs. 2500