As Onam draws closer, we all secretly long for the hallmark of the festival - Onasadhya. An art form in itself, Sadhya is one of the most elaborate multi-course meals served across the world. Celebrated with much gusto, who wouldn't want to revel in Kerala's festivities and get a glimpse of God's own country? Now since you can't fly down, we bring Kerala to you, on a banana leaf that too. Sit back and relax, as we take you on a gastronomical journey of tantalising delicacies churned out for this momentous occasion.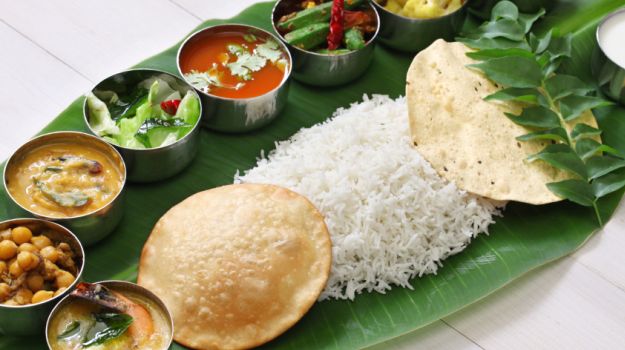 Here's a list of restaurants celebrating Onam 2015 in New Delhi, Mumbai, Bengaluru, Hyderabad, Chennai, Kochi and Pune:
Delhi
1.
Mahabelly
What's on the menu at Mahabelly for Onam 2015? Banana Chips, Lemon Pickle,
Avial
, Cabbage Thoran, Pineapple Kichadi, Sambar,
Rasam
, Mango
Pulissery
, Pappadam, Ada Pradhaman and 15 other dishes on offer. The manager remarks, "Everything will be served on a banana leaf. Our non-vegetarian items will be on standby, and have to be ordered specially." So watch out for their Prawns Pollichathu (umm, yum).When: Friday @ 12 pm Special Onam Sadya
Where: Restaurant Block, DLF Place Mall, Saket
Timings: 12 PM onwards
Price: Rs. 699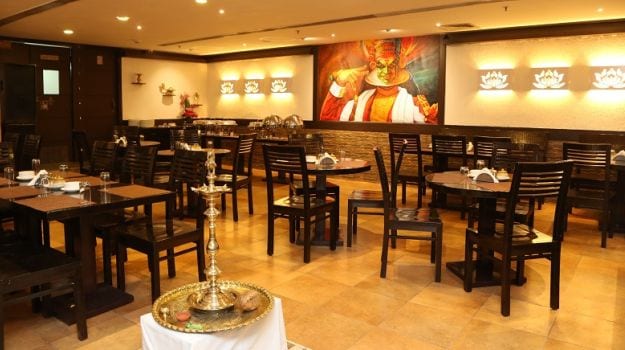 Where: DLF Cyber Hub, Ground Floor, Gurgaon
Price: Rs. 850 (exclusive of taxes)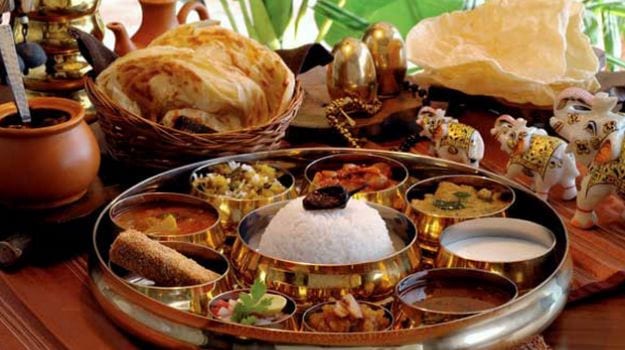 3.
Dakshin
While you quench your thirst with some Neer More (special buttermilk), let Chef Velu prepare a splendid Sadhya thali featuring scrumptious Pachakari Varattiyathe (a sour and spicy curry) and Ulli Muringakai Theeyal (delightful onion and drumstick curry). Where: ITC Sheraton
Timings: 12:30 AM to 2:45 PM
Price: Rs. 1500 (exclusive of taxes)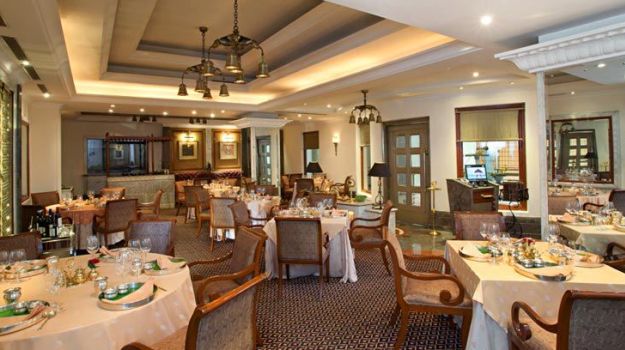 4.
The Toddy Shop
This Friday, a heavenly feast of over 20 items will be served at The Toddy Shop in true Kerala style and will blow your mind. End your meal with their mouth-watering Semiya Payasam. Where: My Square, 2nd Floor, Select Citywalk Saket
Price: Rs. 650 (avail a discount if you pre-book)
Timings: 12 PM to 4 PM
Mumbai
5.
Taste of Kerala - Lalit Refreshment
With 31 dishes on offer, it just can't get better than their Sadhya Special menu. A phenomenal spread, and yet so economical.Where: Pitha Street, Fort
Price: Rs. 380 for dining in, Rs. 420 for delivery
Timings: 11 AM to 3 PM6.
Dakshin Culture Curry
Master Chef Deepa Awchat presents the Onasadhya Detoxifying Thali at Dakshin Culture Curry this year. While listening to the live band, relish their gargantuan spread including
Erissery
, Olan, Kotu, Kadala Curry and Suyam.Where: Kataria Road, Mahim and Andheri Lokhandwala
Price: Rs. 595
Timings: 12 PM to 3:30 PM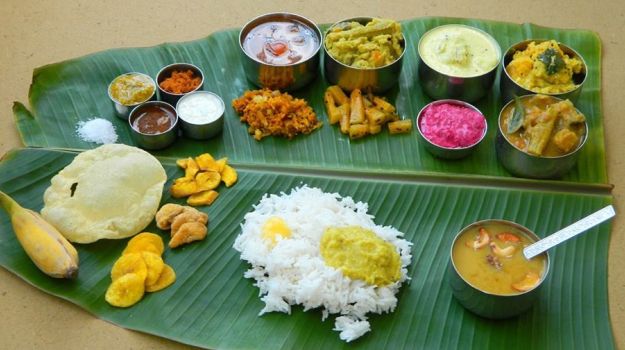 Bengaluru
7.
Karavalli
Chef Naren Thimmiah of this famous fine dining restaurant says, "Our Sadhya Special includes 24 dishes from
rasam
to pickle, served in a particular sequence. Each dish will be vegetarian, absolutely authentic and create a symphony of flavours when plated together."Where: The Gateway Hotel
Price: Rs. 1800 (inclusive of taxes)
Timings: 12 PM to 3 PM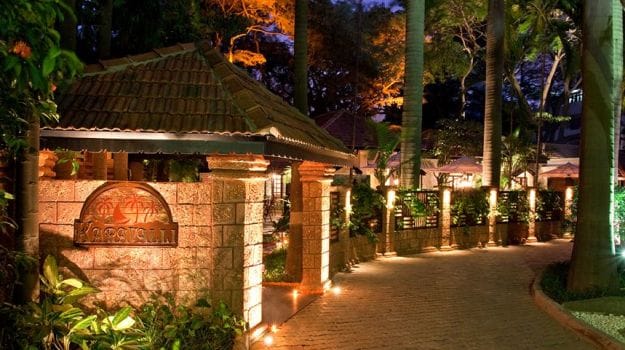 8.
Salt Mango Tree
From the 28th to 30th of August, 22 dishes await you @ Rs. 595 only at Salt Mango Tree. Their Onam Sadya Box is for Rs. 495, while their Special Payasam Takeaways are priced at Rs. 485. "Leave the cooking to us and enjoy Onam with your loved ones", opines the Chef. Where: Whitefield
Timings: 12:30 PM to 5 PM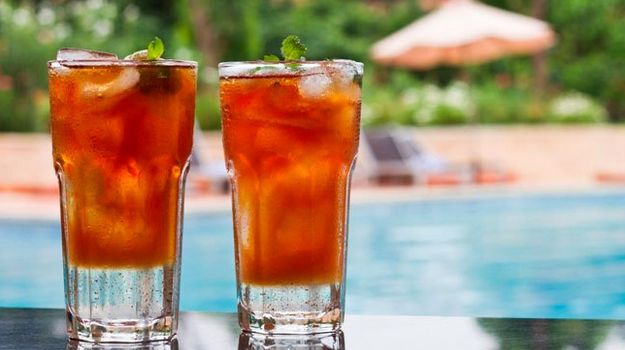 9.
Rasa
The chef remarks, "Rasa is organic in both food and experience, and will serve a special Onam Sadhya from August 27th to 29th, 2015. The sadhya menu at Rasa will include ginger, lemon and mango pickle, Chakkaraperatti, Pachadi, Thoran, Olan and lots more."Where: Indiranagar
Price: Rs. 650 (plus taxes)
Timings: 12 PM to 3:30 PM and 6 PM to 10 PM
10.
BonSouth
BonSouth will welcome the spirit of King Maveli with its huge array of signature Malayali dishes prepared by chef Manu Nair and his team. To name a few, you can enjoy Pazham Puri (banana fritters) and the Parippu Vada. In the main course, the signature dishes of Onam, like Olan and Avial can be eaten with Puzhukal Arri Choru,which is the traditional red rice from Kerala. Sridevi, their Media Head, says "You just have to try our dessert spread. It includes Parippu Payasam, Paal Ada Pradaman and the mouth watering Pazham Purungidu which is steamed Kerala bananas glazed with honey."Where: 5th Block, Koramangala
Price: Rs. 500
Timings: 12 PM to 3:30 PM and 7 PM to 11 PM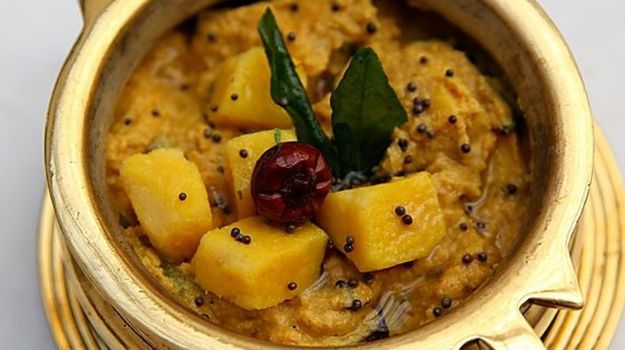 Chennai
11.
Ente Keralam
The spread of the Onam Sadhya at the popular Ente Keralum comprises 25 dishes featuring four Pickles, four different varieties of Chips, four Payasams, Pradhamans and more. It is sure to satiate all your cravings.Where: MRC Nagar, Poes Garden and Arna Nagar East
Price: Rs. 665 + taxes
Timings: 12 PM to 3 PM
Hyderabad
12.
Simply South
So flavourful, so spicy - the food served at Simply South in Hyderabad is unparalleled. With 23 dishes on offer this Onam, get ready to dig into Kerala's finest and be a part of the enthralling tradition.Where: Film Nagar
Price: Rs. 500
Timings: 12 PM to 3:30 PM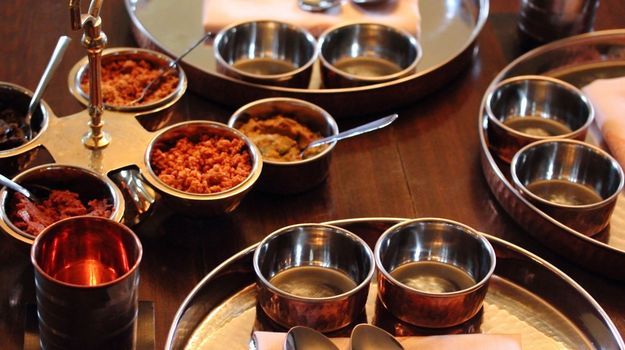 Pune
13.
South Indies
Popular for their inventive spin on vegetarian fare, South Indies plans an elaborate 35 item long Onam Special showcasing their divine Pineapple Pachadi and scrumptious starters such as Pazham Pori.Where: Shivaji Nagar
Price: Rs. 550
Timings: 12 PM to 3 PM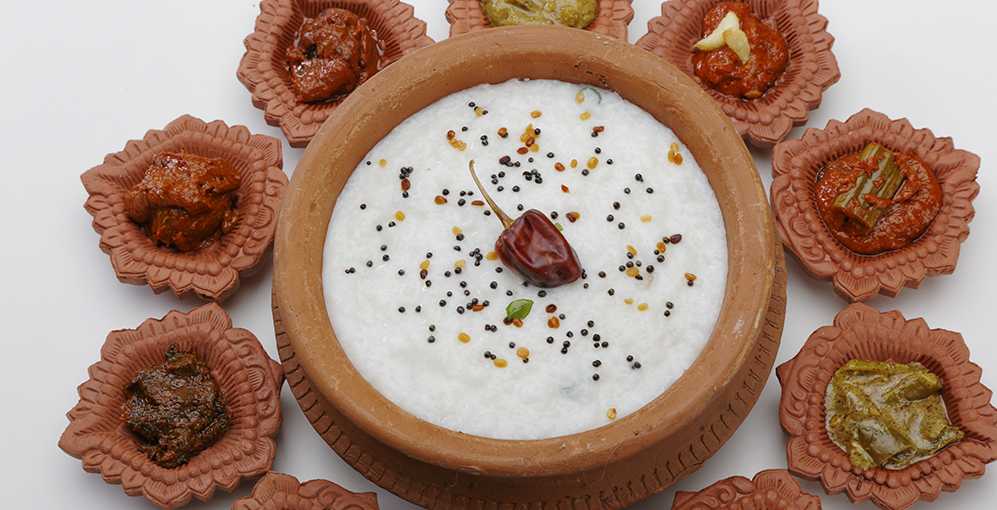 Kochi
14.
Cassava
Raising the bar further this Onam, Cassava will be serving 22 dishes inclusive of their delicious Kappa Pappadum Pidi, Vazhappu Cutlet and lots more.Where: Level 1, Kochi Marriott Hotel
Price: Rs. 600
Timings: 12 PM to 3 PM
(10 Best Onam Recipes)