Mangalore, an important port-city on the Konkan coast is emerging as an educational and industrial hub. Between picturesque Kerala and urbanized Bangalore, Mangalore offers the best of both worlds. A melting pot of communities like Beary Muslims, Mangalorean Catholics, Saraswath Brahmins, and Bunts to name a few, the local cuisine is a delicious reflection of this coalescence. Some of the ingredients that play an important role in this cuisine are coconut, rice, dried red chillies, garlic, ginger, curry leaves and tamarind. Like all coastal communities, fish is an indispensable part of the everyday meal. The Mangalore fish curry, chicken
ghee
roast as well as other classics like Mangalore buns, can be sampled at the restaurants mentioned below:(
Want to Stay Healthy? Live on the Seaside​
)
New Taj Mahal Café
Start your day in Mangalore with an early breakfast at New Taj Mahal Café. In addition to crispy
vadas
and
dosas
, and pillow-y soft
idlies
, you will find Mangalore's favourite breakfast food at this cafe. Mangalore buns, unlike what the name suggests, have more in common with the North Indian
batura
. These dough-y pieces of heaven are incorporated with just enough ripe bananas to make it fragrant and melt-in-your-mouth soft. Washed down with a cup of piping hot coffee, a day started on this note cannot go wrong.
(Chef Aditya Bal's Food Adventures in Mangalore)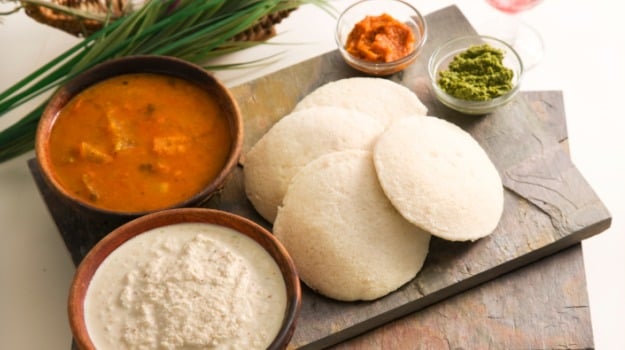 Where: K S Rao Rd, Kodailbail
Giri Manja's
Every town and city has a restaurant that is a local secret, serving the best food, without any of the frills attached. Giri Manja's is Mangalore's best-kept secret. Tucked away in a side road on Car Street, the entrance is almost hidden underneath a hoarding that advertises Coca-Cola. The place consists of a converted house that has two long tables lining either side of the front room. Two benches placed on either side of the table make for a truly communal eating experience. The menu here, which one of the servers will recite to you, consists of 'meals' and the catch of the day made two ways - masala fry or sukha. The prawn masala is exceptional, as is the seer fish fry.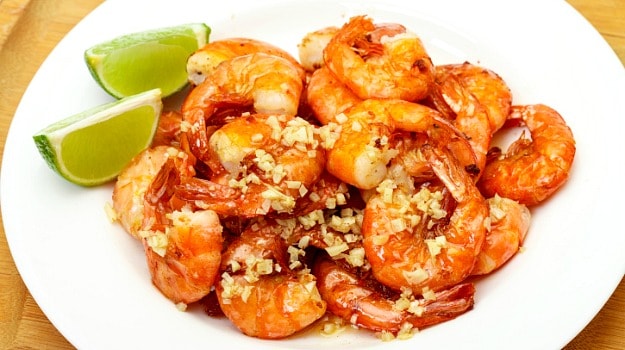 Where: Near Kalikamba Temple, Gopalkrishna Temple Road, Bunder, Bhavathi
(
Mangalorean Fish
)
Gajalee
Gajalee, famous in Mumbai for its coastal food, wholly lives up to its reputation in Mangalore by serving up some of the best seafood in the city. Although pricier than the other options on the list, a meal here, in the old converted circuit-house with its whitewashed walls, terracotta floors and French windows is an experience not to be missed. Although you can't really go wrong with the menu, my favourites here are the Crab Tandoori Masala and Prawn Ghee Roast.
(Rocky and Mayur Go Munching in Mangalore)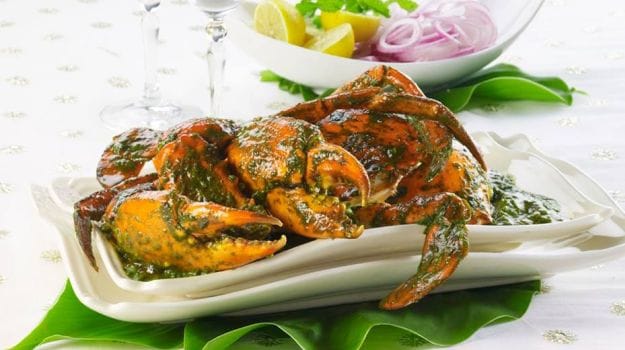 Where: Circuit House Compound, Kadri Hills
(
Mangalorean Prawn Curry
)
Woodlands
Woodlands is a Mangalorean institution. Back when eating options in this city were limited, many evenings have been spent by the inhabitants of the city parked outside Woodlands, tucking into their excellent dosas. Although the menu is now varied, the dosa here is still a must-try. For the adventurous, the Chinese Bhel Puri is also quite delicious. And of course, your Woodlands experience is incomplete without a cup of their filter coffee.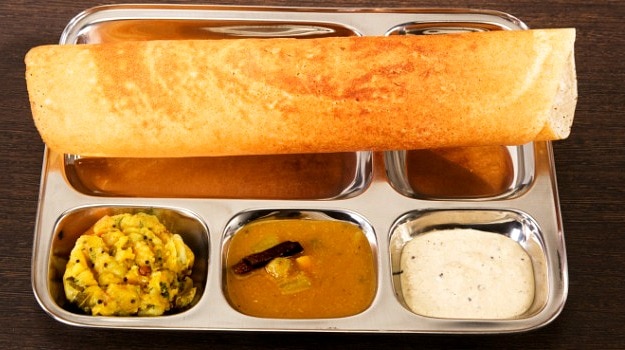 Where: Hotel Woodlands, Bunts Hostel Road, Balmatta
Lighthouse Chaat
A favourite with the locals, Seetharam's is where you go when you want the best local chaat. A van that has been converted into a chaat counter, this is a hangout for not just the college students from close by, but also hungry customers from all over the city in need of a taste of their childhood. The main stay here is the charmuri, a puffed rice mixture that will set your mouth on fire. Peanuts and slivers of raw mango add texture that plays beautifully against the puffed rice. What gives Mangalore charmuri its characteristic flavour is the coconut oil used. For the indulgent, BC, with pieces of boiled egg is a must try. Charmuri at Seetharam's tastes best with a glass of ice-cold sugarcane juice to wash it down.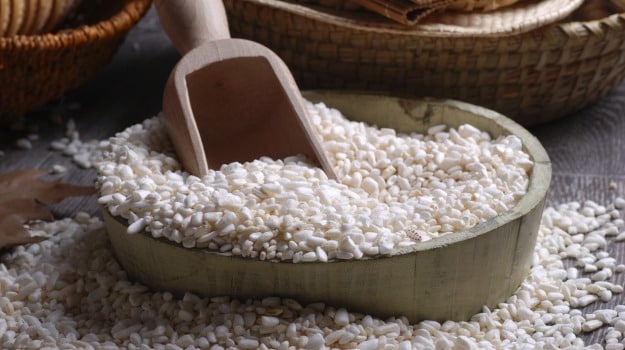 Where: Lighthouse Hill Road
Shetty Lunch Home
Mangalore's most popular culinary export is Chicken Ghee Roast, and a great place to sample it is Shetty Lunch Home. For the uninitiated, this chicken dish consists of chicken marinated in red chilli and spices, and roasted in copious amounts of ghee. What sets this dish apart from other chicken masalas is that the slow frying in ghee tempers the spices and gives it depth and earthiness that is irresistible. Be sure to try out the Kane Masala Fry as well.
Where: Don Bosco Hall Cross Road, Hampankatta
(
Bunt Chicken Curry
)