Through most of my college years I'd pick up greasy food from the restaurant next door or order-in from this new place which offered gluten-free waffles and onion bagels. Not because I was lazy but because my feminist-self thought that women shouldn't spend time in the kitchen. They're supposed to be the next big CEO's, lawyers, cops, et al. But after eating out of take-out boxes for over three years I realised that there's something else that the next big CEO also needs to be. Healthy!(
How to Balance the Flavours in Your Cooking
)Before I started to cook, which wasn't until a few years ago, I thought it would be a challenging task. I had seen my mother cook for over 20 people at dinner parties and I never understood how she managed to do so with such ease. But as I began spending more time in the kitchen, I realised it wasn't too difficult after all. But there were a few disasters too such as walking into a grocery store and being completely clueless about what ingredients to pick, the chicken dish being dry, and burning cakes among others.
(
How to Get the Best Out of Vegetarian Cooking
)
It takes patience and some practise to learn how to cook. I remember I would linger in the kitchen while my mom marinated the chicken and told me about all the spices she loved to cook with. I read through books that spoke of the chemistry of cooking, seasonal ingredients and principles that made it work. But there is another way to skip right to the end. To learn what I learnt over a year in just a few days, join a great cooking course!(The Best Cooking Oils for Your Health)
If you've ever wondered how to make fresh pasta, a whole roast chicken, a three-tier cake and crusty hand pies then we've found you the perfect answer. Here's a roundup of 6 delicious cooking courses in Delhi. These classes aren't just for those who are still learning their way around the kitchen but also for those who know how to cook. From a half-day class for kids on frosting to those centered around traditional chutneys and home-made dal, it's all in there.(Kitchen Hacks 101: These Quick Tricks Will Make Your Life So Much Simpler)
Cocoka
Run by Shikha Sachdeva, Cocoka is a home-based cooking school that specialises in the fine art of baking. You can take classes in eggless biscuits, classic icings, quintessential cupcakes and other delicious baked treats. She's got a repertoire of inspiring recipes, especially her Christmas plum cake, and brilliant techniques.(Cooking With Beer: Ale and Hearty Ideas)
"Baking isn't something you must prepare for three days in advance. It should be something you're able to do with whatever you have at home and that's what I try and teach my students. The ingredients I use and recommend are cost effective yet of good quality" says Shikha.
So if baking is your calling, then come get your hands dirty.
Address: Block K, Saket
Price: Rs.5000 to Rs.7000 for a 6 8 hour class in which you'll learn 12 recipes. You can also split the class between two days.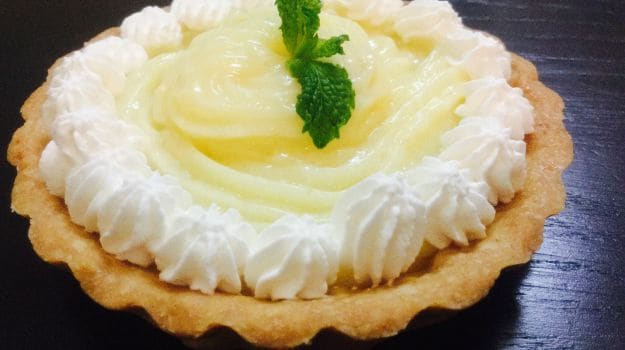 Crusty lemon tart
Gourmet Desire
"There's no better feeling than to do what you love and get paid for it" says Jyoti Aggarwal, chef and owner of Gourmet Desire. And this is only one of her many success mantras that she confidently recites.
Jyoti Aggarwal is fearless in a way that's both inspiring and intimidating. She opened doors to her cooking school way back in 2000 and since then, has lapped up a great clientele of both foreigners and aspiring home-bakers. She also caters to those who want to experience the rich cultural heritage of Indian food through what she calls the Gourmet Experience, a four day program where you get to enjoy a delicious Indian meal at her home, a trip to the spice market and vegetable shop to understand the local produce and finally, a one day cooking session. With her passion running high for both cooking and baking, she continues to look forward to bringing culinary joy in the lives of many.
Address: C 511, Sheik Sarai Phase 1, New Delhi, Delhi 110017
Price: Rs.2150 per class in which you'll learn 4 recipes. If you want to learn the A to Z of baking, then a four day session would be ideal.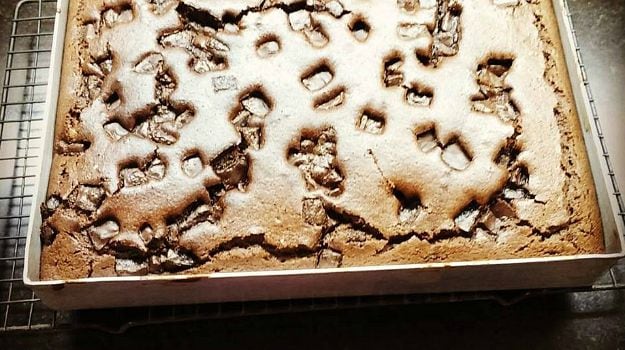 Meenu's Pranaa Kitchen
"Let food be thy medicine and medicine be thy food" - Hippocrates
This line more or less sums up what Meenu Nageshwaran's ingenious cooking school is all about. She's a bold, bright and intelligent woman who believes that you can outsmart common lifestyle diseases by choosing organic ingredients and making good food choices. She herself is a vegan and teaches people how to make food that isn't just healthy but absolutely delicious. I've tried her cashew mayonnaise, coconut-milk based kadhi, coleslaw and peanut butter, all of which are organic, vegan, oil-free and absolutely delectable.
Address: X-29, Lower Ground Floor, Hauz Khas, New Delhi 110016
Price: Varies per class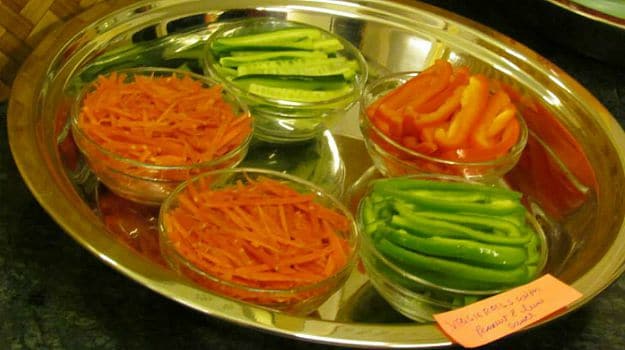 Image credits: Facebook/Meenu's Pranna Kitchen
Learn How to Cook at the Hyatt
Learn how to cook from some of the most brilliant minds from the food industry in one of the finest Indian hotels. It's not every day that you get to learn how to cook in a state-of-the-art professional kitchen. Hyatt Regency hosts a cooking workshop every Saturday put together by Charmaine Personality, a finishing school that helps members learn about dining etiquette, food, and nutrition. Sonali Barthwal tells me, "We take groups of 6 because it's just about enough to be interactive and yet not border on your personal space."
She adds, "We're not just offering the expertise of top chefs and a fully equipped kitchen, but customised classes. You can decide as a group whether you want to pick vegetarian Italian or non vegetarian Chinese, and we organise it accordingly."
Address: Hyatt Regency, Bhikaiji Cama Place, Ring Road, New Delhi, India, 110066
Price: Rs.3990 per class where you learn 4-5 recipes followed by lunch with the chef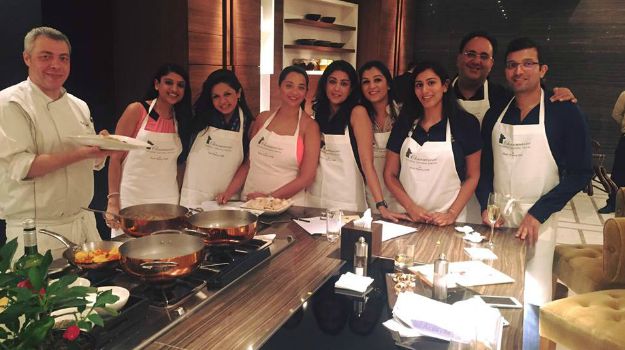 Image Credits: Facebook/Charmaine
Minty's Food Studio
A MSc in Food & Nutrition, chef Minty Singh has been teaching students how to cook since 2003. From dinner rolls to sugar-soaked rasmalai, chef Minty offers classes across many cuisines and courses. All her classes are hands-on which means you won't be shoved to the back of the room with a notepad and pen. You'll actually get to cook! She offers classes through the week, from 11 AM to 2 PM and then from 3 to 6 PM. "I get a lot of people who opt for different cuisines but the one category which is extremely popular is baking. People want to learn how to cook cupcakes, muffins, spongy brownies, cakes and other baked treats" says chef Minty.
Address: E 450 S.flr, Greater Kailash II, New Delhi 110048
Price: Rs.1800-2500 depending on the cuisine for a 3 hour class. Maximum group size of 5.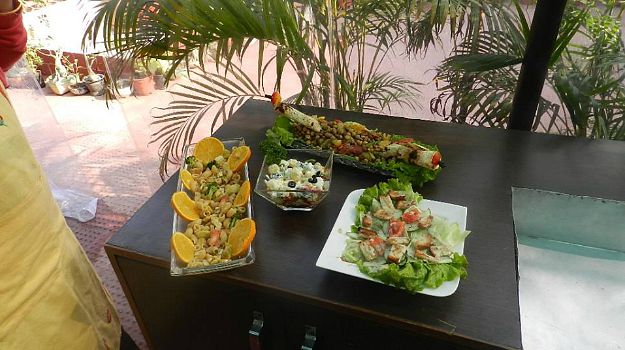 Image Credits: Facebook/groups/MintyFoodStudio
Little Cheflings
I have to admit, I found the idea of kids in the kitchen to be absolutely absurd at first. They're meant to be in the cricket ground or at the tennis court and not between sharp knives and chopped onions. But after a three day marathon of MasterChef Junior I beg to differ. Little Cheflings offers great courses for children of 4 years to 14 years. Conceptualised and run by Anjali Vohra and Bhavna Kishan, Little Cheflings was started in 2012 and received a phenomenal response. "We offer hands-on classes because the idea is for children to enjoy themselves. Children, especially the really young ones, have a short attention span so we organize theme-based classes which might be more interesting to them" says Bhavna.
Address: K-21 Green Park Main 2nd Floor, Green Park Extension, Delhi - 110016
Price: Rs.850 to 900 for a two hour class.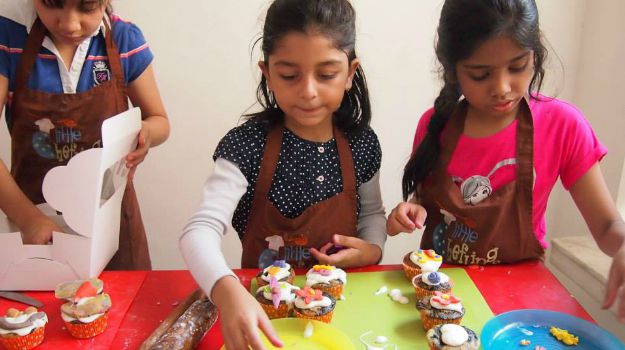 Image Credits: Little Cheflings
After taking any one of these classes, you're sure to be on the road to becoming an expert baker, a skilled bread maker or a talented home chef. They'll be no turning back.