Ulte Tawe ka Paratha: Lucknow's Nawabi Style of Cooking with an Inverted Griddle
Sarika Rana | Updated: September 16, 2017 11:29 IST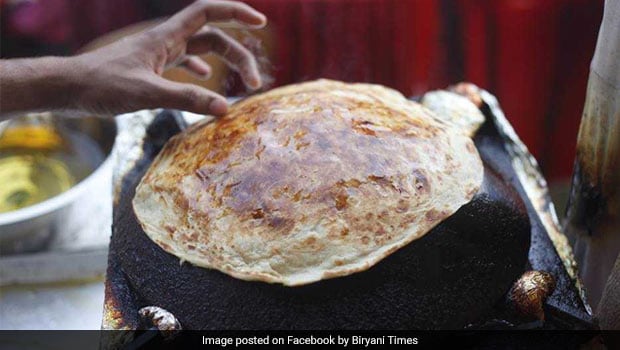 'Nawabon ka Shahar' Lucknow boasts of lavish aromatic Awadhi cuisines that are influenced mostly by the Mughal cooking techniques. The popular 'dum' style of cooking has become synonymous to Lucknow today and kebabs make a resonant part of the city. Apart from these, it is the rotis that make for an amazing accompaniment with the Mughlai cuisine of Lucknow; variety of them to choose from. Similarly, Ulte Tawe ka Paratha is the dish you would spot in Lucknow. The famous Ulte Tawe ka Paratha is generally savoured with Lucknow's favourite melt-in-the-mouth Galouti Kebabs. The incredibly simple yet rich paratha will leave you asking for more. Let us take you through what this special dish is and of course a recipe to try at home.

'Ulta tawa' literally means inverted griddle, so the paratha is made on the inverted griddle to give it a slight curve. It is made withmaida (all-purpose flour), milk, kewra, sugar, ghee, saffron and cardamom; it is crispy on the outside and soft in the inside. According to Chef Ashwani Kumar Singh from The Leela Ambience Convention Hotel, Delhi, "Ulte Tawe ka Paratha represents the Awadhi cuisine of Lucknow. It is also known as Mughlai Paratha in the city of Nawabs, however, it is way different from the Mughlai Parathas of West Bengal and Agra. This is a paratha that is savoured with Galouti Kebab which is a tender and spicy mutton kebab. Ulte Tawe ka Paratha is slightly sweet; hence, to balance the two flavours of spicy and sweet, they both are eaten together."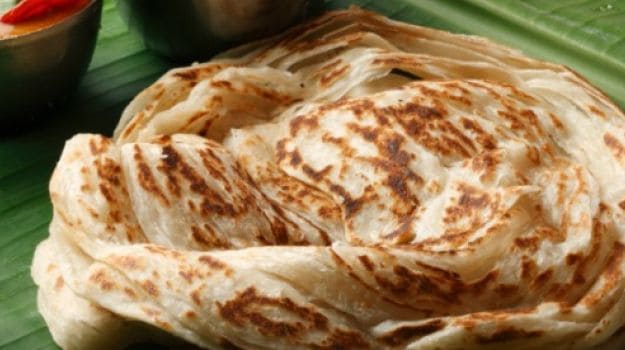 Ulte Tawe ka Paratha represents the Awadhi cuisine of Lucknow

Chef Ashwani shares, "Muslims cooked rotis and parathas including Rumali Roti over inverted griddles; it was their style of cooking. The inverted griddle is just like a kadhai without side handles. These griddles give a slight curve to the parathas making them look different."

Apart from being an accompaniment to Galouti Kebabs, Ulte Tawe ka Paratha can be a great combination with Mutton Korma and Chicken Korma along with the fiery Shami Kebabs.

If you wish to try this paratha at home, here's the recipe of Ulte Tawe ka Paratha you wouldn't want to miss. Whenever you are in Lucknow, do not forget to try this delicacy!