What do we think makes a restaurant truly romantic? Excellent ambiance, for one (you'll find plenty of al fresco restaurants in our list); or perhaps a well-stocked bar, and some excellent food (we believe there's nothing sexier than a well-cooked meal). And so we present a few of our favourite Mumbai restaurants for that special date. Head to these beautifully decked up restaurants that are not only going to make your evening special but treat your palates with all the love! Here are the 10 best romantic restaurants for candle light dinner in Mumbai.1. The Sassy Spoon
Within all the clash and clamour of business district Nariman Point, lurks one of Mumbai's prettiest restaurants – The Sassy Spoon. The French-inspired décor is quirky and pretty –think gauzy curtains, chandeliers, fairy lights, a spot of fuchsia furnishing and an entire wall of crumbling vintage suitcases. Chef Irfan Pabaney's food is largely European with a touch of whimsy, so you taste deliciously odd dishes such as roasted red grape and beer ricotta in ragi baguette and braised sesame and anise pork belly. It's equally impossible to resist Chef and owner Rachel Goenka's irresistible dessert menu (dark chocolate and basil fondant, anyone?). It is all astonishingly tasty, prettily plated and perfect for a very special date.
Tel: 022 22888222 / +91 9920003500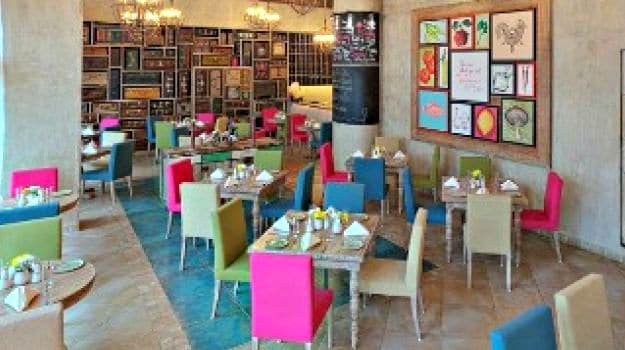 The Sassy Spoon, Mumbai2. Bay View
Nobody goes to Bay View Café for the décor. Nobody goes to Bay View for its food either – it's the usual spicy pub grub that's great for soaking up alcohol (kebabs, chilli potatoes, fish fingers and suchlike). What Bay View boasts of though, is an absolutely ripping view of the sea. Perched atop Hotel Harbour View in Colaba, Bay View is a budget-friendly rooftop restaurant and bar: there is nothing quite as delightful as sharing a chilled beer with your beloved while gazing at the azure waters beyond.Tel: 022 22841197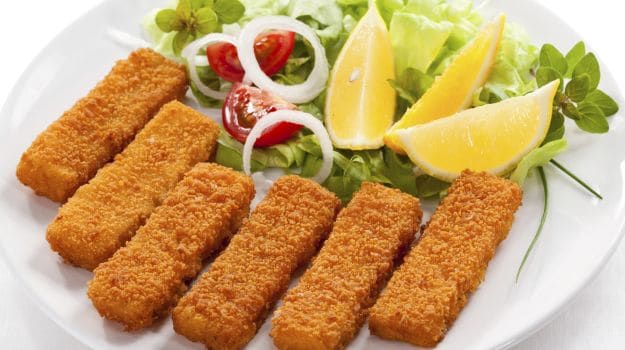 Bay View, Mumbai​3. Dome
Dome teeters on the rooftop of the Intercontinental Hotel. The all-white ambience is pretty, the view even more so - all around you, the smiling lights of the Queens' Necklace flicker and twinkle at you, while the inky Arabian Sea heaves gently below. The bar is situated within its eponymous dome and churns out some excellent cocktails. It's certain to sweep that special someone right off their feet.Tel: 022 39879999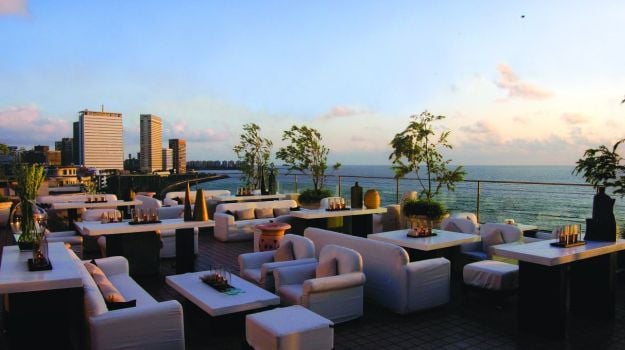 Dome, Mumbai​4. Aer
Aer has arguably the most magnificent views of Mumbai and the view within isn't too bad either, with its chic minimalist décor and striking egg-shaped bar. Spread across the 34th floor of the Four Seasons hotel, the open-air lounge is where Mumbai's well-heeled congregate. After all, there's really nothing more romantic than mezzes and mojitos under the stars, is there?Tel: 022 24818000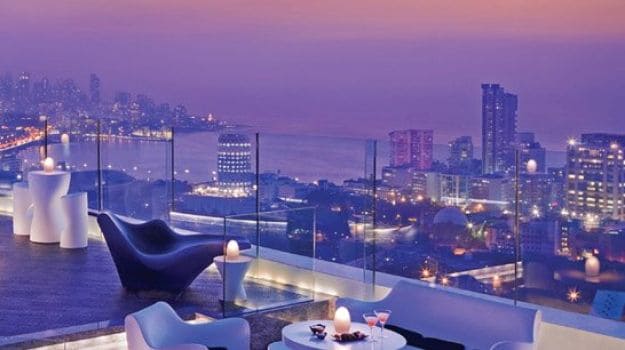 Aer, Mumbai​5. The Tasting Room
Sitting comfortably above Lower Parel's stylish lifestyle store Good Earth, is The Tasting Room. In its warm, enchanting environs, it's easy to imagine that you and your sweetheart are dining in a cosy little bistro in Paris. The chef serves up a scrumptious Mediterranean menu, with solid cooking that isn't overly poncy or affected. But for those who wish to eschew the edibles altogether, The Tasting Room has an enthusiastically-stocked wine bar (300 wines and counting); quite the best place to relax over that tall bottle of Bordeaux red.Tel: 022 65285284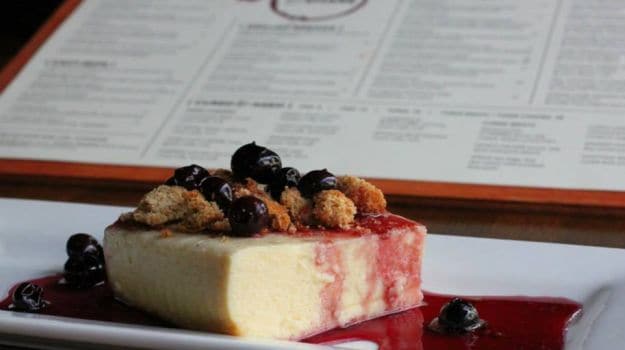 The Tasting Room, Mumbai6. Pali Village CaféPali Village Café is everyone's favourite hipster haunt. Peeling walls, wooden chairs, faded old photographs and bare brick walls don't sound very romantic but at PVC, they all come together to create an impossibly atmospheric vibe. For an even more intimate experience, climb up the twirling staircase to the balcony on the mezzanine, where you'll find perfectly private two-seater tables. The pizzas are light, thin and crisp, the wine plentiful and the pannacotta wobbly – why would you ever want to leave?Tel: 022 26050401
Pali Village Cafe, Mumbai7. Bungalow 9
Bandra's bragging rights went up a notch when Bungalow 9 opened in 2010. It's a cavernous bungalow with a pretty courtyard fringed with trees; high-ceilinged, wood-clad indoor restaurant and bar area that fills up quickly with cocktail-swilling regulars on weekends. It's the outdoor area that's particularly romantic - a friend actually proposed to his girlfriend here on a quiet weeknight. The menu is vast but there aren't too many gastronomic fireworks, with the Continental cuisine verging on the safe side of adventurous. Still, stepping into Bungalow 9 is like stepping into another world, one with a gentle, unhurried pace of life. And there's something very attractive about that.Tel: 022 61179999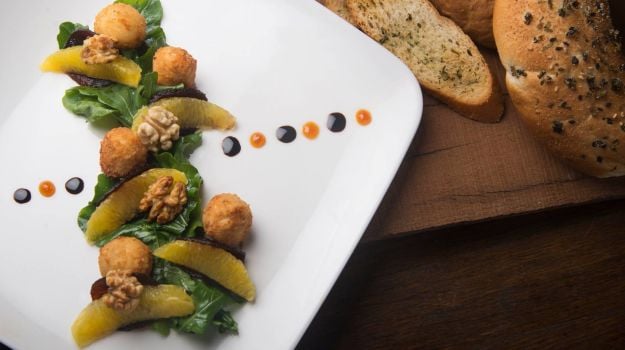 Bungalow 98. Gadda Da Vida
A clutch of hotels have settled in along the beach-fringed roads of Juhu, and one of the shore-st shots is the Novotel Mumbai, home to Gadda Da Vida with its spectacular view of the sea. What can we say? We're suckers for a sea view and the crowd of canoodling couples we spy there each time, obviously agrees with us. Our advice? Go for the vistas, stay for the DJs and live music acts.Tel: 022 66934444
Gadda da Vida, Mumbai is quite aptly named, meaning 'the garden of God'.9. La Patio
Across the road from Andheri's Infiniti Mall, the roar of the traffic has been replaced by the gentle clinks of cocktail glasses at the charming roof top bar and restaurant, La Patio. Eat at its multi-cuisine restaurant, or swan around in the fairy-lit bar area, sipping cool cocktails and dancing the night away. Bonus: La Patio hosts karaoke night, ladies nights, live bands, hip DJ acts and more, so you and your beloved need never be at a loss for words.Tel: 022 26744909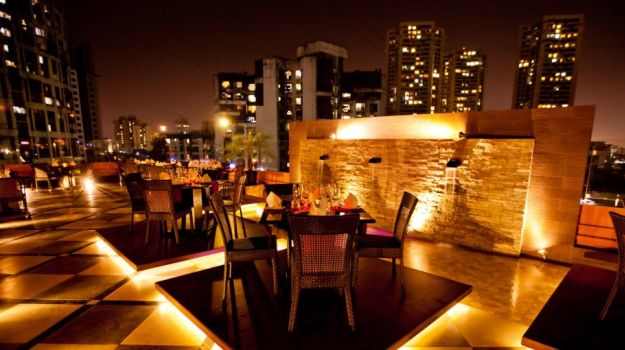 La Patio, Mumbai10. Skky
A candle light dinner in Mumbai never looked so good! Ensconced within the Ramada Powai, lies one of the suburb's most romantic restaurants - Skky. The curiously-misspelled Skky is…well…open to the sky and serves middling South East Asian cuisine. Tables here are separated from each other by a network of pretty plants and water islands. Go on a week night when the restaurant is emptier and the staff even more attentive. Tel: 022 61998042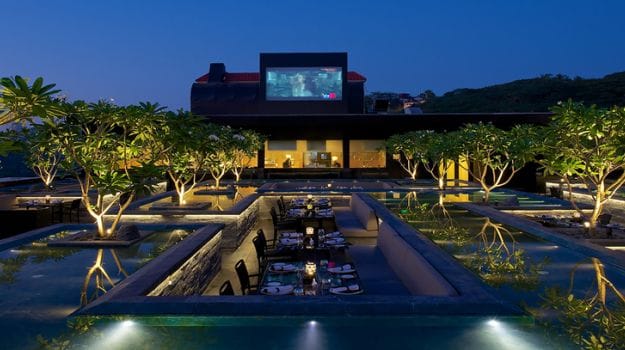 Skky, Mumbai
Disclaimer:The opinions expressed within this article are the personal opinions of the author. NDTV is not responsible for the accuracy, completeness, suitability, or validity of any information on this article. All information is provided on an as-is basis. The information, facts or opinions appearing in the article do not reflect the views of NDTV and NDTV does not assume any responsibility or liability for the same.