For many people out there, there's nothing quite like the sensation of digging their fork into a waffle. Waffles are not just the perfect blend of sweet and savoury, they photograph, too well. And looks like a similar feeling resonates with actress Bhumi Pednekar as well. Bhumi shared a photo on Instagram of a plate of lip-smacking waffles. It was decorated with chocolate sauce and topped with fruits such as strawberries and blueberries. We could also see bowls of various syrups kept around her plate. Bhumi wrote, "Good Morning." The sight of the waffles was enough to make our mouths water.


(Also Read: Bhumi Pednekar's Food Tales Will Make You Drool; Look At The Video)
Looking at Bhumi Pednekar's bowl of waffles, have you also started craving the sweet delight?
Here are 5 easy recipes for you:
Let's start the list with this classic waffle recipe that would leave you with a wonderful experience. Just prepare the waffles as mentioned in the recipe and serve hot with a scoop of vanilla ice cream, chocolate sauce or even melted butter would do.
This recipe will introduce a healthy twist to your sweet treat. For this, you have to prepare the elaborate topping separately. The fruity dressing on top combined with the crispy waffles makes for a heavenly combination.
There are many ardent coffee lovers across the globe. You can extend your love for the hot brew to some yummy desserts like oz coffee waffle. The added benefit is that you can make it in 30 minutes and enjoy it as both breakfast and dessert.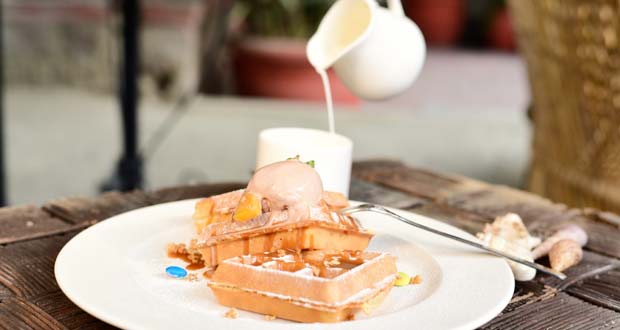 This is an easy-peasy recipe for all those who are a fan of waffles. You do not have to go out to a restaurant to relish this, you can make it yourself at home using a few ingredients. Team it with chocolate spread or honey while savouring it.
You can use oats to make waffles at home and it won't disappoint you. We bet you'll end up with a nice dish in just 15 minutes. Without much ado, get started.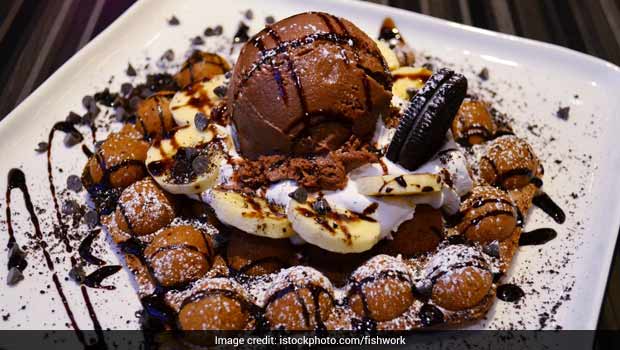 Waffles are really easy to make and these light and crispy delights should be ready in no time.