Dining out is no longer an impromptu affair but a planned and methodical one. Gone are the days when we would decide where to eat as per our mood, whims and fancies. In the post-COVID era, every time we go out for a meal - it has to be nothing short of perfect. A common practice among foodies is to check the restaurant on popular rating and dining out applications. It is generally considered that the higher the rating of the restaurant out of five stars, the better it will be. However, recently a man explained that for authentic Asian restaurants - the ones rated 3.5 stars would actually be the best. Wondering what he meant? Watch this viral video to understand his interesting theory:
I only eat at Chinese restaurants with 3.5 stars on Yelp pic.twitter.com/nwKjeI9bcd— Freddie Wong (@fwong) September 13, 2022
The video was shared on Twitter by user Freddie Wong (@fwong). It went viral receiving over 3.8 million views, 141k likes, and 16k retweets in a span of just 24 hours. "I only eat at Chinese restaurants with 3.5 stars on Yelp," he revealed in the caption.
In the viral video, Freddie Wong revealed that the best Chinese or Asian restaurants in most metropolitan cities had a rating of exactly three and a half stars. "Exactly three and a half. Not three, not four. Three and a half stars are the sweet spot for authentic Chinese food," he said in the video. Then, he proceeded to give examples of popular restaurants in his city. When the restaurant had 2.5 stars, he said that it was too bad. On the contrary, when the restaurant had 4 stars, he felt that it was liked by too many people because of the service but the food was average. However, in case the restaurant was rated 3.5 stars, this meant that the food was good but the service was average. Thus, the Asian restaurant ended up getting lower ratings by people but actually served better food.


(Also Read: Reader's Choice: 13 Best Chinese Restaurants Across India)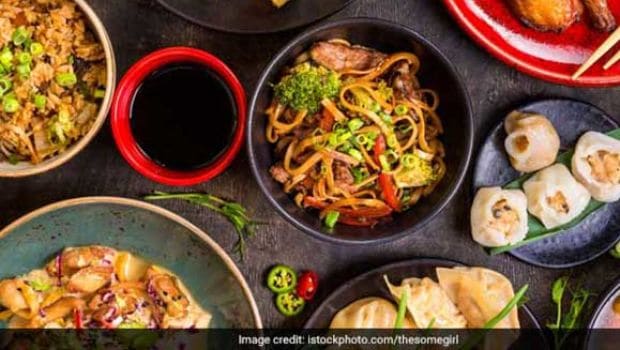 "Here's my theory. Cultural expectations for service are different in Asia. They're not proactive, they are not going to come to you, you need to flag down the waiters. People are taking down these restaurants because their service is bad, however, the food balances it out," said Wong in his video. "That's how you give them three and a half spots. It's the sweet spot. Trust me," he concluded.


A number of Twitter users reacted to the viral video of why restaurants with a three-and-a-half-star rating are ideal. "I've never thought about this before. This makes a lot of sense," said one user while another wrote, "In all my visits to Hong Kong, I am feeling very inclined to agree with his assessment." A few others also added, "Make this guy the new king." Food delivery application DoorDash also reacted to the viral video.


Take a look at the reactions:
Does this rule apply to their ratings on delivery service apps? 🤔— DoorDash (@DoorDash) September 13, 2022
I mean how good is food supposed to be, folks? Gimme good service. That's what I'm mostly paying for.— RESREVEREVERSER (@adderrell) September 13, 2022
The dirtier the Chinese restaurant the better it is— Sebastian Pascual (@SlurpOnSeb) September 13, 2022
Oh my God. https://t.co/7oBEWkGRsr— Qualia (MK) (@these_qualia) September 13, 2022
(Also Read: Chinese Eatery's Witty Reply To Negative Reviews Win Hearts On The Internet)


What did you think of the interesting theory of how to find a good restaurant for Chinese food? Tell us in the comments.
About Aditi AhujaAditi loves talking to and meeting like-minded foodies (especially the kind who like veg momos). Plus points if you get her bad jokes and sitcom references, or if you recommend a new place to eat at.