That's amazing about Chinese food in India is that unless you go to a chain restaurant, you'll hardly find the same dish in two places. Don't get me wrong because all these places have the same sweet and sour prawns, mixed fried rice, chicken soup, and so on, but each place has its own touch in the dish. I think the whole versatility of the cuisine in this country is what makes it so popular. In Bangalore, every neighbourhood has its go-to Chinese joint - a place we end up calling or going to for specific oriental cravings. While I wouldn't trade the smaller Chinese joints for anything posh, the city does have a few fine dining Chinese restaurants that serve great food, even if they are way more expensive. Those are reserved for special occasions, and days when I feel generous.Here's my list of favourites, both fancy and humble eateries -
1. Hunan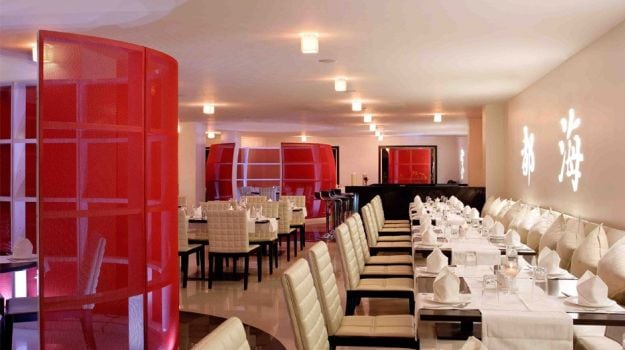 When Hunan opened on new BEL Road, it was welcomed with open arms. A relatively spacious ambience, with bright lights and comfortable seating - it made a decent attempt at presenting pan-Asian food in a more refined yet wallet friendly manner. Fortunately, the flavours were as familiar as they could get. From the Pepper Lemon Garlic Prawns and Singapore Chilli Crab as starters, to the stir-fried Chinese greens, and Hakka noodles, and General Tao's chicken - the menu here is actually not identical to a regular Chinese joint. However, it's familiar, tasty, and worth revisits. They also have an outlet in Koramangala, which happens to be equally popular.
Where: No. 10, 1st Floor, New BEL Road
Meal for two: around Rs 1,800
(10 Best Buffet Restaurants in Bangalore)
2. The Lantern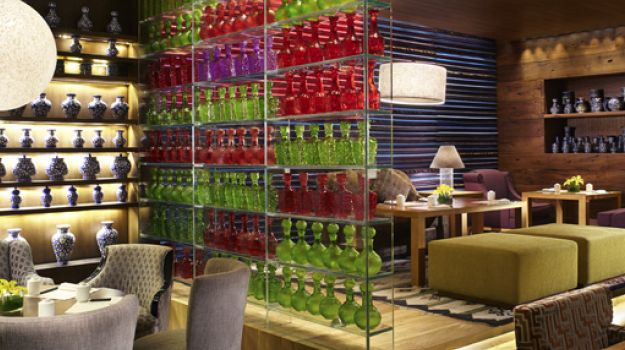 The Lantern belongs to The Ritz-Carlton, and therefore is expensive, refined, and is set in a beautiful environment. Steamed Edamame comes to the table as you browse through the menu. Vegetable and Chive Dumplings, Charsiu Bao (pork buns), Seabass Dumplings, Stir-fried Wild Mushrooms in hot pepper sauce, Stir-fried Pickled Chilli Prawn, Stir-fried Lobster in chilli, butter, and garlic sauce, Kung Pao Chicken, and Honey Chilli Pork are some of my favourites. With that, try the Burnt Garlic Fried Rice or Hofan Noodles.
Where: The Ritz-Carlton, 99, Residency Road
Meal for two: around Rs 3,500
3. Szechuan Court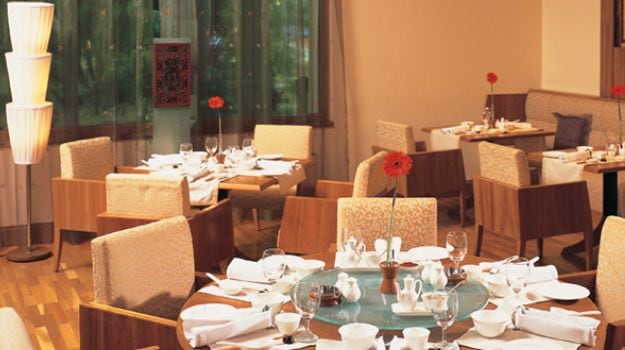 The Chinese restaurant at The Oberoi is one of the old-timers in the city, with a loyal fan following. It has a fairly large menu, but it is their signature dishes that I usually go back for. The sweet and sour pork with steamed rice is one of my favourites. The restaurant also has a dim sum lunch that serves a range of vegetarian and non-vegetarian dimsums as a set menu. It's definitely worth checking out and priced well too. The barbecued pork buns from the lunch are a must-try.
Where: 37-39, MG Road
Meal for two: around Rs 3,500
4. Bangalore Mandarin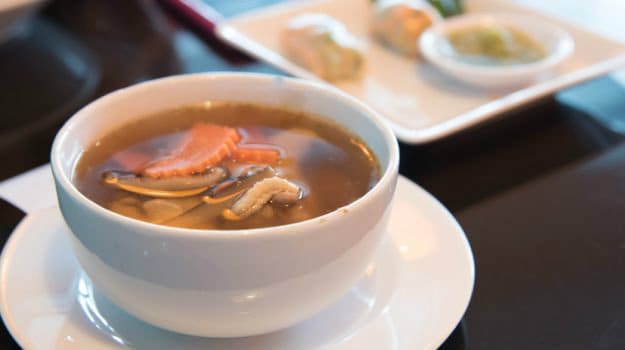 Bangalore Mandarin is a known place among the locals. It doesn't just serve Chinese favourites, but a few other pan-Asian dishes as well - except Japanese. The space is basic but comfortable, and the pretty lanterns add to its appeal. Some of my favourites from this place include the Honey Sesame Prawns, Crispy Shredded Pork, Hot and Sour Chicken Soup, Kung Pao Chicken, and their mixed noodles. The menu for vegetarians however here is slightly limited, but some of the usual dishes are available.
Where: 196, 3rd Floor, Double Road, Indiranagar
Meal for two: around Rs 1,600
(Drink Till You Drop: 7 Smashing Watering Holes in Bangalore)
5. Memories of China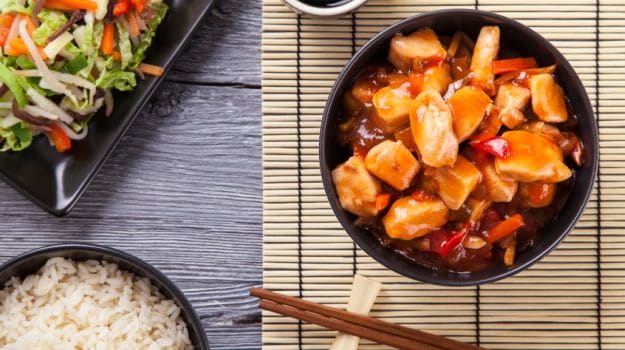 Memories of China is the chosen place for many Bangaloreans. It's been around for years, and despite the many Chinese restaurants that spring up in the city, this place still holds its fort. One of my picks would be from the chef's special section; the Spiny Lobster, deep-fried, with preserved egg yolk. If you like crab, try the Wok-Fried Pepper Crab or the Chilli Singapore Style. The Chinese steamed hot pots are also soul-warmers. They all come with noodles, and you could choose your stock from a list (clear butter garlic is a good one), the meats or vegetables you want in it, and make a meal of it. Delicious!
Where: Vivanta by Taj - MG Road, 41, MG Road
Meal for two: around Rs 3,500
6. Zen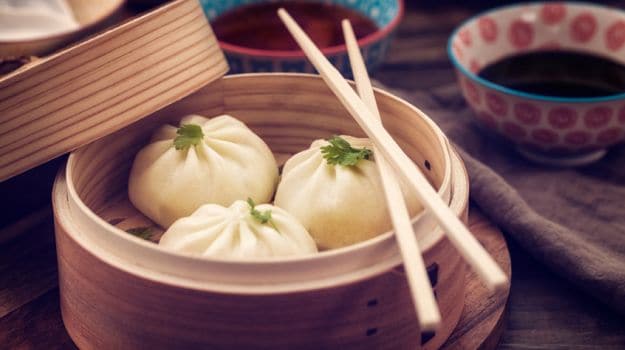 Zen at The Leela is as exotic as it can get in the city. The menu is not strictly Chinese (it also has Japanese and Thai food), but every single dish comes together beautifully. I am not ashamed to say that this would be my current favourite in the city. Some of the best dishes from the Chinese menu would be the Crispy Soft Shell Crabs in salt and pepper, Singapore Chilli Prawns, Sweet and Sour Pork, and Steamed Chilean Seabass with Ginger and Scallion. For vegetarians, the fresh greens and water chestnut, tossed in a mustard sauce is quite interesting. But always begin with the dumplings here.
The Leela Palace, 23, Old Airport Road
Meal for two: around Rs 4,000
(Lunch Healthy: New Food Delivery Services in Delhi, Mumbai and Bangalore For The Calorie Conscious)
7. Shang Palace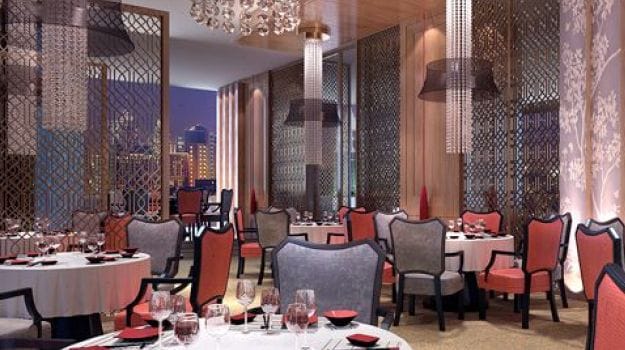 The latest entrant in the Chinese fine dining segment in the city is Shang Palace at the Shangri-La Hotel. But it's not as expensive as some of its contenders. One of the best starters from the menu is the Crispy Lotus Stem - the sweet and spicy flavours are extremely well balanced. Another favourite would be the Stir-fried Tenderloin Slices, Shiitake Mushrooms, and Bamboo Shoots cooked in Black Bean Sauce. If you want to scale up the spice levels, tell the attendant while ordering.
Where: Shangri-La Hotel, Vasanth Nagar
Meal for two: around Rs 2,500
8. Luo Han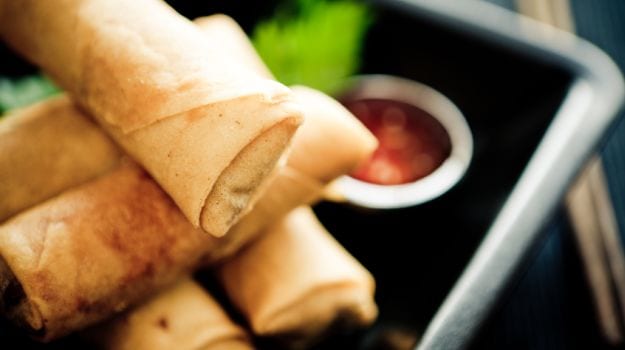 This restaurant is the answer to all the other Chinese restaurants that don't serve enough vegetarian food. Luo Han is completely vegetarian. The space is as basic as it gets, with traditional Chinese motifs to lend to its décor. Some of the popular dishes here include the Thai Fried Rice with tofu and spring onions, Crispy Chinese Chop Suey, Vegetable Balls in Manchurian sauce, the Hot and Sour Soup, Mapo Tofu, and the Chilli Garlic Fried Rice. It's one of those old school Chinese joints; don't expect any frills or great service, but the food makes up for it.
Where: 666, 27th Main Road, 13th Cross, Sector 1, HSR Layout
Meal for two: around Rs 1,200
(5 Most Popular Veg Restaurants in Bangalore)
9. Chung Wah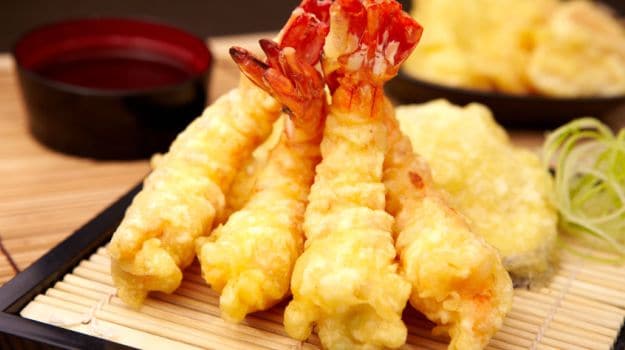 A restaurant with 19 outlets in the city, Chung Wah is popular as a dine-in or even as a takeaway restaurant. Some of my favourites at the Koramangala outlet include the Drums of Heaven, Golden Fried Prawns, Chicken Black Bean, Kung Pao Vegetables, Chicken Sweet Corn Soup, and the Chung Wah Chowmein. The one on Residency Road serves a delicious Sweet and Sour Pork, and spare ribs too.
Where: Multiple outlets
Meal for two: around Rs 1,500
10. Kim Ling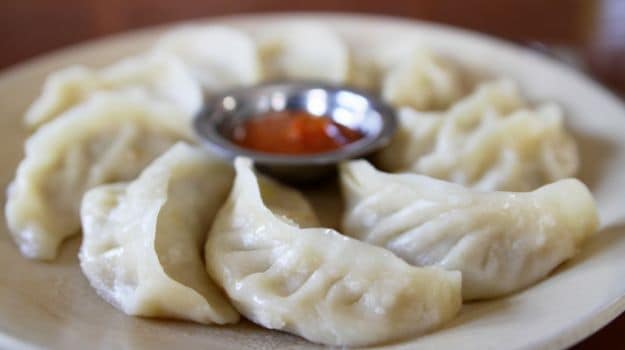 Tucked away, Kim Ling is as old fashioned as it can get. We often refer to the food their as 'greasy Chinese', not that it always is, but because it reminds us of old Calcutta Chinese joints where health was never a primary concern. Some of the much-loved dishes here include the chilli chicken, momos, Chicken noodles, and prawns cooked in hot garlic sauce. The crispy American Chopsuey.
Where: 164, 1st Floor, Sandeep Arcade, 2nd Main Road, East Of NGEF, Banaswadi
Meal for two: around Rs 1,200
Disclaimer:
The opinions expressed within this article are the personal opinions of the author. NDTV is not responsible for the accuracy, completeness, suitability, or validity of any information on this article. All information is provided on an as-is basis. The information, facts or opinions appearing in the article do not reflect the views of NDTV and NDTV does not assume any responsibility or liability for the same.